Lawmakers rebuke banks for "strong-arm tactics" after allegations from Zip Co, Afterpay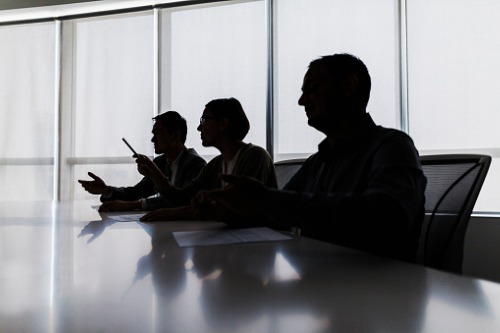 Two "buy now, pay later" companies have accused Australian banks of forcing mortgage applicants to delete their BNPL accounts before getting approved for a home loan.
Afterpay and competitor Zip Co floated the allegations, according to a report by The New Daily. Zip Co head Peter Gray told a parliamentary committee this week that the biggest reasons customers delete their BNPL accounts is because their banks are forcing them to.
Gray told the committee that customers cannot get their mortgage approved unless they delete the accounts, The New Daily reported.
"[Banks] understand the customer can afford the mortgage," Gray said. "To then impose a restriction on them in continuing to … engage with a BNPL provider – they probably need to disclose why they're doing that."
An Afterpay spokesperson told The New Daily that its customers had also complained about being forced to delete their accounts when applying for a mortgage.
"Unfortunately, we have sometimes heard of banks or mortgage brokers telling customers to close their Afterpay accounts in order to get a home loan approved," the spokesperson said. "Afterpay should not affect your ability to be approved for a home loan."
Read next: Why CBA is launching a Buy Now Pay Later platform
Under Australia's responsible lending laws, banks are required to determine whether their customers can afford to repay their mortgage by inquiring into their spending behaviour and outstanding debts. But Gray told the committee that banks viewed BPNL companies in a "negative light" even though Zip Co data found its customers to have above-average credit scores, The New Daily reported.
The real problem, Gray said, was that banks considered companies like Afterpay and Zip Co to be competitors because they had disrupted traditional credit cards.
"They're concerned about the level of engagement our service has with the younger generation," Gray said. "We're clearly a competitive threat in the way we've provided clearer, transparent and more competitive solutions to their target market."
Gray's allegations drew a rebuke of the banks from lawmakers on the committee, The New Daily reported. Labor senator Deborah O'Neill referred to the allegations as "strong-arm tactics," while LNP member and committee chair Andrew Wallace compared it to a practice known as "third line forcing," in which customers were forced to use approved suppliers and banned from using others.

Ryan Smith
is currently an executive editor at Key Media, where he started as a journalist in 2013. He has since he worked his way up to managing editor and is now an executive editor. He edits content for several B2B publications across the U.S., Canada, Australia, and New Zealand. He also writes feature content for trade publications for the insurance and mortgage industries.
LinkedIn
|
Email