Brokers gave their views to MPA's Brokers on Non-Banks report, with investors and non-residents featuring heavily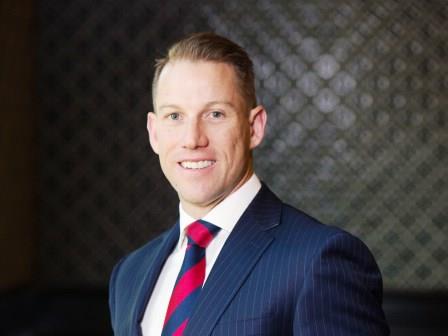 Brokers gave their views to MPA's Brokers on Non-Banks report, with investors and non-residents featuring heavily
La Trobe
Financial has been ranked no.1 in MPA's Brokers on Non-Banks report, which asked brokers to score non-banks over 11 categories of services.
With an overall score of 3.51 (out of a possible 5), La Trobe narrowly beat
Liberty
, on 3.47. La Trobe was brokers' top-rated lender for BDM Support, Product Range and Credit policy.
The result was a huge improvement on 2016 when La Trobe ranked 9th and failed to win a single category. Speaking to MPA, vice president and chief lending officer Cory Bannister put La Trobe's success down to "a high-quality working relationship between brokers and our credit and sales teams; a collaborative and flexible approach to lending; and providing access to one of the broadest product ranges in the market."
Over the period covered by the survey, La Trobe was one of very few lenders to deal with foreign non-residents, causing many brokers to use them for the first time.
Liberty, Pepper, Homeloans and Firstmac
Second-placed Liberty had a hugely successful year, topping the categories of Turnaround Times, Commission Structure and Brand Recognition, with their Liberty Star loan voted Product of the Year.
Pepper Money
, with a score of 3.44, remained in third place, winning the categories of Communication, Training & Development and Online Services. With a score just below that of Liberty, Pepper could have placed higher had it achieved better results in key areas such as Turnaround times and BDM Support.
Last year's winner Homeloans dropped to fourth but still managed to come no.1 in the category of Product Diversification Opportunities. Fifth-placed Firstmac achieved a no.1 result for Interest Rates.
New Preferred Lenders accolade
As well as the overall and category scores, where brokers score every lender they've used, this year's survey introduced 'Preferred Lenders'.
MPA simply asked brokers which one lender they preferred to use for different types of clients. The lender with the most votes per client type was named 'Preferred Lender'.
La Trobe was Preferred Lender for foreign non-residents and commercial lending; Liberty was Preferred Lender for property investors and SMSF lending.
Fresh from another round of educational roadshows, Pepper was Preferred Lender for alt doc/low doc clients and non-conforming clients, whilst the remaining area of first home buyers was dominated by
Homeloans Ltd
.
You can read the full Brokers on Non-Banks report, including interviews with the top five, in MPA 17.09, hitting desks today.