Auction activity is predicted to see a small decrease in the coming week, according to CoreLogic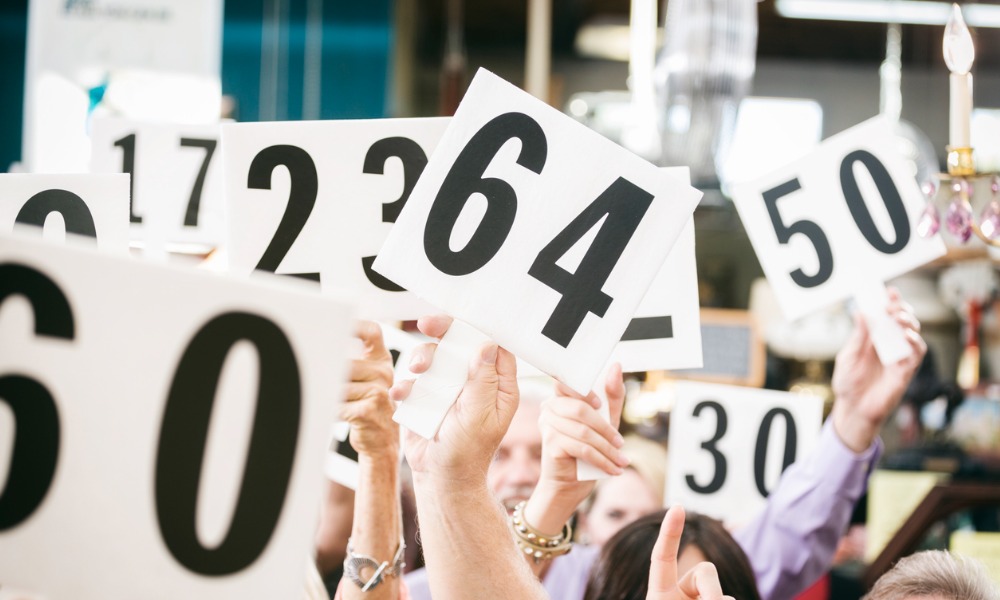 Anticipated auction activity in the capital cities is poised to remain steady in the upcoming week, as a total of 1,875 homes are set to be placed under the hammer across the combined capitals, according to estimates by CoreLogic.
This figure reflects a minor decrease of only eight auctions compared to the previous week's tally of 1,887. In a year-on-year comparison, the number of homes scheduled for auction this week is considerably lower than the 2,644 recorded in the same period last year.
Sydney is expected to be the primary hub of auction activity, with 789 homes slated for auction throughout the city. This represents a 13.0% increase from the 698 auctions held last week, but is a decline of 13.5% compared to the 912 auctions conducted during the corresponding week last year.
Meanwhile, Melbourne will see 757 homes go under the hammer this week, indicating a decline of 10.3% compared to the 844 auctions held in the previous week, CoreLogic reported. In a year-on-year perspective, this figure represents a substantial drop of 39.2% from the 1,245 auctions conducted during the same week last year.
Smaller capitals
Auction activity in the smaller capital cities is also expected to remain relatively stable this week, with a total of 321 auctions scheduled. This marks a decrease of seven auctions from the previous week's count.
Read next: Housing recovery accelerates
Among the smaller capitals, Brisbane is projected to have the busiest week, with 119 homes scheduled for auction, down 13.1% from last week's 137. Adelaide closely follows with 118 homes set for auction, indicating a slight increase of one auction from the previous week's 117. Canberra will witness a rise in auction numbers this week, with 84 homes scheduled for auction, reflecting a 13.5% increase compared to the previous week's 74. In Perth, eight homes are listed for auction, which is nine fewer than last week, while Tasmania will not see any homes go up for auction this week.
Looking ahead, capital city auction activity is anticipated to experience a significant reduction in the following week due to the long weekend public holiday. Currently, approximately 1,080 homes are scheduled for auction during that period, CoreLogic reported.
The property market has seen an unexpected surge recently, thanks in part to the return of foreign buyers to the market.
Have something to say about this story? Let us know in the comments below.