Despite the RBA signalling no rate increase until 2024, more than a dozen lenders have upped their rates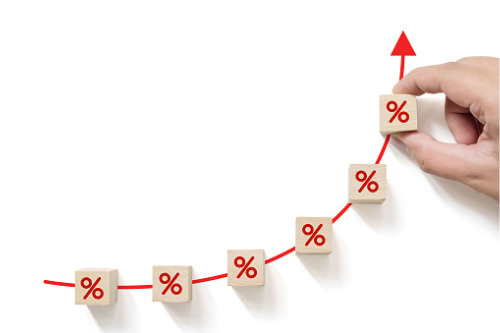 Fourteen lenders have hiked their mortgage rates in recent months despite signals from the Reserve Bank of Australia that it won't change the cash rate until at least 2024.
The lenders have hiked rates on four-year fixed-rate home loans, driving concern that sub-2% rates could become a rarity, The Australian reported.
Last month, Commonwealth Bank raised its four-year fixed rate to 2.19% despite two of its top competitors keeping their rates below 2%. Bank of Queensland, Teachers Mutual Bank and Bankwest are among the lenders that have since followed suit, hiking their four-year rates.
RateCity research director Sally Tindall told The Australian that low four-year fixed rates might soon be a thing of the past, as the RBA's term funding facility is set to expire in the next two months.
"With the RBA's term funding facility now in its final stretch and the next cash rate hike firming up for early 2024, if not before, the writing is on the wall for ultra-low four- and five-year fixed-rate loans," Tindall said. "Money might be cheap now, but in a few years' time it's likely to be a very different story, provided the economic recovery stays on track."
The TFF was enacted to enable the banking sector to access additional funding to help drive down the price pressure of loans to businesses and households. The additional measure was in conjunction with the RBA lowering the cash rate to a record 0.1%. Although the TFF is set to expire, the cash rate is not anticipated to increase for at least the next three years.
The RBA has said its current policy settings are likely to remain in place while inflation and wages growth remain under its target range of 2% to 3%, The Australian reported.
Read more: Lenders quietly hiking four-year fixed rates
Out of the four major banks, Westpac currently offers the lowest four-year fixed rate at 1.89%.
However, Tindall said that while low fixed rates might seem like a good deal, they could come with additional conditions.
"The idea of paying under 2% interest until 2025 is an incredibly attractive proposition for many homeowners, but that doesn't automatically make it a good idea," she said. "Fixed loans come with extra restrictions, such as caps on repayments, typically no offset accounts and break fees if you want to get out early."

Ryan Smith
is currently an executive editor at Key Media, where he started as a journalist in 2013. He has since he worked his way up to managing editor and is now an executive editor. He edits content for several B2B publications across the U.S., Canada, Australia, and New Zealand. He also writes feature content for trade publications for the insurance and mortgage industries.
LinkedIn
|
Email