The company is suffering "a death of a thousand cuts," market expert says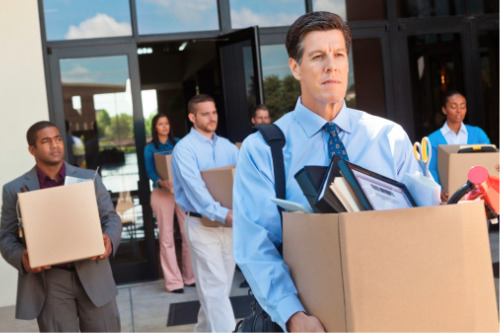 It has not been a good few months for AMP.
In April, AMP's deal with a US private equity firm to sell its capital markets business collapsed. Last week, the Australian Securities and Investments Commission filed charges against the company for allegedly charging fees to dead customers. Somewhere in there came a few executive reshuffles. And now AMP is reportedly looking to hand 20% of its staff their walking papers in an effort to streamline the business.
An AMP spokesperson told Yahoo Finance that the plan to slash jobs comes as the business looks to update its organisational structure.
"Scott Hartley was appointed AMP Australia CEO in January, and has been working through changes to ensure the business is sustainably competitive and focused squarely on delivering for customers and members, and supporting our strong relationships with our adviser and broker partners," the spokesperson said. "The first step was providing an updated organisational structure for AMP Australia and the announcement of Scott's leadership team earlier this month."
The spokesperson told Yahoo Finance that the company was scrutinising each AMP Australia business, including team structures in the levels below the leadership team.
"This will unfortunately involve impacts to some peoples' roles," the spokesperson said.
Read next: AMP sued over alleged charging of deceased policyholders
Mathan Somasundaram, founder and CEO of Deep Data Analytics, said AMP's efforts to "streamline" its business won't be enough.
"The marketing spin is 'shrinking to greatness,'" he told Yahoo Finance. "Brand AMP is going through a death by a thousand cuts. It is starting to look like management has given up defending the mistakes of the past. I am sure they will do a deal with regulators like in the past."
Somasundaram told Yahoo Finance that the job cuts are likely less about improving the business and more about cutting the cost base for a potential acquirer.
"AMP's share price has fallen over 90% in 20 years," he said. "The market view of AMP's track record is not something to write home about."

Ryan Smith
is currently an executive editor at Key Media, where he started as a journalist in 2013. He has since he worked his way up to managing editor and is now an executive editor. He edits content for several B2B publications across the U.S., Canada, Australia, and New Zealand. He also writes feature content for trade publications for the insurance and mortgage industries.
LinkedIn
|
Email