The deal will boost Macquarie's assets under management to about $720 billion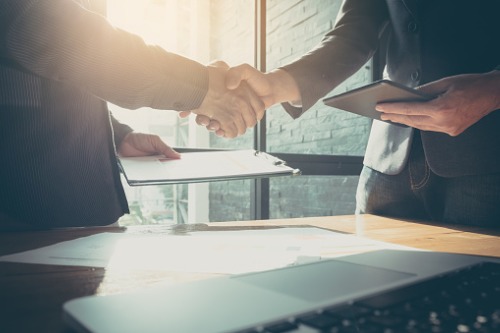 AMP Capital will sell its Global Equities and Fixed Income (GEFI) business to Macquarie Asset Management for up to $185 million, the company has announced.
"The sale delivers on AMP Capital's strategy to focus on high-growth opportunities in private markets across real estate, infrastructure and associated adjacencies, and is an important step in preparing the business for its planned demerger from AMP Limited" in the first half of 2022, AMP said in a news release.
The deal is a bit of good news for the beleaguered AMP, which has weathered a rough 12 months, including the ouster of former chairman David Murray and former CEO Francesco De Ferrari and the collapse of a takeover bid by US private equity firm Ares.
AMP Capital's GEFI business currently manages about $60 billion in assets for AMP Australia and a number of external institutional, retail and direct clients. Under the sale agreement, AMP Capital's capabilities in Australian and global listed equities and global fixed income will be combined with Macquarie's public investments platform, the company said.
"In bringing together two well-known Australian investment businesses with strong track records, we're pleased to deliver such a positive outcome for our clients, our GeFI teams and AMP shareholders," said James Georgeson, acting CEO of AMP. "Our review of the GEFI business last year showed it had strong investment capabilities and performance but needed greater scale and broader distribution reach to compete effectively. Macquarie is a high-quality and respected manager, with a complementary culture and capabilities, well-placed to develop the business and deliver continued strong investment performance for its expanded client base. We are committed to working with Macquarie to integrate and transition our clients and teams, and to explore new partnership opportunities to enhance the products and services we both provide to our clients."
Read next: AMP taps ex-Bendigo CEO for board
"This transaction represents another opportunity to add high-quality, complementary capabilities as we continue to scale the MAM public investments platform," said Ben Way, head of Macquarie Asset Management. "It cements Macquarie's position as the leading investment manager in Australia by [assets under management] and allows us to further diversify our client offering and bring new opportunities to clients joining us from AMP Capital. Clients will be at the centre of our considerations as we work closely with AMP on a successful integration."
The transaction values GEFI at up to $185 million. That includes a base payment of up to $110 million in cash, payable on completion of the transaction, and a cash earn-out of up to $75 million payable after the second anniversary of transaction completion.
Upon completion of the deal, GEFI's assets under management, investment teams and other key staff will transfer to Macquarie. Macquarie Asset Management is expected to have assets under management of about $720 billion after the transaction is completed.

Ryan Smith
is currently an executive editor at Key Media, where he started as a journalist in 2013. He has since he worked his way up to managing editor and is now an executive editor. He edits content for several B2B publications across the U.S., Canada, Australia, and New Zealand. He also writes feature content for trade publications for the insurance and mortgage industries.
LinkedIn
|
Email