The bank is helping farmers advance their environmental improvement goals while enhancing farm assets and productivity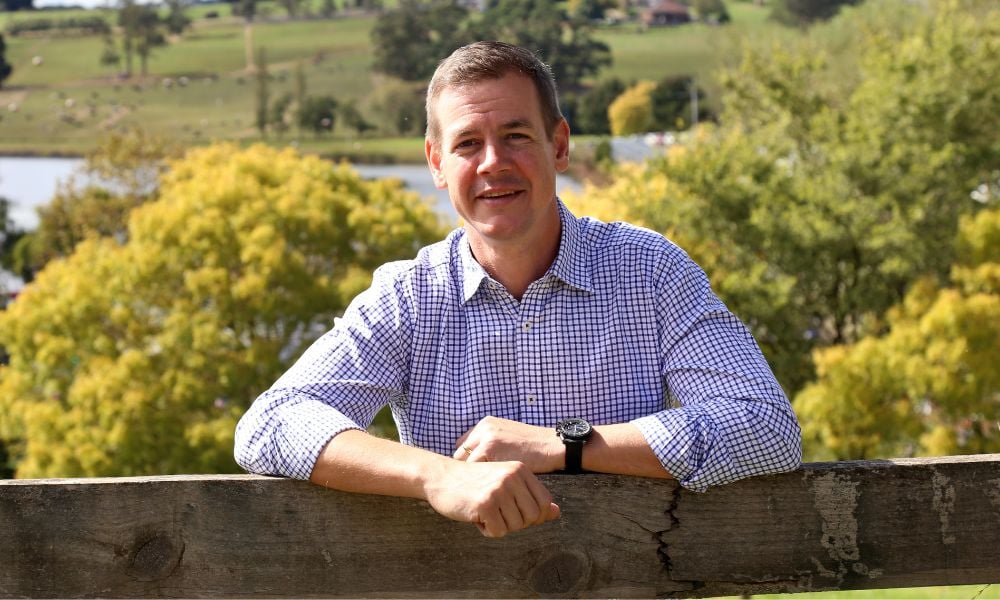 The Commonwealth Bank of Australia has seen a spike in Agri Green Loan enquiries, as Aussie farmers are increasingly adopting additional sustainable farming practices to improve farm productivity while safeguarding their land for future generations.
New CBA data showed that Agri Green Loan enquiries increased by 182% since its launch in November 2021, with farmers in NSW (+340%) and Victoria (+154%) leading the charge.
Paul Fowler (pictured above), CBA EGM regional and agribusiness, said agribusinesses are working towards more sustainable ways of operating.
"At CommBank, we are seeing an acceleration in momentum as well as a shift in the types of conversations we're having with our customers around the opportunities across sustainable practices to advance their environmental goals while improving farm assets and productivity," Fowler said.
"Farmers are moving from curiosity and intent towards action. This shift is being driven by the opportunities to drive productivity, to differentiate their products, and to secure their supply chain.
"Farmers are clearly ready to take action and we're committed to helping farmers across Australia to grow their business with innovative sustainability solutions."
Narelle and Mark McDonald from Gippsland were among the many farmers who were reaping the benefits of regenerative farming, which complements a successful beef on dairy operation that they have been running for more than 10 years.
The McDonalds recently secured a CommBank Agri Green Loan to fund a multi-species pasture renovation program to restore the soil quality on their recently purchased farm. The fund was also used to diversify the farm's income through beef on dairy – a practice that addresses a longstanding issue within the dairy industry related to surplus calves.
"As dairy farmers, our margins have been eroded over time, so we've utilised regenerative farming to reduce our cost of production through the decrease in synthetic inputs," McDonald said.
"We now manufacture our own organic compost and use occasional supplements in response to our system's needs to lift the measured health of pastures, which underpins the nutrient density of our produce.
"We're not just committed to creating a more profitable and productive farm, we are trying to create a better environment, healthier food, and leave something better for the future."
The McDonalds said CBA's support has been invaluable.
"It is reassuring to partner with a bank that is aligned to our values," they said. "CommBank understands exactly how we're farming. They are right behind us, and this has removed a lot of the worry for us. Having a bank that will back us is so important. We're not quite done growing."
Use the comment section below to tell us how you felt about this story.