Banks to be allowed to set own remuneration for staff and brokers in major stepdown criticised by their own reviewer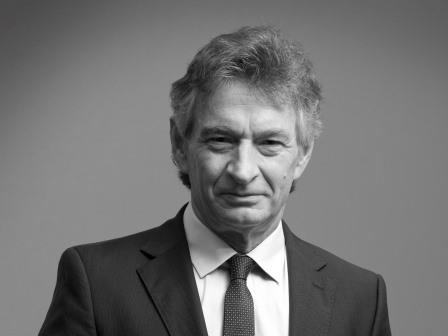 Banks to be allowed to set own remuneration for staff and brokers in major stepdown criticised by their own reviewer

Banks will be free to take their own approaches to broker remuneration after the Australian Bankers Association abandoned their plan for a joint approach.

Originally the ABA set out for banks to collectively develop "guiding principles" for the way banks remunerate brokers and their own staff. However, the preparation, consultation and finalisation of guiding principles will no longer take place, according to an update on the ABA's work by independent but ABA-commissioned reviewer Ian McPhee (pictured).

Each bank will instead develop its own approach to commission, a move receiving scathing criticism from McPhee: "In taking this decision to vary its implementation plan, the industry has forgone the opportunity to establish guiding principles and demonstrate strong leadership in this area which has traditionally had a high profile, by building on the momentum for change stimulated by the Sedgwick Review and ASIC's review of mortgage broker remuneration."

However, Diane Tate, deputy chief executive of the ABA, told MPA that: "the ABA and banks have not abandoned any commitment to implement the Sedgwick recommendations to improve how banks pay their staff. The position to implement all recommendations by 2020, first announced in April, remains unchanged." The ABA says guiding principles are not needed because of the banks' progress.

Banks have also dropped their original plan to work directly with legislators to change broker remuneration, McPhee reported. Instead, they will work with brokers within the Combined Industry Forum and "proceed without the need for regulatory or legislative intervention to achieve the outcome of improved payments and governance practices."

What this means for the Sedgwick Review

McPhee's finding that the ABA has will let banks take their own approaches and work with the Combined Industry Forum represents a huge victory for brokers.

In April 2016, the ABA announced a range of measures, including 'Reviewing product sales commissions and product-based payments'. The Sedgwick Review's final report was published a year later, recommending decoupling remuneration from loan size and bringing broker governance in line with that of retail bank staff. All banks committed to implementing the report by 2020.

The ABA told MPA that the Sedgwick Review did not recommend guiding principles, but instead specific actions for banks to take, which will be carried out by banks individually.

However, in the absence of guiding principles, it is unclear what is stopping individual banks backtracking on their commitment to Sedgwick's proposals.

Why banks might want to backtrack

MPA reported earlier this week that the Sedgwick's proposals could soon be buried by the banks and banks will be under considerable pressure to change their views on remuneration.

Firstly, Sedgwick's 2020 deadline has put banks on a completely different timeline to that adopted by brokers, the Combined Industry Forum and the Government, following ASIC's separate remuneration review.

Secondly, non-major banks are under considerable commercial pressure not to alienate the broker channel. Now, these banks are able to develop their own principles for remuneration which could be more generous to brokers.

Whilst four banks have already published their individual principles for remuneration, these changes relate to staff members, such as CBA's decision last week not to reward branch tellers for sales.

Additionally, a number of banks diverged from Sedgwick's recommendations in their submissions to the Treasury regarding remuneration. Westpac explicitly criticised the use of flat fees, noting: "a flat fee commission structure could prompt an increase in split banking as brokers seek to maximise income by submitting smaller deals."

The final straw may have been the announcement that ANZ CEO Shayne Elliott would be the ABA's next chairman. Elliott told the House of Representatives last week the commission changes were 'complicated' and needed more work: deputy CEO Graham Hodges added that "the devil's in the detail because clearly, it's going to affect thousands of brokers."

This article has been edited following feedback from the ABA to clarify the differences between guiding principles and the Sedgwick Review's recommendations.