AFG's new CEO, David Bailey, has been managing the aggregator's finances for over a decade, guiding AFG through a period of transformation in broking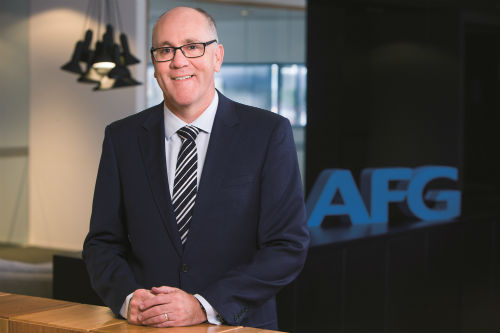 AFG's new CEO, David Bailey, has been managing the aggregator's finances for over a decade, guiding AFG through a period of transformation in broking
1988 -ENTERS ACCOUNTANCY
Fresh out of Edith Cowan University, Bailey entered accountancy. Over the next decade he worked in both Perth and Sydney, where he was involved in acquisitions, due diligence and IPOs.
"I hadn't heard of AFG when I moved into commerce in 2000, but I used to do some audits of entities that Brett McKeon was director of."
2004 - EARLY DAYS AT AFG
When AFG advertised for the role for chief financial officer, Bailey decided to go for it. Western Australians were early adopters of the broking model and Bailey could see the opportunities it presented.
"It was a growing firm and growing at a fast rate … it was at a time when broking was starting to grow in use across the country by consumers because of the value it was providing."
2007 - SURVIVING THE GFC
Like many in the industry, Bailey remembers the savage commission cuts that accompanied the GFC.
"Overnight maybe 35% of commissions were reduced. However, the business remained sound and AFG didn't have any debt. Our decision at the time was if we are going to cut, let's cut hard; we can always re-employ. We needed to be hard to ensure the survival of the company."
2015 - AFG'S IPO
Bailey sees AFG's initial public offering on the ASX as one of his career highlights, a watershed moment in the history of a growing company.
2015 - IT'S JUST NOT CRICKET
Bailey joined the board of the Western Australian Cricket Association in 2015 after almost 20 years of membership. "I thought we'd spend a lot of time talking about cricket," he explains. In fact his focus is more on the new Perth Stadium, talent development and women's cricket. On his time as a player, Bailey says:
"It's better to say my legacy to cricket will be more on the admin side than on the cricket side."
2017 - BECOMES CEO
With an ever-increasing number of brokers entering the market, digital competition and regulatory interference, Bailey faces a number of challenges in his new role as CEO. However, the main challenge remains the same:
"to continue to provide choice to the consumer and to be a relevant avenue of distribution for lenders"