Official cash rate not necessarily a factor, Australia's largest active provider says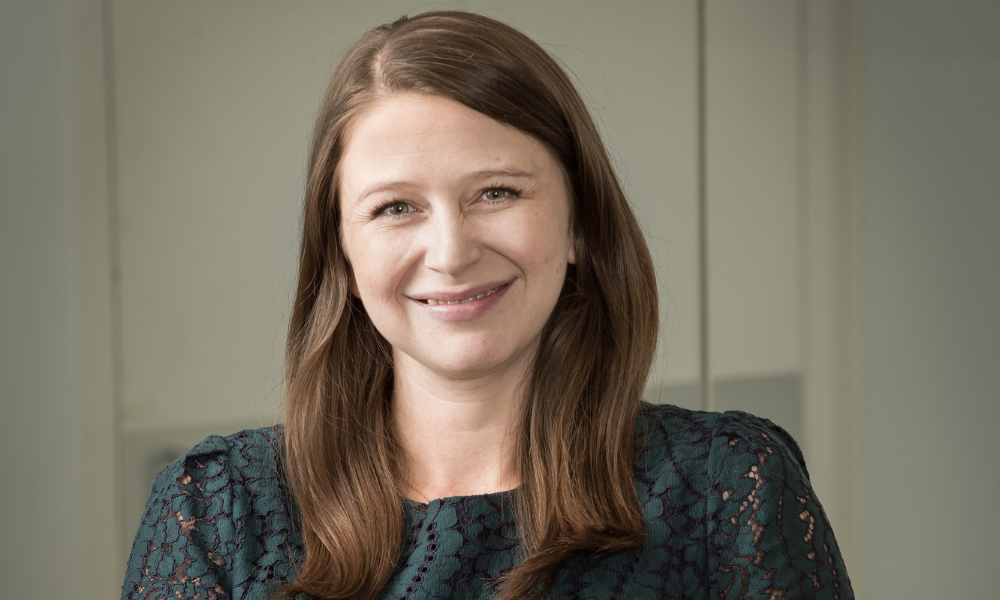 This article was produced in partnership with Heartland Finance
Reverse mortgages are increasingly becoming a popular option to support retirees with their finances. Priscilla Dickinson of Mortgage Professional Australia sat down with Sharon Yardley, general manager reverse mortgages at Heartland Finance, to discuss how the interest charged on reverse mortgages works.
How reverse mortgage interest rates differ from standard mortgage interest rates
As with many standard adjustable-rate mortgages, the variable interest on a reverse mortgage is calculated daily and added to the outstanding balance each month, but that's where the similarity ends. Heartland does not necessarily fund its reverse mortgage lending the same way other banks do.
Sharon Yardley (pictured above) explains that while the OCR and standard variable mortgage rates typically move very closely, structuring a reverse mortgage involves a number of cost considerations, requiring a different pricing approach to standard mortgages.
"Although the Reserve Bank official cash rate might factor into some of our costs, changes in the cash rate doesn't always result in the same change to our interest rates," Yardley said.
"Consideration is given to the special features included in a Heartland reverse mortgage, such as its lifetime occupancy promise and no negative equity guarantee, which can affect the cost of capital required to fund the product," said Yardley.
How interest is applied to a reverse mortgage
Interest on a reverse mortgage is calculated daily and added to the loan each month. As repayments are optional, the loan balance typically increases rather than decreases.
The structure of a reverse mortgage, and at times how it is funded, is different. As there is no requirement to make repayments until the end of the loan, if voluntary repayments aren't made, the interest compounds, meaning that interest is calculated on the loan balance – which includes previous interest charges.
"If customers repay their interest off every month, then essentially it's only interest charged on the existing balance," Yardley said
While the loan term on a standard principal and interest mortgage may be 25 or 30 years, a reverse mortgage is a "lifetime loan" with an open-ended term.
The average age of the youngest borrower applying for a Heartland Reverse Mortgage is 73 years old and the average term, at repayment, is six years.
From the total number of Heartland's reverse mortgage loans which were repaid in full during the 2023 financial year, 75% were voluntary (e.g., due to a house sale or inheritance) and 25% were involuntary (e.g., a customer has passed away or has moved into long-term care).
How the interest is charged on drawdowns
Yardley explains, "Everybody's needs in retirement are different and can change, which is why a Heartland Reverse Mortgage is designed to be flexible, allowing access to funds when they are needed."
"After the initial draw-down, additional funds can be drawn down as a regular advance facility from the total loan and scheduled at regular intervals, for up to 10 years. The customer can determine the frequency and the length of each interval.
"There is also the option of a cash reserve (like a line of credit) which customers can apply to request funds from, throughout the term of their loan.
"It's wise to plan ahead to work out what you need and when, as interest is only charged on the drawn down balance," said Yardley.
Repaying or settling the reverse mortgage loan
Not having to make monthly payments provides cashflow benefits and can reduce financial stress for people over 60. Yardley explains that there are options for customers when it comes to repaying or settling their loan.
Repayments can be made to either reduce or pay off the interest, or let it compound and pay it at the end. "The beauty is that it is up to the customer – the loan can be repaid in part or in full at any time without having to pay any penalties," said Yardley.
As interest is calculated daily and charged monthly on the outstanding balance, some reverse mortgage customers choose to repay set amounts frequently.
For more information about Heartland Reverse Mortgages, please visit here.
Part of Heartland Group Holdings Limited, as at June 30, 2023, Heartland Finance has 39.9% of the reverse mortgages market in Australia*. Since 2004, Heartland Finance has supported over 26,000 Australians to live a more comfortable retirement.
*Based on Australian Prudential Regulation Authority authorised deposit-taking institution Property Exposure and Heartland Finance data as at 30 June 2023.