Home buyers slammed by rising cost-of-living and spiking interest rates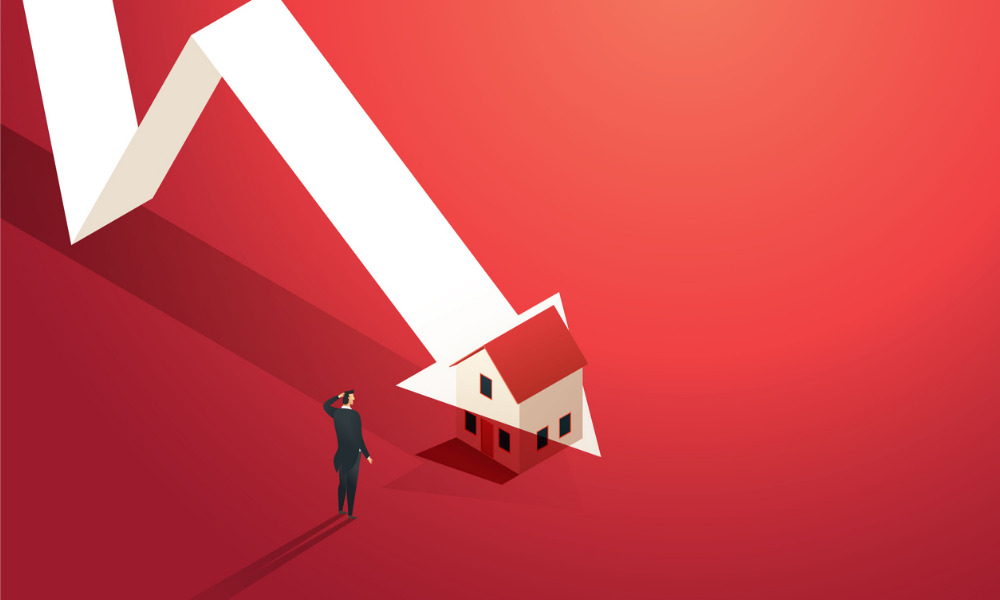 Housing prices could tumble as much as 15% by the end of next year as Australian home buyers are slammed by spiking interest rates and a rising cost-of-living.
The current market trajectory is likely to bring property prices down between 2% and 5% nationally by the end of this year, The Australian reported. Prices are likely to fall another 7% to 10% in 2023, according to an analysis by PropTrack.
PropTrack's Property Market Outlook July 2022 report, released Wednesday, follows signals from the Reserve Bank that it would continue hiking interest rates in an effort to rein in inflation. The correction follows a 34% spike in housing values nationally between February 2020 and June of this year, The Australian reported.
Cameron Kusher, director of economic research at PropTrack, told the publication that the recent spike in prices, along with reduced borrowing capacity thanks to rising interest rates, is likely to push home price falls to broaden and accelerate.
"Australia's housing market has changed significantly over the past six months," Kusher said. "While there were already some signs that the rate of price growth was slowing at the beginning of this year, we were not expecting interest rates to rise until early 2023. There's since been an outbreak of inflation, resulting in the Reserve Bank lifting rates in each of the three months to July 2022. By the end of this year, we expect the cash rate to rise to between 2.5% and 3%, with some further increases in early 2023. Thereafter, we expect rates to remain on hold with the potential for them to be reduced in late 2023 or early 2024."
Kusher said that while price growth was already slowing prior to the rate hikes, the central bank's moves had further slowed growth and resulted in some falls over recent months.
The most expensive cities of Sydney and Melbourne are expected to lead the price drops, with prices projected to fall between 3% and 6% this year and between 9% and 12% in 2023, The Australian reported.
Adelaide and Perth are both expected to post gains this year, estimated at between 2% and 5%. In 2023, Perth is predicted to hold steady (between a fall of up to 2% and a gain of up to 1%), while Adelaide is expected to see prices drop between 3% and 6%.
While Brisbane is expected to see relatively small price fluctuations by the end of 2022 (between gains of 2% and falls of 1%), its home prices are expected to tumble between 6% and 9% next year, The Australian reported.
Relatively small falls are expected in Hobart, Canberra and Darwin over the remainder of this year. Hobart and Canberra are expected to see prices drop 7% to 10% in 2023, while Darwin prices are expected to fall 4% to 7%.
Kusher told The Australian that regional markets were also likely to slow, given many of them saw larger growth during the boom than the capital cities.