Last year, banks handed out loan deferrals without question. During the current lockdown, they're seeking more proof of a change in borrowers' circumstances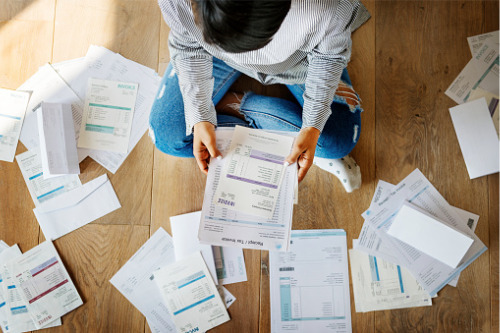 Borrowers looking for mortgage relief or help with small business loans during the continuing COVID-19 lockdown will need to prove that their circumstances have changed in order to get a deferral.
This year, banks will deal with customer issues on a case-by-case basis, offering options such as moving to interest-only payments for a time, restructuring the loan or partial repayments, plus redraw facilities, according to a report by The Australian. That differs from 2020, when lenders deferred mortgage repayments no questions asked.
Experts said that homeowners need to act fast to speak with their lender if they expect to struggle with their mortgage, The Australian reported.
"Assistance will be available to all small businesses and home-loan customers who can demonstrate they have been significantly impacted by current lockdowns or by a slower recovery from recent lockdowns," a spokesperson for The Australian Banking Association said. "Given the various arrangements customers have with their bank, the best advice is, call your bank about what relief might be available to you. Don't wait until you are in over your head. Australian banks stand ready to assist."
Lockdown-impacted customers of Commonwealth Bank won't need to provide evidence to secure a short-term deferral, according to The Australian. However, they will be asked a series of questions to clarify their situation, and CBA's team will educate the customer on what the deferral will mean for them, a bank spokeswoman said.
Read next: Lockdown likely to drag on
A spokesman for National Australia Bank said it would work with customers individually, and support "could include options such as moving to interest-only for a period, restructuring the loan or partial repayments."
An ANZ spokesperson told the Australian that impacted customers should have a "detailed discussion" with the bank about their financial situation.
"We have a range of options available to assist retain and business customers, including accessing redraw facilities, switching to interest-only payments or temporarily reducing repayment," the spokesperson said.
Westpac urged impacted customers to get in touch with the bank or complete its online financial hardship form, The Australian reported.

Ryan Smith
is currently an executive editor at Key Media, where he started as a journalist in 2013. He has since he worked his way up to managing editor and is now an executive editor. He edits content for several B2B publications across the U.S., Canada, Australia, and New Zealand. He also writes feature content for trade publications for the insurance and mortgage industries.
LinkedIn
|
Email