Hot on the heels of the RBA's rate rise, three of the big four move to increase their rates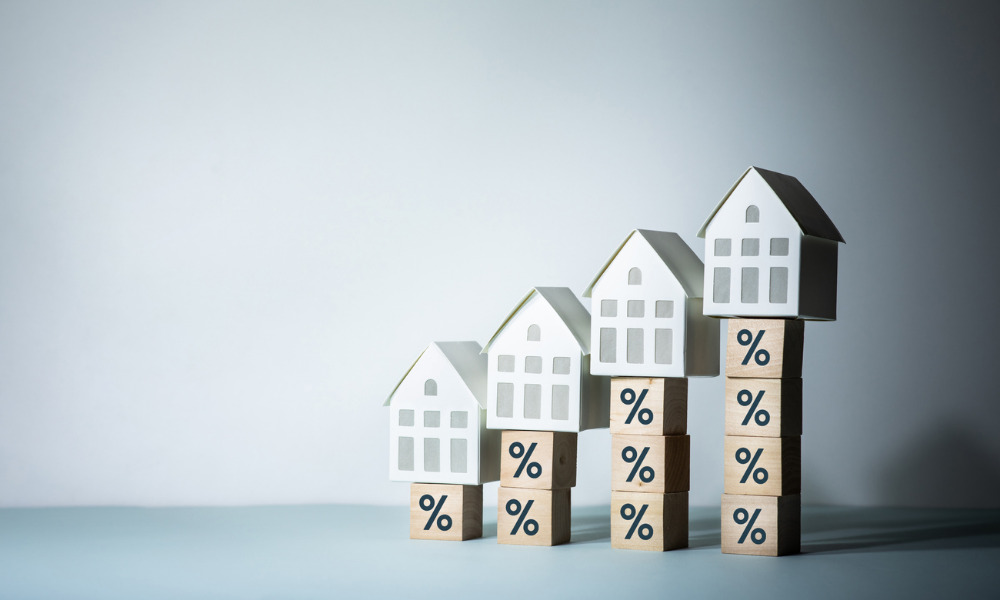 Three of the big four banks have hiked mortgage rates in the wake of the Reserve Bank's cash rate rise.
ANZ, Westpac and Commonwealth Bank have each passed on the full 25-basis-point hike to borrowers, according to a report by The Australian.
Economists have warned that the RBA hike is likely to push mortgage arrears higher and moderate house price growth as borrowers deal with climbing costs.
Commonwealth Bank was the first to hike rates, according to The Australian. CBA's hike will raise standard variable rates for owner-occupiers paying principal and interest to 4.8% per annum, effective May 20. Investors paying principal and interest will see rates hiked to 5.38%.
Interest-only payments will rise to 5.29% for owner-occupiers and 5.64% for investors.
Angus Sullivan, CBA group executive for retail banking, told The Australian that it was "an important time to support customers" since many may not have seen a cash rate hike since they obtained their mortgages.
"Some options available to help our customers manage repayments include fixing or splitting loans or setting up an offset account," Sullivan said.
ANZ's hike is effective from May 13. It will raise the standard variable rate for owner-occupiers paying principal and interest to 4.64%. Those paying interest only will see their rate go to 4.94%.
"While this change will impact customers in different ways, home loan customers are generally well-placed to manage rate rises, with around 70% of accounts ahead on repayments – many of them by two years or more," ANZ group executive for retail Maile Carnegie told The Australian. "Household and business deposits are also at record highs. However, we know some people are doing it tough, and we encourage any ANZ home loan customers facing difficulty to contact us so we can work through a range of support options we have available."
Read next: Has rampant inflation pushed up interest rates?
Only Westpac has announced an increase in rates for several consumer deposit accounts along with its mortgage rate hikes, The Australian reported.
Starting May 17, Westpac will raise rates for all mortgage products by 25 basis points for both new and existing customers. It will also raise by 25 basis points the interest it pays out on its Westpac Life, Westpac 55+, and Retired deposit accounts.
"We know many of our customers were able to build up their savings during the pandemic, and 70% of home loan customers are ahead on their repayments, helping put them in a better position to withstand an interest-rate rise," said Chris de Bruin, Westpac chief executive of consumer and business banking. "We know that some home loan customers may still experience difficulty, and we encourage these customers to call us as soon as possible so our specialist customer teams can work with them to tailor a financial solution."