Next year is likely to hold even more change but the opportunities for brokers will endure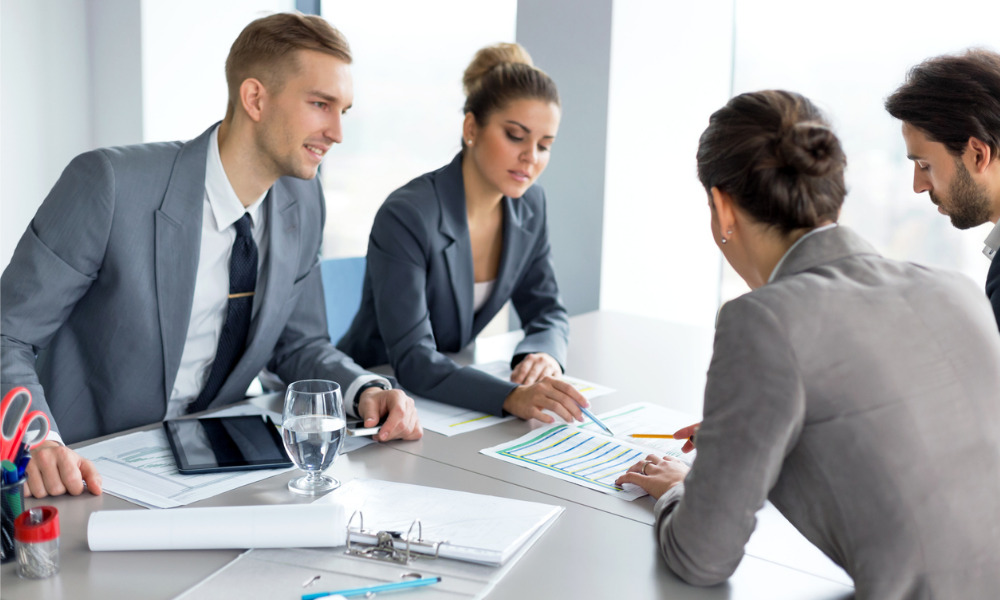 Any broker would agree that coping with change is a big part of the job, but for the past two years during the pandemic, this statement has rung particularly true. While brokers are well versed in navigating uncertainty, many borrowers are less experienced when it comes to dealing with constantly changing interest rates. But even seasoned brokers have been caught unawares by the sheer number of fixed rate increases over the last couple of months.
According to Lee Rosenfeld of Innovative Home Loans, it has been very challenging to manage customer expectations in the current environment given the lack of interest rate increases in recent memory. He said if the customer takes a few days to decide which out of the three loan options he presents that they want to go with, the interest rate may have gone up by the time they get back to him.
"You talk to someone on a Monday and it's different on a Friday," he told MPA. "It's really hard at the moment to guarantee a client what rate they're going to get."
Last week, NAB hiked its fixed rates for the third time in just over five weeks – the latest in a spate of lenders bringing up fixed rates despite the RBA keeping the cash rate on hold. According to Rate City data, during November, 65 lenders hiked their three-year fixed rates at least once, while 57 increased five-year fixed rates and 56 brought up their two-year fixed rates.
Read more: Industry speaks on the issue of rising fixed and falling variable rates
"We had quite a few quite quickly – and not just one increase, we've had banks do two or three within a six-week period," said Rosenfeld.
But fixed rates aren't the only things that have been changing. In October, APRA announced that from the end of the month, borrowers would be subject to a 3% serviceability buffer when taking out a home loan with a bank, while the policies of lenders have been shifting every month due to the everchanging COVID situation.
"That's always a challenge for brokers but at the moment it's quite difficult," he said.
In terms of overcoming these challenges, Rosenfeld said transparency and good communication skills were essential.
"For all those challenges - fixed rates, borrowing capacity, policies - it's explaining to your client what's happening, so their expectation is set from the beginning," he said. "If you can overcome that and you can explain it well to the client, there shouldn't be any issues."
Read next: How brokers can help borrowers weather an interest rate rise
Being able to then provide other options to the clients also helps, he said.
In terms of next year, while it's hard to foresee how the pandemic will continue to play out, Rosenfeld is anticipating some further changes in lending, particularly in the valuations space.
"There will be challenges where property valuations won't stack up as well," he said.
While he doesn't think property prices will fall, it is likely there will be something of a slowdown – something valuers are sure to consider when determining the value of a property.
"Valuers will reign that in a little bit and not value properties as high," he said. "What you don't want to see when people are buying is that valuers start to value the property less than what the clients are buying the properties for. Then you have real issues with exchanging on properties and finalising things.
"It's only been recently that we've had valuers saying, 'property market affected by COVID' in every report."
This could pose a challenge for those looking to access equity for renovations or property investment plans. He said further restrictions to reduce borrowing, as well as more fixed rate increases, were also likely. But while this would likely represent a challenge for some borrowers, the opportunities for brokers were clear.
"No matter what the property market is doing in Australia, people always want to buy property," he said. "As long as we're educating our clients on what is happening, giving them different options and educating them on what they can and can't do, and being active on that education side, the opportunities would be as much as they would be this year with plenty of loans out there and plenty of business to do.
"As rates increase the opportunities are looking at alternative options for your clients and saving them a dollar."