Head of broker distribution says turnarounds have gone from 13 days to three in the space of a few months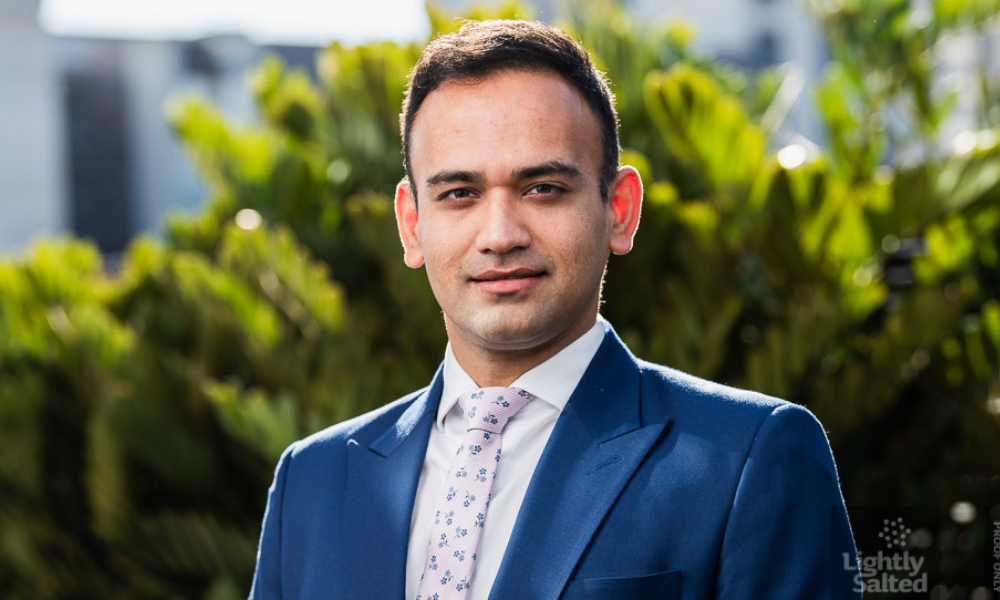 Speed to decision has been one of the biggest trends Adelaide Bank has identified among brokers over the last 18 months – and something it has worked hard to achieve. Speaking exclusively with MPA, head of broker distribution Raj Kapoor (pictured) said the bank had made several changes to its processes and brought turnaround times down from 13 days in June to just three days on average in the current market.
The bank was able to achieve this through a range of factors such as bringing in CCR, reviewing its ID process and looking at living expenses.
"We relied heavily on broker feedback around what we've been doing well and what we haven't and used that as a guide to help us bring it down," he said. "We've also had the benefit that we've been able to get a few more of our people out of lockdown and into training.
"When we first went into lockdown, we had a brand-new workforce - we just couldn't train them fast enough. Whereas we've had a chance now, one year on, to train them, get them a little bit more experience and to simplify our process."
Reducing its turnaround times was one of many enhancements Adelaide Bank had brought to market in recent months, he said.
Read more: Adelaide Bank simplifies application process
"We've been working really hard on improving our operations and efficiency," he said. "We've brought changes into our living expense calculations and the sort of paperwork we require. We've simplified some of the statement requirements. We've reduced our statement requirement from three months down to one month for the main transaction account."
The changes have put it in good stead to meet the current broker trends in the market, including the heightened price sensitivity of customers and greater demand for refinancing that COVID and a low-rate environment have created.
"The pandemic has definitely brought into focus the prices out there," said Kapoor. "Customers have had the chance to look at the other options. There are a lot more price sensitive customers out there."
During recent lockdowns in Sydney and Melbourne, the scales have tipped towards refinancing as fewer properties are transacted on.
"It hasn't declined but it's definitely flattened out," said Kapoor of the purchase activity he has observed. "That's purely based on the fact there's not enough stock out there and people can't get out to see property."
For the spring selling season, this trend was "quite the opposite to anything we have seen before," he said.
Of the demand for refinances, Kapoor said it was much more pronounced over the past three months of lockdown when compared with lockdowns last year. He also pointed to the challenges that borrowers have been facing as a result of Delta uncertainty.
Read next: Refinancing hits all-time high
"We know of a lot of people are doing it tough out there," he said. "That usually generally brings into focus expenses, outgoings. For any household, the mortgage is probably one of the biggest if not the biggest outgoing expense. A lot of people are focusing on that.
"The challenge is that customers are going to be doing it tough and that's probably going to continue for the next few months as we return to some kind of 'COVID normal'."
He said it was a good time for borrowers to look at living expenses and consolidate their outgoings in a more cost-effective way – something that brokers were well placed to assist with.
"That's their best place to help these customers – coming up with a solution and an offering that is suited to their needs," he said. "Brokers make it easy to access all the different options out there."
In terms of Adelaide Bank's current offers, it recently launched a 2.24%* variable rate for owner occupiers under 80% LVR paying principal and interest with a comparison rate of 2.48%#. Kapoor revealed it was also launching a new investor offering of 2.38% P+I under 80% LVR next week with a comparison rate of 2.62%#. Both products included a fee-free offer until 15 October this year*. Find out more here.
Kapoor said Adelaide Bank also had a competitive fixed rate product with 100% offset.
"We want to have an offering out there that we believe will be beneficial to most customers," he said. "We're catering to both markets. The efficiency we're creating will help brokers to help more customers."
*New lending only, maximum 80% LVR, variable rates only. T&C's, fees, charges and lending criteria apply. Important information about comparison rates #The comparison rates displayed are calculated for a loan amount of $150,000 over a 25 year loan term. All comparison rates are calculated with a nil offset balance. WARNING: This comparison rate applies only to examples given. Different amounts and terms will result in different comparison rates. Costs such as redraw fees or early repayment fees, and cost savings such as fee waivers, are not included in the comparison rate but may influence that cost of the loan. Adelaide Bank a Division of Bendigo and Adelaide Bank Limited ABN 11 068 049 178 AFSL/Australian Credit Licence 237879. GPO Box 1048, Adelaide SA 5001. Information is effective 16/09/2021 and is subject to change. Full details available on application.