Gender diversity is not just a women's issue to fix, says ING's Glenn Gibson, who encourages men to become actively involved in the push for equality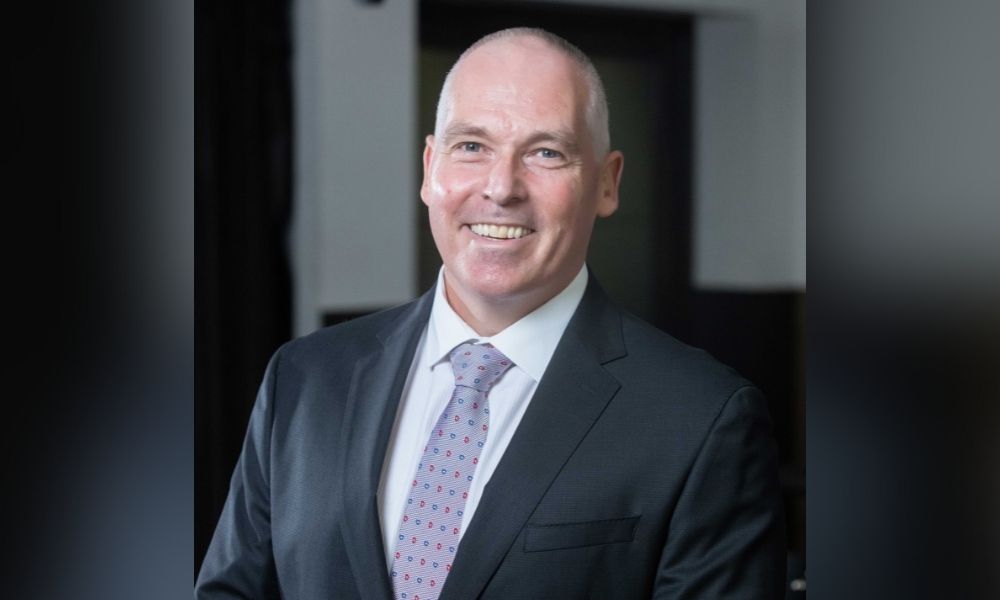 Championing gender diversity is something everyone should be doing, regardless of the gender you identify as, says ING's head of retail, Glenn Gibson. In the banking industry, around 90% of CEOs are male; that means men need to be involved in conversations to encourage greater female representation. The same goes for the mortgage broking industry, in which women make up around 27% of brokers.
Gibson believes progress has been made in the industry, but there is still a long way to go, and he adds that the most important thing is to recognise that gender diversity is "not just a women's issue to fix".
"This statistic cannot be ignored, and it's one that men need to acknowledge and act on," he says. "Men need to be fighting to make the change, otherwise we will not get anywhere."
Gibson says that while it is great to see men moving beyond simply attending the right events, and that there have been more male voices taking part in the discussion, there is still more that can be done.
"This includes questioning or calling out when diversity isn't taken into consideration – not only attending women's industry events but, better still, organise one; find or create a diversity group; actively include women in conversations and ask them for their opinions," he says.
"More than anything, be vocal when you don't see others displaying the right behaviours. As the quote goes, the standard you walk past is the standard you accept."
Diversity is better for everyone
Supporting and encouraging diversity in the industry is not just the right thing to do, Gibson adds. It better equips the industry for success.
Not only does a diverse and inclusive workplace ensure that everyone feels comfortable enough to be their authentic self at work; it is also one that customers want to do business with.
"This is because it's equipped to relate to the experiences and perspectives of its customers, who all come from different walks of life."
Gibson says a balanced workforce is "better for everyone", and it's not just gender diversity that's important. He points to sexuality, nationality, demographic and age.
"Having a wide range of attitudes, beliefs and simply life experiences in your business means you can think differently," he says.
"It's important that everyone looks at their business and considers where they could make a change to have a more balanced model. Customers are all different, therefore our staff need to be different so we can better relate."
Research into female representation in the industry, though, has shown that men are failing to see the barriers that women face.
Gibson says "this comes down to ignorance", and he encourages men in the industry to give women opportunities to share their experiences, and to actively engage in conversations about diversity. He also suggests men can join or set up a diversity committee at work, and attend events and read, to learn more about diversity.

"Just because you can't see the barrier doesn't mean it's not there," Gibson says. "How will we ever achieve gender equality if men aren't actively educating themselves on the lived experiences of their female colleagues?"
Encouraging diversity at ING
Looking back at the progress that has been made, however, Gibson says there are now more conversations about gender diversity and equality, and he is encouraged by more men actively taking notice and doing what they can to be part of the solution.
ING runs an initiative called the Lioness Community, which aims to champion a more gender-equal society by creating change through education, awareness and events, and by influencing policy and processes. One in three members of the group today are men.
That is not the only thing ING is doing to promote gender equality at the bank. It also has an initiative called Sparks – a community designed to inspire and empower women in technology.
Furthermore, in order to support working families, ING has banished 'primary' and 'secondary' carer labels from its parental leave policy, providing all parents with equal rights to parental leave.
"We encourage and give staff the freedom to stand up for diversity at work or when at industry events," Gibson adds.
"We celebrate the diversity of our staff through our internal communication channel and events, and we take diversity into consideration when it comes to recruitment.
"Essentially, we do everything we can to ensure our people feel they belong."
As a male in the industry himself, Gibson says he practises what he preaches. He is an active member of ING's Lioness Community and has a 50/50 blend of men and women who he coaches and mentors within ING as well as the wider industry.
Explaining that recruitment, promotion, reward and recognition play a major part in his personal actions towards building a more diverse business, he says he wants to be "surrounded by the best people", and he believes he needs to develop a diverse group of individuals who are equally to be able to achieve that.
"It's easy for me as I'm passionate about diversity, and I make sure that I not only support diversity but drive it," Gibson says.