The three top reasons revealed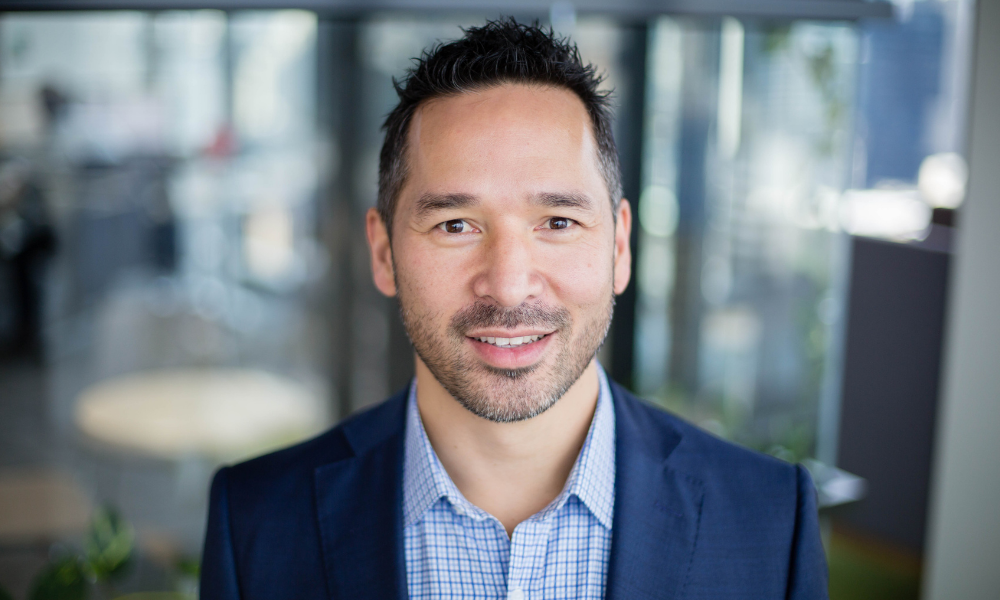 This article was produced in partnership with Connective.
Connective's chief customer officer Gingkai Tan spoke to Mortgage Professional Australia's Tracey Prisk about why his company's latest research provides a playbook for brokers.
Referrals from family and friends is the number one reason borrowers choose a broker, according to new research from Connective.
The research, contained in the broker aggregator's report The Broker Effect: Why Borrowers Choose Brokers, showed 71% of prospective borrowers said a recommendation from someone close to them would influence their decision to use a broker.
The report was borne from a desire to give Connective's brokers more insight into the meaning of success in the mortgage broking industry.
This is the third in an annual series of reports the company has produced which looked at the skills, attributes, and actions, brokers need for their business to thrive.
The research uncovered some surprising insights and highlighted technology and compliance as the two most important enablers for future success in the industry.
Connective's report had input from 1,000 borrowers
The research for the report was conducted in June 2023 with 1,000 borrowers who have used or would consider using a broker to facilitate a home loan.
To bring these insights to life, qualitative interviews were also conducted with six contributing Connective mortgage brokers.
Connective's chief customer officer Gingkai Tan (pictured above) said The Broker Effect: Why Borrowers Choose Brokers, explored a number of themes which include what borrowers love about their brokers and what motivates consumers to use a broker and confirmed that a loan is more than a transaction.
Gingkai said increasingly the relationship between a broker and client is moving beyond the transactional and towards a valued relationship between the two parties.
"Time and time again, brokers demonstrate their extraordinary value to clients. It's why the broker market share has increased so rapidly over the last five years," he said.
He said this latest report is part of Connective's commitment to deliver a multi-year program to provide ongoing and powerful insights to brokers to help them succeed and Connective has partnered with ANZ to achieve this.
"We're aiming to add depth, insights, and practical recommendations to brokers to help them succeed and to do it efficiently," Gingkai said.
"In our inaugural report – Achieving success in mortgage broking – we uncovered a disconnect between what borrowers wanted the most from brokers and what brokers thought they wanted."
"We followed up in 2022 and delivered Driving Success by Optimising Technology, which dove deeper into borrowers' increasing expectations for a digital loan process."
Technology is key, but how you use it matters
According to Gingkai, the research confirmed that it's not just about having the right technology stack – it's about how you use it to deliver a competitive advantage.
"The clever selection, integration and application of technology underpins the success of our highest performing brokers," he said.
"Our latest research report looks at what motivates borrowers to use a broker, and in an increasingly digital world and complex lending environment, how brokers can add value throughout each stage of the lending process."
Gingkai said the research does not stand alone as it matches the insights with practical solutions and tools to help brokers.
"Broker market share has increased rapidly over the last five years, which is testament to the trust that Australians place in brokers," he said.
"What we're doing is continuing to dig deeper into what brokers need to understand and act on to continue to grow and add value."
Connective to support its members and the industry
Gingkai said Connective was proud of the work it does to support its members and the industry as a whole.
"Anything we can do that delivers better results for mortgage brokers and their clients is important," he said.
Gingkai said brokers have never been more valuable than they are today however the current market is not without its challenges.
Some of those challenges include historically sustained interest rate rises, fixed rate cliffs for thousands, and increasingly challenging serviceability and loan mobility.
"Borrowers continue to feel the pressure and both their needs and expectations for mortgage brokers to demonstrate value have escalated," he said.
"We want to help brokers navigate this new environment and achieve success by better understanding why borrowers choose brokers."
"This year, we went deeper in our research to understand the borrower experience and what they need in the changing landscape."
According to Gingkai, in the last 12 to 18 months, there's been a shift in the role of brokers in a couple of ways.
"Yes, there is a transactional loan to process but now, they're increasingly expected to educate their clients on their financial literacy, in addition to their loan options and their respective short- and long-term implications. Borrowers highly value their broker being the constant anchor that provides reassurance at every stage to offer clients the crucial peace of mind."
Brokers are dealing with clients facing genuine financial hardship
Gingkai said with the complexity of the market, brokers are also dealing with clients going through all sorts of hardship with more and more brokers dealing with those in genuine financial difficulties.
"They really do play the role of accidental counsellor – guiding, supporting and reassuring," he said.
One of the key findings the research highlighted is that the real value of brokers for clients has less to do with finding the best rates; borrowers want a capable and credible broker to help steer them through one of the biggest decisions they will make.
The latest data shows a record seven out of 10 Australians are now choosing to use a broker to facilitate their home loan.
According to Gingkai, Connective's research has determined the top three reasons why:
Firstly, brokers help improve the financial literacy of clients. One in every three respondents said they expect their broker to educate them on the homebuying process. Borrowers want brokers to simplify the complex and help make sense of the mountain of information so they can make more confident, informed decisions.

Secondly, brokers are trusted advisers playing a highly consultative role. Brokers don't just facilitate better rates; they help their customers realise their homeownership dreams. Connective's research found 85% of borrowers are looking to their brokers to help them feel at ease and provide emotional support during the home loan process. Buying a home is a highly emotional experience, but the loan application can easily be considered simply transactional. Borrowers want to feel the love from their broker and trust that their best interests are always at the forefront of their broker's mind.

Lastly, brokers and technology coexist to form a powerful partnership. Technology is playing a more important role than ever. While it streamlines business processes and drives efficiencies, the human touch and personalised service that brokers offer is irreplaceable. In fact, 77% of borrowers want their mortgage broker to provide a fully digitised process, but they still crave human interaction. From first contact to settlement, brokers are an anchor, providing that essential support that ensures peace of mind.
Connective has created several ways for brokers to easily help their clients including via the company's Digital Marketing Hub and the Mercury Nexus Client Centre which can help brokers streamline their day-to-day operations securely.
Gingkai said no matter how advanced technology gets; it will never replace the reassuring presence of brokers.
"Borrowers lean on brokers to untangle home loan complexities and find benefits aligned with their financial goals," he said.
"Achieving this requires the right balance of insights, relationships, and technologies."
Connective's research also found that crucially, borrowers want brokers to understand their short and long-term needs and goals, keep informed about their loan options, and want a highly efficient process underpinned by technology.
"Even experienced borrowers are hungry to keep learning from their broker; and 47% of experienced borrowers said the most valuable thing brokers can do is clearly explain the differences in loan options available to them," Gingkai said.
"This, along with securing competitive rates and terms remain the top priorities for borrowers, new and experienced."
Gingkai said Connective aims to provide practical solutions, tools, and support t their members so they can educate their clients, develop their softer skills, and provide seamless technology solutions to automate tasks and communications throughout the borrowing journey.
"For example, we encourage members to take a data-led approach to become a trusted advisor."
"We know fixed rates are expiring at a time when rates have increased significantly. Brokers need to be across this information."
The innovative Analytics App collates a wealth of data that allows brokers to draw useful insights to have meaningful conversations with their clients.
Those interested in reading Connective's latest report in full can access it via this link.
Gingkai Tan has been with leading aggregator Connective since 2016. As a strategic and innovative business leader, Gingkai has a proven ability to achieve business growth and create motivated and high-performance cultures.