Why this Top 100 broker wrote a letter to the industry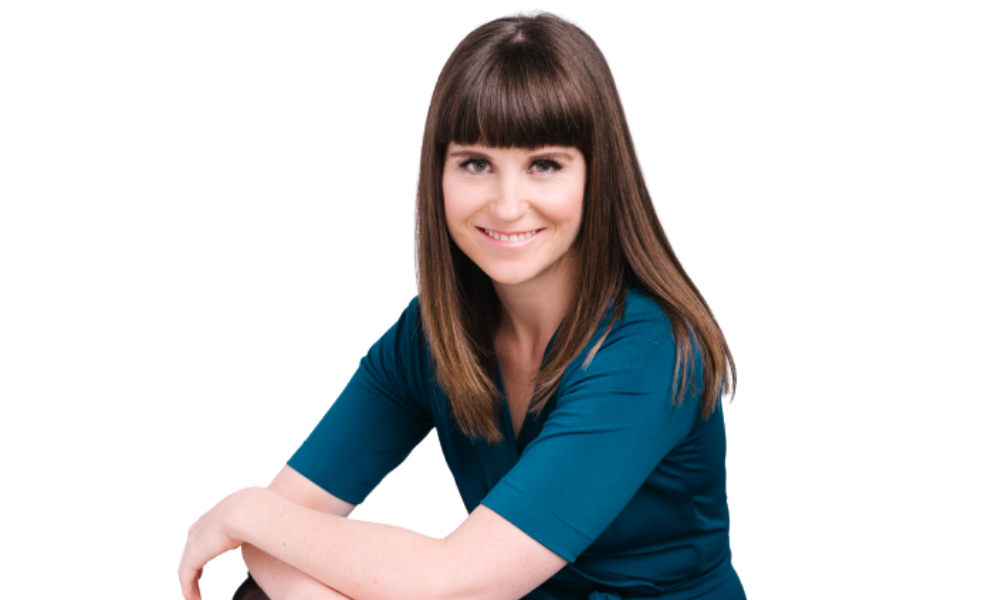 Tasmanian broker Kirsty Dunphey (pictured) has been watching the Top 100 list since before even becoming a broker. One thing that has always stood out for her is the lack of women on the list – and while there are fewer females than males in the mortgage broking industry, the numbers in the Top 100 list are truly disproportionate, she believes.
"One thing that has frustrated me about it is that there's not an even balance of women compared to women that are in the industry," she told MPA. "From an outsider's perspective looking in, I would look at that list and think, OK, men on average perform better.
"What I actually found from networking is that there's lots of female brokers that never put themselves forward for those awards."
Read more: Women in finance: Breaking the myths
This is something that Dunphey wants to change. She decided to pen an open letter to the women of the mortgage industry, encouraging more to enter into the prestigious award this year. While the response from both men and women has so far been supportive, Dunphey said she was surprised to hear what some female brokers communicated back.
"There were a few women who said, look, these awards are designed for men and for brokers working in really big areas and with big loan sizes," she said. "And I'm like, I know, that's the point of my letter. When there are women achieving, I want them out there and being prominent because there's not enough of them on the list.
"Putting yourself forward for lists like that is not just about giving yourself a pat on the back, it's also about showing other women what's possible."
Read more: Tackling gender inequality
She referred to the highest-ranking female from last year's list Sarah Thomson of Loan Market Geelong as the perfect example of what regional, female brokers are already achieving.
"Sarah is one of the most beautiful human beings on the planet and she runs an all-female team out of Geelong. She's not in the big smoke and she's smashing it," she said. "Representation is so important. The more people that we have like her showing that it's possible for lots of different people to be achieving, the better it is."
Since roughly a quarter of the mortgage broking community are women, Dunphey would like to see more than the 11 or 12 she has seen in previous years' lists. So far, she is happy to report a few women have decided to enter this year's list after reading her letter.
"I know women who should be on those lists who are doing those sorts of figures," she said. "I want those women to be doing something for the other females in the industry - just showing them what's possible."
Read Dunphey's letter in full below and access the online entry form here.
16 August, 2021
An Open Letter to Female Mortgage Brokers in Australia
Hey there,
67 years ago, Roger Bannister, was the first runner in the world to break the 4 minute mile. He showed it could be done after decades of people saying it was physically impossible.
What then happened after Roger showed it could be done? Another runner (an Aussie no less) broke it 46 days later. Now? It's the standard for professional middle distance runners.
Talk about smashing through barriers – Bobbi Gibb received a letter barring her from entry to the 1966 Boston Marathon because women are "not physiologically able to run a marathon" – she crashed it, came in faster than two thirds of the male competitors and now even non-runners like myself have done a marathon (not well mind you, but no-one dared tell me it wasn't possible!)
It is hard to become what we cannot see.
When I became a mortgage broker almost 7 years ago, I looked at lists like MPA's Top 100 and I saw so few women. 10, to be precise, out of 100.
I've thought long and hard about why women are under-represented in this list and I've gone back over previous years' lists and noticed that some of the most amazing female brokers in the country have likely stopped submitting to the list, or have never nominated in the first place.
Women are not known for being the most overt at promoting themselves. I've seen it time and time again. I'm writing this letter because I want you to help me with a personal quest this year.
I'm going to say it again. It is hard to become what we cannot see.
Please, encourage every amazing female broker you know to nominate for the MPA top 100 list so that aspiring, new and existing brokers can see what can be done and what is already being done by the country's top female brokers, many of them quiet achievers.
Do that so that we can see what we can become. So that every female broker present or future can look at that list and see a list of women that they can proudly aspire to emulate.
Nominations are open here and will take no more than 5 minutes: https://www.keymediasurvey.com/MPA/Top100Brokers2021/
Kirsty Dunphey
Up Loans