Top 100 broker on how dinosaur bank processes are hindering clients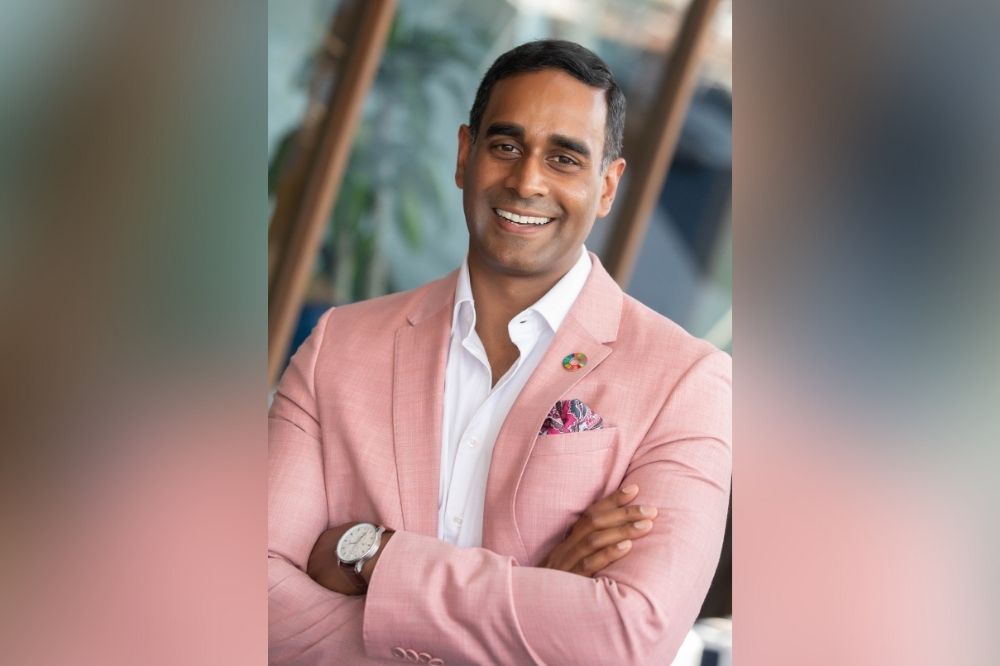 Despite a shift in the way consumers operate during COVID-19, the majority of lenders have failed to keep up and digitise their mortgage processes in order to enable a quick decision process and a stress-free settlement. According to Top 100 broker Aaron Christie-David (pictured above) from Atelier Wealth, around 65% of lenders still rely on paper documentation as part of the mortgage process. This has proven to be quite a challenge for many of his clients without printers during lockdown, and it has also contributed to a range of other issues as part of the transaction.
The first has been speed. Christie-David said that over the last five years he hasn't missed a settlement - except for the past few weeks when about three or four settlements were missed by a couple of days.
"You can get a loan formally approved – that's half the battle, but then the next half of the battle is documents printed, signed, returned, verified on time for settlement," he said. "The timeframe it takes some banks to get documents issued and certified could be two to three weeks. If you spend the first 10 days getting to formal, then another two to three weeks to try to get documents issued, signed, certified, back to the bank, there's not much wriggle room in there at all. It usually cuts it fine."
Lockdown has exacerbated this race to settlement when it comes to lenders requiring paper documents because of the lack of lender staff at head office to receive the mail, he said. In this way, a manual mortgage process has added to the lender SLA blowout that has been causing so much stress and anxiety for brokers and their clients in recent months.
Read more: Blown-out SLAs remain a pain point for brokers
"There's no winners from that experience," he said. "It's sweating down to the last couple of days. It doesn't jell well with the client experience to try and settle on time with the extra mountain of stress that comes with it."
Trying to explain this to clients has proven difficult given that the majority expect to transact digitally because of the shift brought about by the pandemic.
"They (the clients) don't care," said Christie-David. "They are like, 'Everything is digital, everything is tech based, why can't the banks keep up?' It's a fair point."
Added to the pressure of settling on time is the fact that more clients have started making offers on properties without lining up their finance first. According to Christie-David, it has become standard practice across NSW and many other parts of Australia for real estate agents to insist that buyers make their offers unconditional.
"The market is super intense," he said. "Property will come on to the market and it's probably getting offers within the first two to three days that are legitimate, serious offers. If someone's trying to counteroffer, if they don't have finance ready, they're literally on the outer with the agent because the agent will only do it under a 66w."
Christie-David said the blownout SLAs of lenders had also contributed to this practice, whereby real estate agents have cottoned on to the length of time it takes to get formally approved and taken action accordingly to secure the deal.
"They are going, the finance is your problem now," he said. "You've bought the property, and if you won't buy it, someone else will and they'll buy it with a 66w. It goes back to that point about speed in the market. That's why it has become such a speed game, because agents are going 'nah, you have to go unconditional, we're not going to give cooling off periods anymore'."
Read more: Broker calls for better consumer protection
It's for these reasons that brokers have worked hard to educate their clients around getting a pre-approval before making an offer. But even this form of protection has fallen subject to challenge. Fewer lenders are offering pre-approvals in the current market, and out of the ones that are, many have fallen behind on turnaround times.
"It's a catch-22," said Christie-David. "We're trying to tell clients, get a pre-approval to start looking but there's little in the way of banks doing fully assessed pre-approvals that have really good turnaround times."
All of these market conditions have meant that consumers have needed to "take the punt" when it comes to putting in an offer. With the current level of demand equating to each property sold having the potential to be sold another five times over, the current market has certainly painted a stressful picture for homebuyers across the country.
"It's a perfect storm," said Christie-David. "It's the lockdown - people can't get out to see properties as much, people are sitting on more cash, there's less listings, which is driving that insatiable demand, and the slowness of the lenders has certainly contributed to it."
He said while aggregators like Connective have done a good job in bringing transparency to the consumer in terms of the time it takes to reach formal approval, it ultimately came down to the broker to choose the best lender for their clients in terms of the settlement timeline ahead of them, while educating them on the importance of lining up finance before putting in an offer.