New rail infrastructure likely to transform certain suburbs, says demographer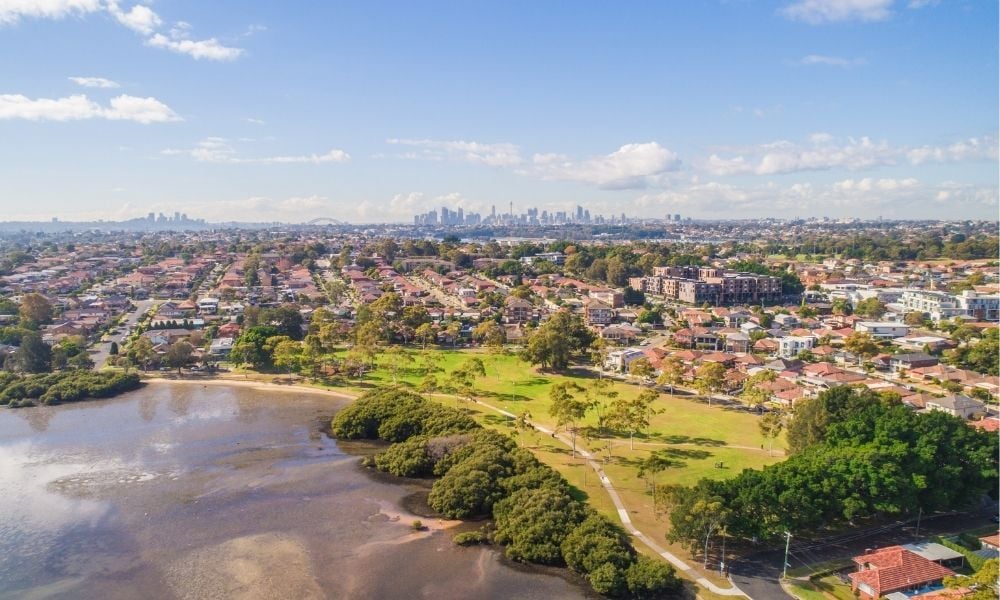 A Report commissioned by ME Bank has mapped out Australia's 20 best places to invest, after research by the bank found that the pandemic had enabled Australians more time to assess their financial goals, leading to investment opportunity. In the report, Woolloongabba and Burleigh Heads in QLD rated first and second while Five Dock (pictured above) in Sydney's Inner West came in third.
Known for its iconic sports stadium, "The Gabba," Brisbane's Woolloongabba is served by two train stations but will soon be bolstered by even better connectivity through the Cross City Rail project, ME's Consulting Demographer, Chris McNeill from Ethos Urban told MPA.
"They'll be a new station adjacent to the Gabba cricket ground, which serves the north part of Woolloongabba, which will then take you under the Brisbane River and straight through into the absolute heart of the city in one stop," he said. "This will go from an area that was already pretty well serviced to an area that will be one stop away from the absolute heart of the Brisbane CBD. In our view that's going to absolutely transform the dynamics of that suburb.
"It's already very much valued as an area and it's already got a pretty cool, vibrant coffee scene as well. It ticks a lot of boxes."
The number two suburb, Burleigh Heads on QLD's Gold Coast, was rated high for its position as terminus three in the city's light rail network, connecting it to Broadbeach and the main northern part of the Gold Coast, said McNeill.
Read next: Make way for an investor boom
"It ticks a lot of boxes – gorgeous beach and headland, a vibrant apartment market already on the beach area and giving way to houses as you move back from the highway area," he said.
Sydney's Five Dock, despite it being an older, more established suburb, would eventually reap the newfound benefit of being connected to Parramatta and the CBD via a high speed, high frequency train line on completion of the Sydney Metro South West project, said McNeill.
"The way that's going to shape and change that suburb and similar ones to that is, I think, quite extraordinary," he said.
While buying into Five Dock would not be a cheap investment, the suburb held a lot of potential in terms of attracting would be buyers and renters.
"You're not going to find a bargain basement buy there but look out for when that suburb opens its eyes and realises they can all just jump on a train and be in the city in a matter of minutes or in Parramatta in about 10-15 minutes," he said. "The transformation there will be extraordinary."
McNeill said the research focused on the positive impact that major transport infrastructure projects would have on the suburbs they were located in while examining a range of other qualitative and quantitative factors such as rental yields, recent population growth, median house prices and "lifestyle appeal measurables" such as proximity to cafes and restaurants.
"It is reasonable to say that when an area that has previously been unserviced or perhaps poorly serviced by rail suddenly becomes the recipient of a brand new station on a rail line that wasn't there before, it completely transforms the area around it," he said. "Suddenly you've got a whole walkable catchment that couldn't previously access rail that can now access it and can walk to it. That transforms their mobility and transforms the amenity of the area and ultimately it has a significant impact on values in the area as well."
Of the report, ME General Manager, John Powell said "It's important to ME that we're helping all Australians get ahead. We know many people across the country spent the COVID-19 lockdowns reviewing their financial goals and are now looking to take the next step in achieving them.
"The ME best places to invest list provides quality information which will help investors narrow their property search and find the ideal investment," he said.
Read next: Demand from investors expected to continue
According to a recent survey from ME, around 84% of respondents agreed that the time spent at home during lockdown was an 'opportunity to assess their financial goals', leading to investment opportunity. While the report does not constitute financial advice, according to ME, it could provide a good starting point for people to start their own research based on their personal financial goals.
Top 20 best places to invest (according to ME report)
Woolloongabba, QLD
Burleigh Heads, QLD
Five Dock, NSW
North Melbourne, VIC
Rozelle, NSW
Ellenbrook, WA
Parramatta, NSW
Crows Nest, NSW
Preston, VIC
South Melbourne, VIC
Yanchep, WA
Waterloo, NSW
Coffs Harbour, NSW
North Sydney, NSW
Pyrmont, NSW
Claremont, WA
Mermaid Beach, QLD
Miami, QLD
Concord, NSW
Fairfield, QLD