The answer is 'yes' – but there are other factors you may need to consider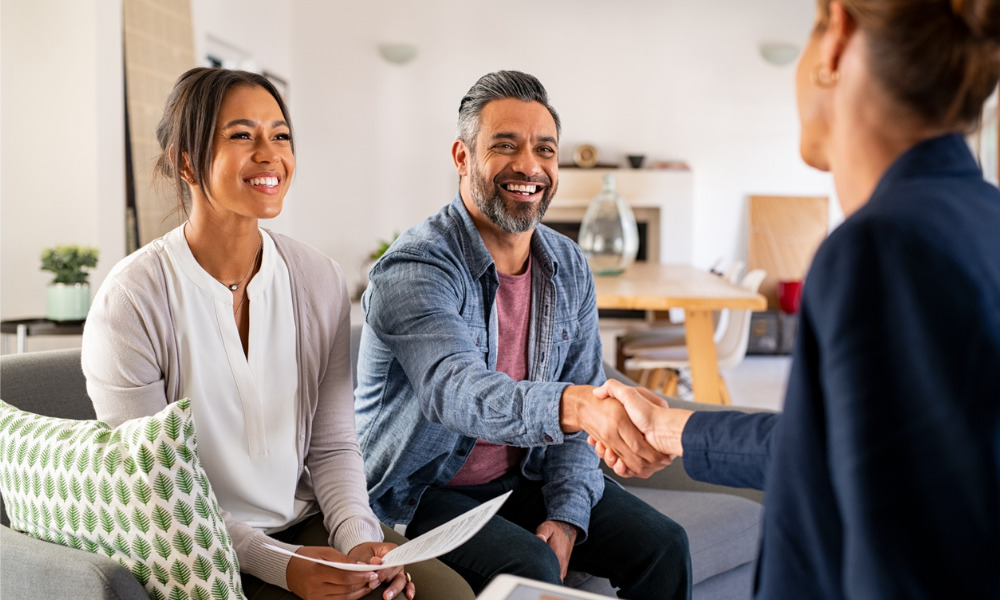 In Australia, it's possible to get a mortgage with bad credit – but the avenue you need to take, and the other factors you'll need to consider, may differ. You should also expect it to take more time, since it is important that you add positive information to your credit score and wait for the negative information to expire. Here are a few other things you need to know if you are trying to get a mortgage with bad credit.
What is a bad credit home loan?
A bad credit home loan is a form of mortgage in Australia that is offered by specialist lenders or non-conforming lenders. A bad credit home loan essentially deals with situations where borrowers have blemishes on their credit files and are designed to pinpoint and help those applications that fail to meet the guidelines of lenders.
Generally, there are two kinds of bad credit home loans in Australis that lenders will look at. One is paid defaults, or defaults that you have paid in full. The other is unpaid defaults, which are defaults that you have not paid in full. A default shows up on your credit file as an overdue account, like a phone bill, credit card bill, personal loan, or utility bill. If you have a payment that is 60 days late or if your lender has not been able to get in touch with you, that is classified as being overdue. Most major banks will decline you for having a default on your credit file because it shows lenders that you are usually unable to pay your debts.
And this is where specialist lenders and non-conforming lenders come in—and bad credit home loans.
Can I buy a house with bad credit in Australia?
Yes. It is possible to buy a house with bad credit in Australia. However, when figuring out your home loan application, your credit history is not the only factor that you need to seriously consider. Employment, income, how much you are hoping to borrow, expenses, and the deposit amount are among the other factors you should take account of.
Banks in Australia are required by law to lend responsibly, meaning that you will be unable to get a loan if you fail to convince lenders you will be able to repay the loan. Your application will likely be rejected, for instance, if you have overdue payments or defaults marring your credit report, since it suggests you will be unable to make repayments on the loan you are currently applying for.
On the other hand, it is important to know that lenders will not always treat defaults the same way. Some lenders, for instance, are lenient if the default is for a smaller amount, if it is an old default, or if you have paid the default.
A good option, if you want to buy a house with bad credit in Australia, is to speak with specialist lenders who offer bad credit home loans, meaning they are more willing to lend to you if you have bad credit. But read the fine print: other conditions and terms may apply to these sorts of loans.
The need to improve your credit score
There are steps to improve your credit score if you have run into trouble—though it will take a little time. You will want to add good information to your credit score and wait for the bad information to expire.
A few ways you can add good information to your credit score include the following:
Review your credit report regularly and ensure the information is accurate. If you find any information on there is incorrect, you can get it fixed by contacting the credit reporting body—which is free;
Pay your bills and make any other repayments promptly. An easy way to achieve that is by setting up automatic payments
Prior to applying for new loan products or new credit, think about it carefully and whenever possible, limit the number of applications you do make
Consider lowering any credit card limits you have, if appropriate.
How to get approved despite bad credit
A good way to get approved for a home loan despite having bad credit—even from major lenders or banks—is to avoid getting more negative listings. Speaking with a specialist mortgage broker is critical to building your case that your bad credit and debit issues are behind you. These credit experts know what lenders and banks want to see and will be able to point you in the right direction.
Avoiding more negative listings will better position you with specialist lenders offering bad credit home loans, since they will see that you have made an effort to rectify your previous financial issues. To accrue more positive listings, you can keep contact with lenders to avoid a clear out listing, make your repayments on time, pay off any existing defaults, and make payments on your debts.