Meet some of the industry's female leaders who are incredible role models in their businesses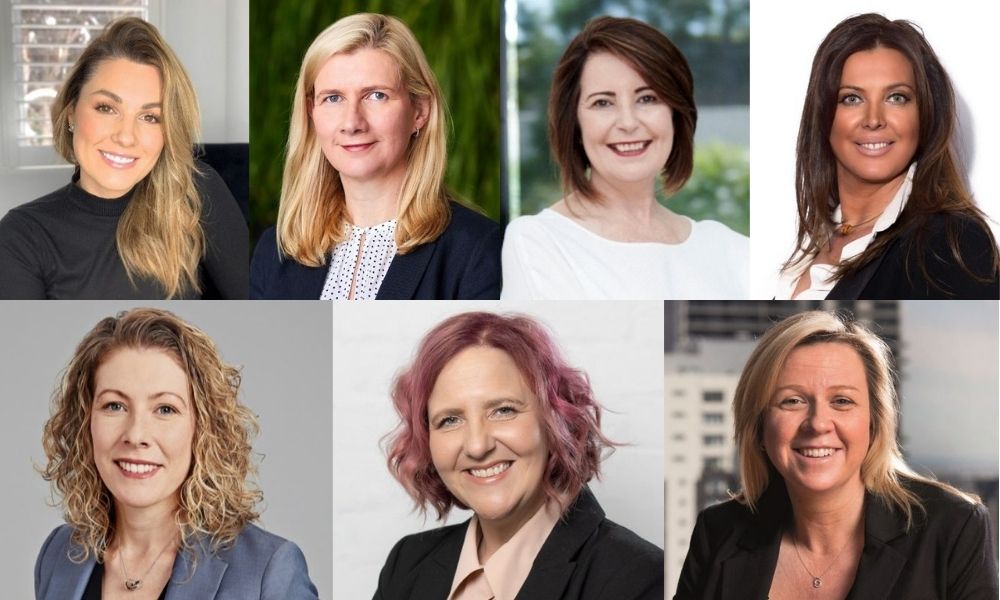 The number of women in leadership positions across the finance industry is typically much lower than the number of men. While that may vary from business to business, overall the industry is seen to be quite male-dominated.
We all know that there are some great women at all levels of the industry, but with men in the majority of senior positions and therefore more in the public eye, it can be hard for women to stand out.
That's why MPA is profiling some wonderful female influencers for the fourth year running. It's important to recognise and celebrate the work of female leaders, lifting them up so that women across the industry can see the opportunities and potential out there.
The women profiled over the following pages are strong leaders with a passion for supporting women and providing the tools to help them grow and boost the number of females in the industry.
Many of these female influencers have been in the industry for years and have seen it go from strength to strength in terms of equality. Some lead crucial education and support initiatives for women, and others are strong voices advocating for awareness.
While this feature highlights just a few of the impressive women in the industry, it is not exhaustive. There are so many inspirational females, many of whom MPA has profiled in previous years.
Thank you to the women highlighted this year for taking time out to speak to MPA, and also for being an inspiration to many others who may be considering their futures in the finance industry.
Keep reading to find out more about this year's Industry Influencers.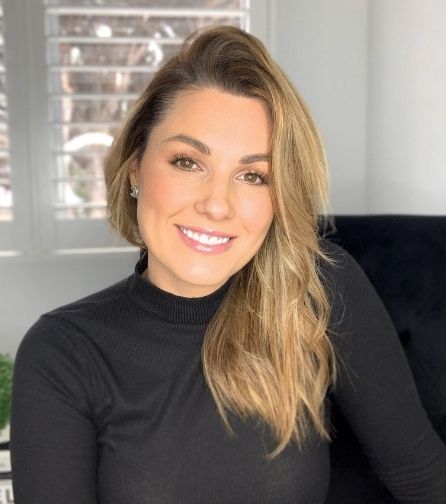 Kristy Clucas
Virgin Money
Stumbling into banking after graduating with a science degree, Kristy Clucas joined a small-town bank branch and fell in love with the role the lender played in its local community. In the middle of a drought in regional Victoria, she was able to assist members of the community by providing drought relief.
Fifteen years later, Clucas has progressed from this small-town role to become Virgin Money's head of home loans.
It hasn't been an easy path, however. Clucas remembers having her first child and fielding questions from male leaders about when she would be having another. She describes the feeling of being "put on a shelf " and tells of how her husband moved up pay grades, whereas she remained at the same level while she had her two children.
But "it's starting to shift", Clucas says. In recent years she has seen more females appointed to leadership positions, and she feels positive that this will encourage other women as they see their potential.
Over her time in the industry, Clucas says she has worked with some great female leaders who held roles that were typically dominated by men.
"[One thing] I really admire about them is that, often the perception is that females need to be more male-dominant in their personalities, and they actually need to be super-strong females to be able to hold those roles," she says.
An acceptance of flexibility in the workplace, which has been sped up by COVID-19, is another example of how Clucas believes things are changing for the better, and she has benefited from this herself.
"Who I work for is really important, and having a really supportive people leader is key to being able to juggle it all," she says, adding that she has been lucky to have had leaders like this who allowed her to shift to an earlier workday so she could pick up her children from school. "Flexibility is 100% key to being able to work and look after the family at the same time," Clucas says.
Now a female leader herself, Clucas has introduced a different way of thinking about things. She says she can say to her team that something simply "doesn't feel right", rather than taking a black-and-white approach.
"I like to put myself in my customer's shoes and think about how I would feel about that if I was a customer. The increased empathy and humility that some females have over some males, I think that is a really good balance to bring into a team," Clucas says.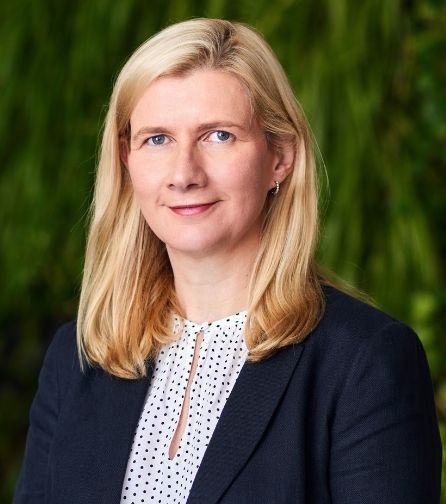 Janelle Hopkins
Rea Group
Since its recent acquisition of Mortgage Choice, REA Group's Janelle Hopkins, chief financial officer and CEO – financial services, has been overseeing around 350 employees who make up the finance and financial services team.
With both the Mortgage Choice and Smartline brands now falling under the REA Group name, there are also more than 945 brokers in its network.
Hopkins, who graduated with a Bachelor of Commerce degree, has worked in finance-related roles for more than 25 years. While she says that historically there have been more men in the industry, she is seeing that change.
At REA Group, there is a strong focus on gender diversity; there is gender parity in the extended leadership team, and in the executive leadership team there are more women than men. Other initiatives include 20 weeks' primary carer's leave, flexible return-to-work options, Smartline's Future Female Brokers program and Mortgage Choice's Aspire program.
"The motto 'you can't be what you can't see' resonates strongly with me," Hopkins says. "I think seeing women take leadership roles, whilst being mothers, sisters, partners, carers or whatever else they might balance with their leadership, is really important."
In addition to her role at REA Group, Hopkins is chairman of the Group of 100, which represents the top CFOs around the country. "Being an accountant by trade, I love money and finance and seeing how making good decisions early can set people up for a better life with greater choices," she says.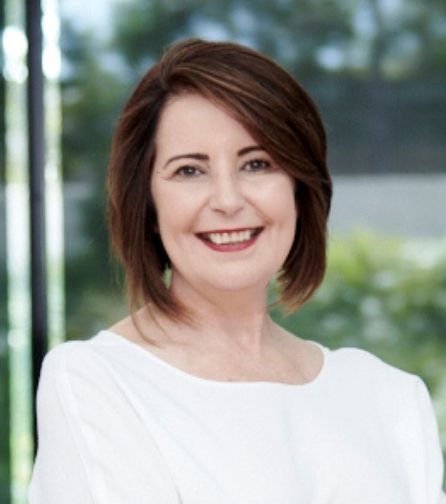 Carolyn Murphy
Teachers Mutual Bank
Although she got into finance "a bit by accident", Carolyn Murphy has taken every opportunity available to her in her career. And in March 2021 she was appointed chief digital bank officer at Teachers Mutual Bank Limited. In this newly created position, Murphy is working to embed a digital banking ecosystem.
"It's highly collaborative, and it's got a big focus on digital technology and supporting our goals in improving the member experience," Murphy says.
Joining the business when it was known as NSW Teachers Credit Union back in 2005, Murphy went on to hold various roles, one involving the launch of Health Professionals Bank. Before that she worked at Statewide Building Society and Ultradata Australia.
Over the years, Murphy has seen a lot of women working in the industry, but not necessarily in senior leadership positions.
"This is changing, but there's still a long way to go," she says. "It comes back to 'you can't be what you can't see', so it takes us some time to change those perceptions that we can have those opportunities [to lead]."
Having said that, Murphy is proud to be at an organisation like Teachers Mutual Bank, where 44% of the board are female, 40% of the executive team are female, and 62% of all staff as well as 54% of new hires last year were female.
Murphy heads up the bank's women's development forum, which was established to provide opportunities to take time out with female colleagues. It includes guest speakers who come in and share their experiences as well as the simple opportunity to network.
An advocate for wider diversity and inclusion, Murphy is also part of a diversity and inclusion committee at the bank. Made up of staff across different levels, genders and cultures, it aims to put strategies in place to foster a diverse and inclusive workplace.
The bank also has a reconciliation action plan working group that focuses on understanding the history, heritage and traditions of the Aboriginal people and Torres Strait Islanders and putting a framework in place for this.
Murphy is also working on the early stages of setting up an asylum seekers subcommittee, looking at ways the bank can support those looking for asylum in Australia, and working with groups like Talent Beyond Boundaries, which provides skilled migration pathways for refugees.
These focused strategies demonstrate the bank's commitment to inclusion, says Murphy.
"We set goals and objectives that are measurable, so it's really about setting that smart action to show we're not just talking the talk, we're walking the walk and really delivering on that," she says.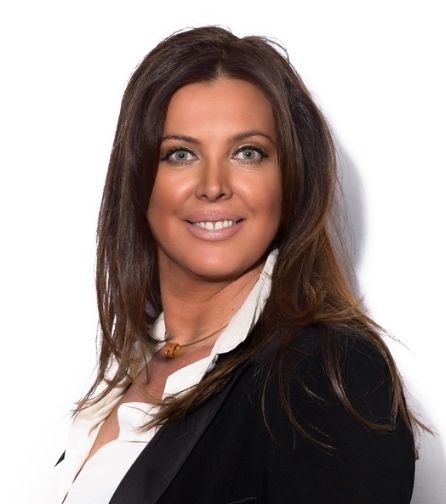 Suzi Trajanovski
Loan Market
There were very few female business owners, or women in senior roles, or female BDMs, when Suzi Trajanovski started out in the third party space 17 years ago. In fact, she was hired as a lender's first female BDM.
Now, as national network growth manager at Loan Market, Trajanovski focuses on growing the aggregator and its member businesses by scaling them up with the right people.
While "men still dominate the industry", there are more women coming through, and she says groups like Loan Market's Leading Ladies – of which Trajanovksi is president – are contributing to that. The initiative officially started in 2017 with the aim of bringing female business owners together to share experiences and offer support.
"Leading Ladies of Loan Market really enables women to open up and engage in a no-judgment space," Trajanovski says, adding that it is beneficial not just to brokers but also to their customers. "There are some unique client requests female brokers receive as well. One of the things female brokers encounter is requests from female customers who feel a little more comfortable talking to another woman, especially when their financial literacy may not be as strong."
Over the last year there has been a 37% increase in female members of the Loan Market network; women now make up around 45%.
Trajanovksi says helping people become confident in their own journeys is one of the perks of her job. "Women don't expect opportunities to be handed to them because they're women; they want to be challenged to become the best they can be, and really mix it with the boys!" she says.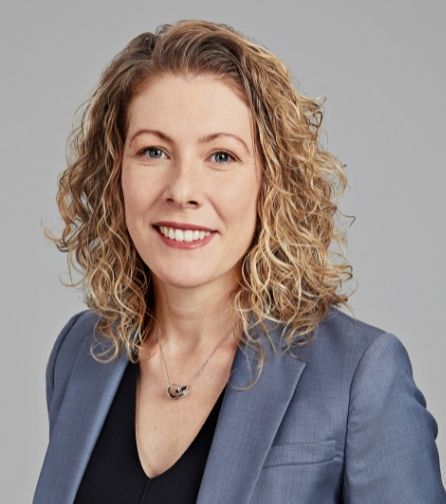 Anita Hyde
NAB
Juggling Two active children and her role as head of specialised and private, commercial broker, at NAB, Anita Hyde says she "wouldn't have it any other way".
She has worked in the finance industry for more than 20 years, over which time her career has evolved and spanned a range of roles, all contributing to the position she holds today, which is about connecting the right bankers with commercial brokers across specialised industries such as health, professional services, education and more.
If there is underrepresentation of females in mortgage broking, then the commercial industry is really lacking, but Hyde says this is "both a challenge and an opportunity".
"Often women waste energy trying to fi t into male-dominated environments. Instead, I think it's important to just focus on your own style," Hyde says. "When you allow yourself to be authentic, the magic happens and true capability is unleashed, teams are happier, and that means greater customer outcomes."
On top of NAB's push towards gender equality, including its recent Women in Finance series showcasing successful women in the industry, Hyde mentors fellow women in the workplace. "Seeing a mentee grow and build their own profile within the business is extremely rewarding," she says.
"What I love most about my role today is the opportunity to influence and shift the dial on women in the commercial lending space. As a female leader I'm happy to give time to see other women succeed."
Hyde says it's important for NAB to reflect the same diversity that is seen in the wider industries the bank serves. Events like Women in Finance aim to promote inclusion by introducing more women to commercial finance.
By extension, people from diverse backgrounds, experiences and cultures will enter the industry, bringing fresh ideas and perspectives and a better understanding of different customers so lenders can provide tailored solutions.
"NAB's commercial customer base is extremely diverse, so having a gender diverse workforce fosters problem-solving and satisfied customers," Hyde says.
Although it has been at a "slow and steady pace", Hyde says diversity in the industry has improved. She believes the biggest barrier to women coming in is self-doubt or 'imposter syndrome', hence the importance of female role models sharing their successes.
"When women are exposed to powerful women, they are more likely to realise the same achievements themselves," she says.
"Mentorship programs are great as they give women the opportunity to develop professionally and seek career guidance from other women in the industry. I have been fortunate in my career to have amazing support from my leaders, both male and female, which has made a huge difference. When an organisation leads from the top you will achieve a greater focus on diversity."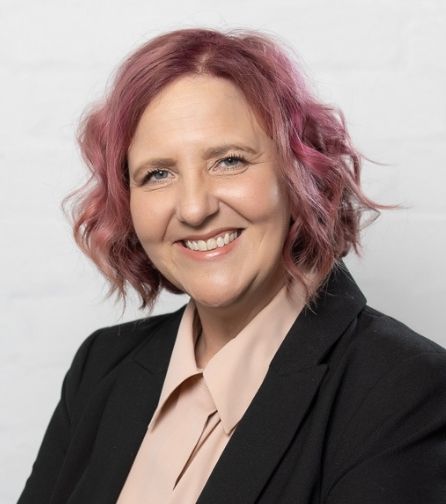 Heather Gallagher
Outsource Financial
Passionate about educating brokers, outsource Financial's head of training and education has spent the last 18 months launching new learning initiatives at the premium aggregator.
Heather Gallagher started out in the industry 16 years ago, writing home loans at a major bank, before transitioning into the broker space about nine years ago.
Gallagher joined outsource Financial in 2019 to head up the business in NSW and the ACT, then stepped into her current newly created role in January 2021, which saw her take the reins of the complimentary 12-month mentoring program for new brokers, as well as a six-month course for experienced brokers diversifying into commercial finance.
"My role is to help all outsource brokers be successful in a way that matters to them, understanding this can look very different depending on the broker, and it isn't always about writing the most loans or making the most money," she says.
Over her time at outsource, Gallagher has delivered a complete redesign of both the residential and commercial mentoring programs and launched a learning festival to engage members at the beginning of the pandemic. This transformed into a national weekly education program for all members, focusing on technical skills, compliance, and improving business practices.
Gallagher says she loves what she does. Her passion for education aligns with the aggregator's mantra, 'Education is empowerment', and she says it's been "a thrill" to watch her mentees thrive.
"Quite simply, I measure my success by the success of the brokers I mentor," she says. "It's been so rewarding to see so many of my new entrants recognised across the industry in our various award programs.
"But there is more than that. I have a broker in NSW who sent me an email in June that means the world to me. She is a rather introverted person, and she said the webinars that I run inspired her to run her own webinar with fellow business owners."
Mentoring is important to new brokers entering the industry, as they have a lot to learn, and it can be quite complex. But Gallagher says "everyone needs a mentor", even experienced brokers.
Gallagher herself has benefited from a variety of mentors, both formally and informally across her career, who she credits with helping her get to where she is today.
"We all have something we want to learn or get better at. Nobody has it all figured out," she says. "Successful people recognise this and have the acumen to self-assess and seek out support from people who complement their skill set, that they can learn from."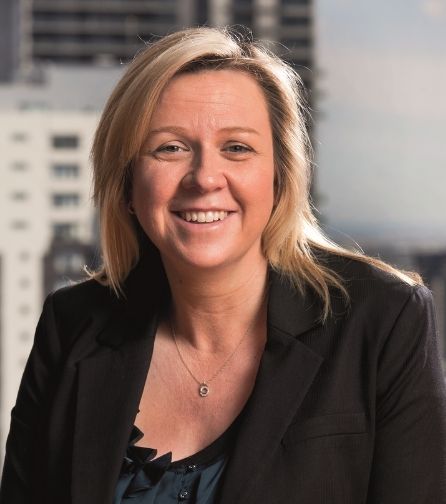 Anne Bastian
Liberty
During the 20 years she has worked at Liberty, Anne Bastian, group manager, culture and community, has grown with the business, from its days as a smaller start-up and as it evolved to today's public listed company.
While many people in finance often say they fell into their role, almost the opposite happened for Bastian. Although she graduated from university with a degree in banking and finance, a "fortunate series of opportunities" led her down the path towards HR.
After graduating, she held roles in HR at ANZ and then at a tech company. Liberty seemed like a great fi t after that, as a finance company that was leveraging technology.
"The company was only a few years old when our worlds collided, but it seemed like the perfect match," she says.
Remembering the early days of her career, Bastian says it was expected that managers would be male, and most opportunities were offered to males. These days, there's greater equality in terms of the number of males and females working in the industry, but statistics show that there are still more men in senior positions, and the pay gap still exists.
"I believe that most of the gender biases still present within the industry are subconscious rather than intentional, which is why it's so important to speak up when you recognise it. I think it's the only way to raise awareness of how easily we can all succumb to unhelpful biases," she says.
In her current role, Bastian is a champion of Liberty's inclusive workplace culture. She says inclusion is a muscle that we all need to activate and continually develop, and fostering success is really about finding a way for all people to work together in a cohesive, respectful and inclusive way.
But she acknowledges that when a company has so many different people working together in the same environment, that doesn't always happen naturally.
"At Liberty, our vision is for inclusion to become part of our everyday culture, rather than a specific area that requires education, awareness and effort on just a few dates of the year," she says. "Until then, it's a privilege and honour to be on a quest for inclusion, and to be involved in creating the culture where all community members are thriving as their authentic selves."
As head of culture and community, Bastian has overseen a range of initiatives at Liberty, including diversity and inclusion training, disability awareness training, and bi-monthly Women in Leadership workshops.
The non-bank has also introduced new KPIs for managers with respect to women having roles throughout the company.
"We know that our team members thrive when they can bring their authentic selves to work, and as a result, so does our business," Bastian says. "Therefore, it's essential that we implement the correct framework to ensure that our community feels safe and supported to do so."