After eight months in his current role, Suncorp's head of broker partnerships is intent on reinforcing the bank's relationship with the broker channel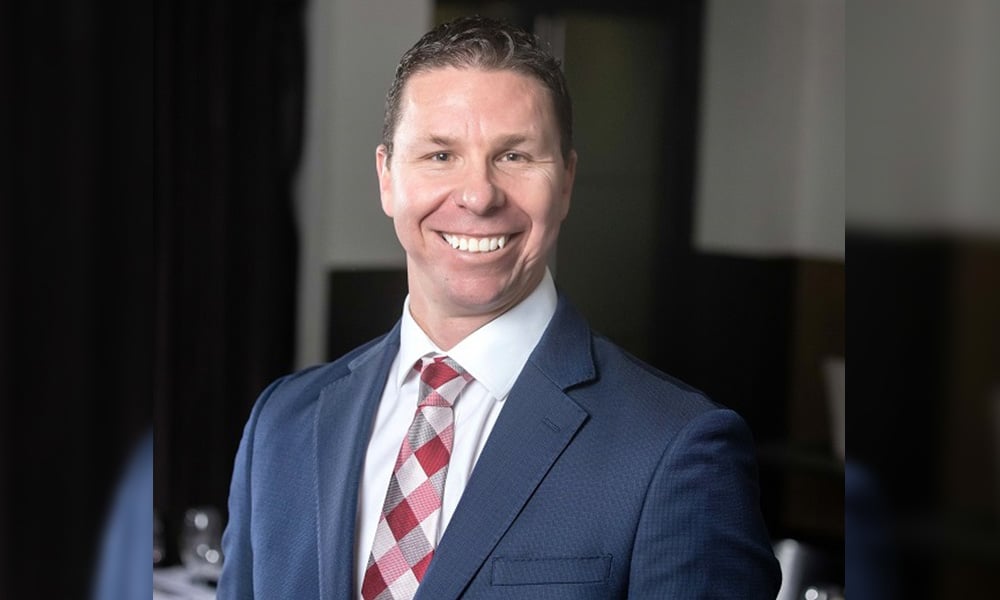 Ever since he wrote his first home loan at the age of 20, Troy Fedder has had an affinity with home lending and retail banking. In the last 15 of his more than 20 years in the finance industry, he has held several executive positions, but his latest is the one that means the most to him.
Since December 2020, Fedder has headed up the broker partnerships business at Suncorp Bank, leading its BDM team, broker support contact team and key projects. He says the best thing for him about this new role is being able to make tangible changes, drive business performance and deliver strong outcomes for the bank's aggregator and broker network and customers.
In particular, Fedder says he is passionate about the important part brokers play in the home lending process.
"We're seeing the industry at its best now, and it's an exciting time to embrace different opportunities and capitalise on the current market," he says.
Fedder adds that the best interests duty is another opportunity to reinforce the tangible value that brokers bring to the home lending process.
"Brokers ensure customers have choices, and that's critical," he says.
"I feel the passion that brokers have for the industry every day, and I love the way brokers, aggregators, industry bodies and lenders have come together over the past few years to improve our industry and customer outcomes. It's quite unique and motivates me even more to deliver better outcomes together."
Achieving stronger customer outcomes together
Sustained activity in the market is providing brokers with new opportunities. Suncorp has seen record volumes of home lending thanks to low interest rates, government stimulus and property market growth.
Encouraging brokers to maintain a "proactive operating rhythm" with customers, Fedder says brokers already provide great ongoing service but should think about what more they can do to build even stronger relationships.
"The pandemic has provided a lot of uncertainty for a lot of customers, so the more support you can give, the better outcomes you and your customers can achieve together," he says.
It's not just the pandemic that has caused uncertainty for some customers, as parts of the country have also been affected by natural disasters. Suncorp introduced relief packages to help those customers affected by events like flooding and hurricanes, as well as a free health and wellbeing assistance program for brokers and their families.
The tumultuous events of the last year gave the bank a clearer understanding of the importance of the broker network. Fedder says that while Suncorp changed its ways of working to support customers, it also leaned on brokers very heavily to help with the volume of enquiries.
"We gained an even deeper appreciation of how valuable the broker network is to our business, and the importance of the skills and expertise they bring to customers," Fedder says.
"We also had to change the way we interact with brokers, transitioning to more virtual interactions particularly, via our BDM network. We understood the need to make further changes to better support our brokers; to listen to their feedback to make changes accordingly.
"Changes included restructuring our team to ensure a focus on our broker relationships and deploying more resources into operations. We've considered key areas where brokers need us to work harder and have a pipeline in play to execute on these improvements."
Investing in process efficiency and broker support
Reflecting on the last nine months in his role at Suncorp, Fedder says the team "have been busy". On joining the bank, he said it was clear that it needed to build a plan to "get match fit, and quickly".
To do this, he and the team worked to deploy more team members into operational and support areas, and Suncorp invested heavily in improving its processes. The bank has also invested in key markets, like Victoria, and Fedder has taken on another team member to help grow the business.
Furthermore, Suncorp is refreshing its broker portal, Fedder says. This will be completed over two phases, with the first phase making it more user-friendly via mobile phone, adding a search function, and introducing more dynamic navigation features so that brokers can access what they need quickly and efficiently.
While Suncorp's turnaround times have moved up from bottom-third to top-third position when compared to those of other banks, Fedder says there is still more to do, and the bank is working on simplifying and improving its SLAs.
Both Fedder and Suncorp CEO Clive van Horen have expressed their commitment to the broker channel, and ensuring there is no conflict between the bank's direct and third party channels.
"It's important for brokers to know that the processes for our broker and direct channels are the same. We do not differentiate between channels to deliberately favour one or the other," Fedder says.
"We're committed to our brokers and consistent policies, and to making it easier for brokers to do business with us."
Even after just a few months in the job, Fedder's passion for the broker industry has meant this role has become somewhat of a career highlight for him.
"I'm really enjoying being part of an organisation that is so pro broker, where the whole organisation wants to see the broker channel and the direct channel succeed, together," he says.
Driven by that goal, one of Fedder's biggest priorities is to continue building Suncorp's relationship with its broker and aggregator partners, and to ultimately deliver better customer outcomes.
Fedder says "consistency is key" to Suncorp's mission to strengthen these relationships, emphasising that he is committed to a consistent policy to make processes easier for brokers and create a faster 'time to yes' mindset.
He knows there is work to do, though, and says the bank is re-establishing trust with the industry.
"Rebuilding this trust means being reliable, consistent and providing innovative solutions. We have been communicating this honestly to our network and will continue to transparently address some of the issues across our broker business," Fedder says.