It is important that mortgage broker businesses have protection in place for claims arising from advice to clients – even if they've ceased operating, as BizCover explains
This article was produced in partnership with BizCover
Priscilla Dickinson of Mortgage Professional Australia sat down with Jane Mason, BizCover's head of product, channels and risk to discuss how mortgage brokers can future-proof their business from risk.
Advice is at the centre of what mortgage brokers do, so it makes sense to protect against the risks arising from that advice.
As an online business insurance specialist, BizCover compares products and prices across different insurers, helping small business owners, including mortgage brokers, get the right cover at competitive pricing.
BizCover acknowledges that most mortgage brokers are proficient at what they do but says even the most qualified and experienced professionals aren't immune to the occasional error or misinterpretation.
As there's potential for a client to make a claim for real or even alleged losses resulting from that advice, this poses a significant risk to a business.
Although it can be tempting to skimp on business insurance, BizCover head of product, channels and risk Jane Mason (pictured above) says if a claim is made against a business, the risk of not having enough cover could be "catastrophic".
"Even if a mortgage professional is found not to be negligent, the defence costs alone could be enough to cause severe financial stress or even send you out of business," Mason says.
So how can business owners future-proof their business – even if the brokerage is no longer in operation? BizCover suggests the following three steps.
1. Understand how Professional Indemnity cover works
Professional indemnity cover protects business owners from situations arising from actual or alleged negligence from the delivery of a broker's professional advice.
The MFAA requires brokers to hold at least $2m of professional indemnity cover for any one claim (and $2m in the aggregate) and at least 12 months of run-off cover, as condition of membership. Similarly, the FBAA requires at least $2m of professional indemnity cover, and seven years' run-off cover.
Mortgage brokers need to be aware that professional indemnity cover is written on a "claims-made" basis. This requires a professional indemnity policy to be active when a claim is made.
"Even if you've stopped running your brokerage for several years, a claim could still be made against you in the present day, and you may still be liable," Mason says.
Reducing or cancelling a policy to "save a few dollars" may be tempting, but this approach doesn't contemplate future loss resulting from advice that's given today.
"A claim could occur months or even years after the advice or service has been provided and if you don't have an active policy at the time the claim is made you will not be covered," says Mason.
"For mortgage professionals, ensuring you have adequate professional indemnity cover is especially important."
2. Consider run-off cover if exiting the business
For business owners wanting to exit the business, run-off insurance provides protection beyond the last date of trading, ensuring cover remains in place in the event of a claim.
It is important to consider the risks and likelihood of the risk occurring, to determine how long to keep run-off cover in place.
Run-off cover should be purchased before a professional indemnity policy is cancelled, through the insurance provider.
3. Undertake regular insurance health checks
Just as mortgage brokers provide home loan health checks for clients, it is recommended that business owners undertake regular insurance health checks within their business.
As staffing levels, client volumes and other circumstances change, undertaking regular reviews ensures that cover reflects the current level of risk to the business.
When undertaking an insurance health check, business owners need to consider whether their insurance reflects their current workforce, and whether the risk to the business itself has changed.
As small businesses regularly encounter change, business owners may find staff levels have shrunk since the policy was last reviewed, or conversely, their staff levels have increased, in which case more cover may be required.
For businesses operating out of an office or commercial premises, stock, equipment, and contents are all important facets of ongoing operations. Business owners need to consider whether they have made any changes to their business premises, or whether there is increased risk externally, which may require an update to their business insurance policy.
Mason says business insurance should always reflect the current risks a business faces.
"With so much changing in the broker environment, your business could change too and with it the risks it faces. Peace of mind is the benefit you get from reviewing your cover, as you can be sure that you are adequately covered in the event of a claim," she says.
Having enough cover in place provides an important backstop for broker businesses, adding an extra layer of protection from future claims.
"Unfortunately, no one is immune from mistakes – and when a mistake occurs, it's often the insurance policy that can keep a company in business. Having the right tools in place now is crucial to preventing issues in the future," Mason says.
For brokers looking for new cover, or want to check if they have the right cover in place or compare the rates they're paying, BizCover can help.
BizCover has insurance options available to meet the requirements of the MFAA, and for credit licensees not regulated by APRA.
BizCover is an online service that aims to simplify the process of comparing and buying business insurance. With a focus on cost, BizCover reduces the hassle of getting insured for time-poor and cost-conscious small business owners. Backed by an experienced claims team BizCover manages the claims process, providing updates to businesses that need to make a claim. More information is available here.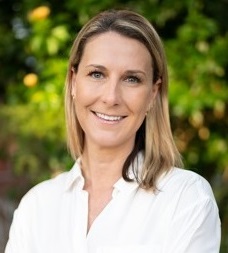 Jane Mason has two decades of experience in business insurance and leads a diverse range of product portfolios from public liability to professional indemnity. Her commercial insight and knowledge of the Australian business insurance landscape has enabled her to become a leading expert in her field.
*This information is a general guide only and does not take into account your objectives, financial situation or needs. As with any insurance, cover will be subject to the terms, conditions and exclusions contained in the policy wording. © 2022 BizCover Pty Limited, all rights reserved.
ABN 68 127 707 975; AFSL 501769