Strengthening diversity is a cornerstone of ANZ's company values – and its latest initiatives to support women in broking and the LGBTQI+ community are creating a ripple effect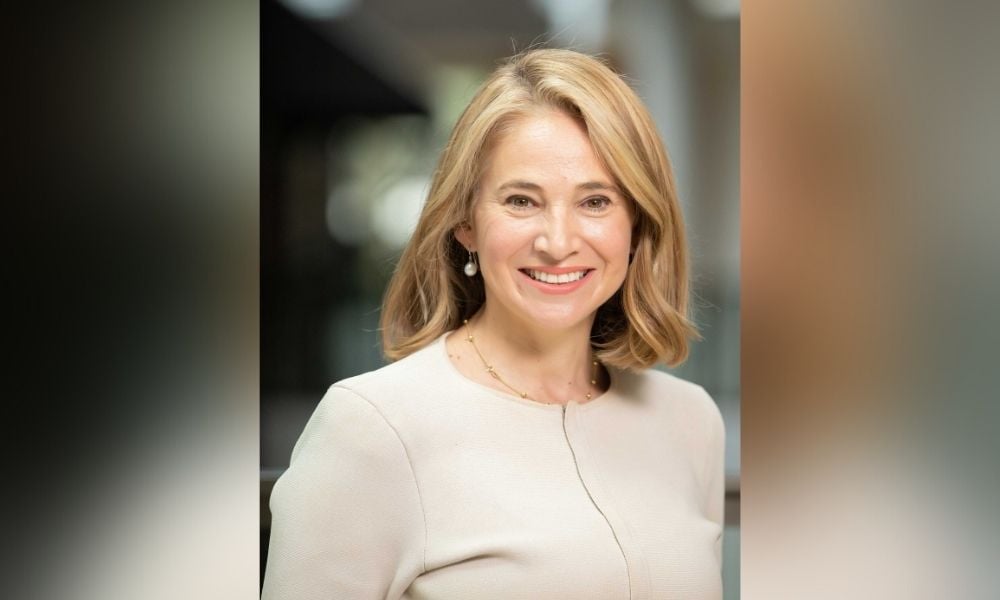 When ANZ says it believes in diversity, it puts its money where its mouth is. Building a culture of respect for all people is a key part of the major bank's organisational values, and it's been involved in a number of initiatives to support positive change.
The bank has been recognised as a leading employer for LGBTQI+ inclusion, and the ANZ Doyenne Program is making important strides to grow awareness and progress in terms of female representation in broking.
The program was set up in 2018, and Simone Tilley, ANZ's general manager of retail, was instrumental to its creation. Tilley is the only female broking head at one of the big four banks and is responsible for about 60% of ANZ's Australian mortgage flows.
"I began my journey in agribusiness lending money to farmers," says Tilley, who's been in the finance industry for 25 years – 11 of them at ANZ.
Tilley's mother was a significant role model. "She was the first woman in Australia to start her own label adhesive flexographic business. I learnt a lot at an early age from the courage and determination she exhibited."
Promoting women at leadership levels
Tilley is passionate about greater female representation in finance, particularly at senior levels. "For ANZ, it's more than just an issue of gender equality – it's about accessing the talent, markets and economic opportunities that gender equality brings," she says. "It makes sense for our workforce to reflect the communities we serve."
Tilley points to Oliver Wyman's 2020 Women in Financial Services report, which shows that Australia's major financial services companies have the second-highest representation of women on executive committees in the world. However, globally, just 20% of women are on executive committees and 23% are on boards.
And the MFAA's latest Opportunities for Women report shows that the number of female brokers in Australia continues to fall – down 604 in March 2020 compared to April 2017.
Tilley says the report identifies what women regard as the top three barriers to entering the finance industry: unconscious biases, a culture that is not inclusive of women, and a lack of development and progression.
Creating and investing in programs that support women in their careers is essential to retaining female brokers, Tilley says.
When she took up her role as ANZ's head of retail broker five years ago, there were "virtually no women" featured in industry magazines. This prompted Tilley to address the gap by setting up the Doyenne Program, providing support, tools and encouragement to women already running established and respected businesses.
New doyennes (female brokers) are recruited each year and take part in a series of learning events to build skills based on developing their profile, raising visibility and networking.
"I'm proud to say it has delivered incremental change, including improved balance in broker media," says Tilley.
The program is run in partnership with Notable Media journalist Amanda Gome, former CEO of Crikey and publisher of BRW magazine and SmartInvestor. The program's goals include:
creating a strong pipeline of female role models to drive a more balanced representation of female voices in the mortgage industry
providing female leaders with the skills to build a digital profile and influential network in a social world and to amplify and support leaders and colleagues
positioning female leaders as thought leaders and experts
connecting female mortgage leaders and brokers with each other and ANZ executives
developing female influencers in the finance industry who are a go-to point for journalists
Tilley says there is substantial research on the benefits of diversity.
"It can improve business outcomes, increase profitability and strengthen governance, problem-solving and decision-making processes by fostering a culture of innovation, creativity and curiosity. Research has shown that organisations that invest in diversity outperform organisations that do not."
Inclusion for Pride communities
For ANZ, this means not just pushing for greater female representation but also supporting the LGBTQI+ community.
ANZ has had an LGBTQI+ network, ANZ Pride, available to employees since 2007, and has been recognised as a leading employer for LGBTQI+ inclusion. The network aims to be a voice, contact point and support mechanism for LGBTQI+ staff and their allies, as well as to increase diversity, inclusion and respect through active engagement of its people.
The company is a principal partner of Sydney Gay and Lesbian Mardi Gras, which it has participated in since 2007. And this March, ANZ announced it was partnering with QLife, which provides peer support and counselling for the LGBTQI community – donating $100,000 to help fund its work.
The social effects of the pandemic were particularly challenging for LGBTQI+ Australians in rural and remote communities, where QLife experienced a 78% increase in calls made to the service year-on-year.
Mark Hand, ANZ group executive, Australia retail and commercial banking, says: "We are really pleased to support QLife so they can continue to provide this essential service to our LGBTQI+ communities. Organisations such as QLife are making a real difference when it comes to bridging the gap between isolation and connection."
ANZ's donation will provide an additional 2,250 hours of anonymous and free telephone and web counselling and support for thousands of LGBTQI+ community members throughout 2021.
To celebrate the way the LGBTQI+ community has come together in the face of a challenging 12 months, ANZ has created a short film. Starring members of the LGBTQI+ community, including ANZ employees, the music video highlights the emotions many people in the community experience.