Mortgage Choice's David Zammit says the move will give "phenomenal size and scale"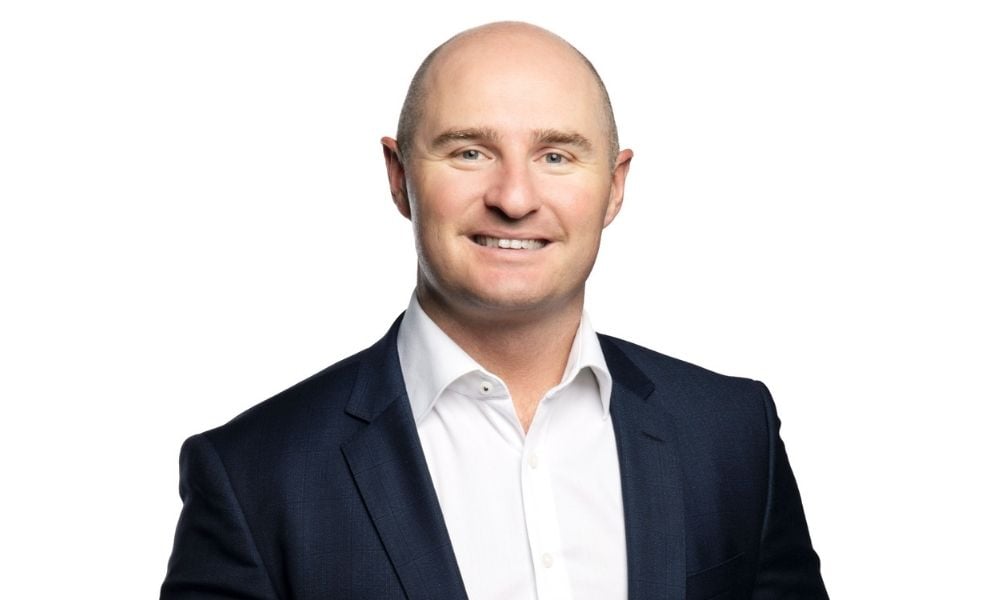 This article was produced in partnership with Mortgage Choice.
Kate McIntyre of Mortgage Professional Australia spoke with David Zammit, REA Group Director – National Sales, Broker, about his role in transitioning Smartline and Mortgage Choice into one brand.
MPA: You became REA Group Director – National Sales, Broker in August following REA's acquisition of Mortgage Choice. What does this role involve and how does it differ from your previous position of General Manager, Broker and Wealth Management Distribution for Mortgage Choice?
David Zammit: "The main difference is the size and scale of the operation. We've got close to 1,000 brokers across the country and almost 750 businesses. Now that we've got more than one brand, the level of complexity in the role is also different. It involves managing two brands and working through integrating those teams together; really leveraging the successes we've had under Smartline and Mortgage Choice and looking at how we can be a much stronger group moving forward.
"Simply put, my role is designed to help empower and inspire the network to be able to get to where they want to be. If that's writing more loans, fantastic. If that's setting themselves and their business up for success, that's what the role entails. There are a lot of things that sit underneath this, but effectively it's making sure we've got the right infrastructure in place to support the franchise owners to grow and thrive.
"This includes having the right learning and development programs, the right technology that's going to enable brokers to be successful, helping them understand different sales and marketing skills, helping them understand how to write credit and helping them understand how to run a business. The role is really designed to make sure REA Group, through Mortgage Choice and Smartline, is there to support the network in any way it can.
MPA: REA Group recently announced it was planning to operate Smartline and Mortgage Choice under the Mortgage Choice brand. What are you most excited about regarding the integration?
David Zammit: "What is most exciting is that success breeds success, and the more success we have in the group, the faster the group starts to evolve. The market is the best we've ever experienced in terms of the number of clients that need our help, so bringing together the successes of both Smartline and Mortgage Choice into one larger group is going to give us phenomenal size and scale.
"If you then partner that with the fact that realestate.com.au is the one of the most trafficked Australian websites, with around 13 million people visiting it every month, there's an enormous amount of opportunity that exists between leveraging REA, Smartline and Mortgage Choice all together as one. I don't think there is really another player in the market that has got that level of opportunity."
MPA: What does your day to day look like now that the transition is under way?
David Zammit: "There are probably no two days that are the same. At the moment, it's around catching up with franchise owners, brokers and admin staff across the country through Zoom in order to understand what's working and what's not so we can continually evolve the business to meet their needs. We're here to make sure they are successful, so we spend half our time getting out there and understanding what we could be doing better to help the network achieve its goals faster. The other half is spent building that. That includes working with the technology team to ensure we are evolving and remain best in class or working with other third-party providers like our lenders to figure out how we can best support the network to look after more clients."
MPA: What challenges lie ahead for broker groups as the industry undergoes a period of transition?
David Zammit: "The challenges are actually exciting. The biggest challenge is, with interest rates pretty much at zero and market conditions favourable for lending, it means that the number of clients across the country that need our help is the largest ever – and that will continue to grow at scale. We know that every single month more and more of those clients are using a broker rather than a bank directly, and so the challenge that we're going to face is making sure we've got enough properly trained people in broking to look after all of those clients.
"There are a lot of industries that have been absolutely annihilated by COVID and what we're finding is that there are a lot of highly skilled people with amazing client service skills in other industries that are now looking at coming across to Smartline and Mortgage Choice.
"That level of training and support at scale is going to be the biggest challenge and I think that's what really differentiates Smartline and Mortgage Choice - our ability to train and uplift at scale and help people hit the ground running when they come into the industry."
MPA: What is your vision for the future of mortgage broking as we move past the pandemic?
David Zammit: "As we go 5-10 years into the future, the vast majority of home loans will be facilitated through a mortgage broker. The industry is still quite young – it's less than 30 years old. For us it's around making sure that as the industry evolves over the course of the next 5-10 years, we can meet clients' needs. The more we can make sure we are operationally efficient and providing an amazing client experience, the more the industry will thrive. This involves making sure there's the right technology in place to do that, there are the right controls in place so that the regulators are happy with the way we are looking after clients, and making sure that brokers and franchise owners have strong operations so their businesses are profitable and continue to grow at scale.
"There are some amazing times ahead. The market is growing at the largest rate that it ever has, and it doesn't look like that's going to subside any time soon. It's definitely an exciting time for broking."
David Zammit provides strategy, leadership, coaching and execution to ensure that the Mortgage Choice network performs and grows.
David joined Mortgage Choice in June 2020 after more than 20 years in financial services, most recently at Citi. He has held various roles in financial services in banking and wealth management. These roles have seen him work in small boutique firms as well as large global corporations.