Top broker Paul Wright to move into mentorship role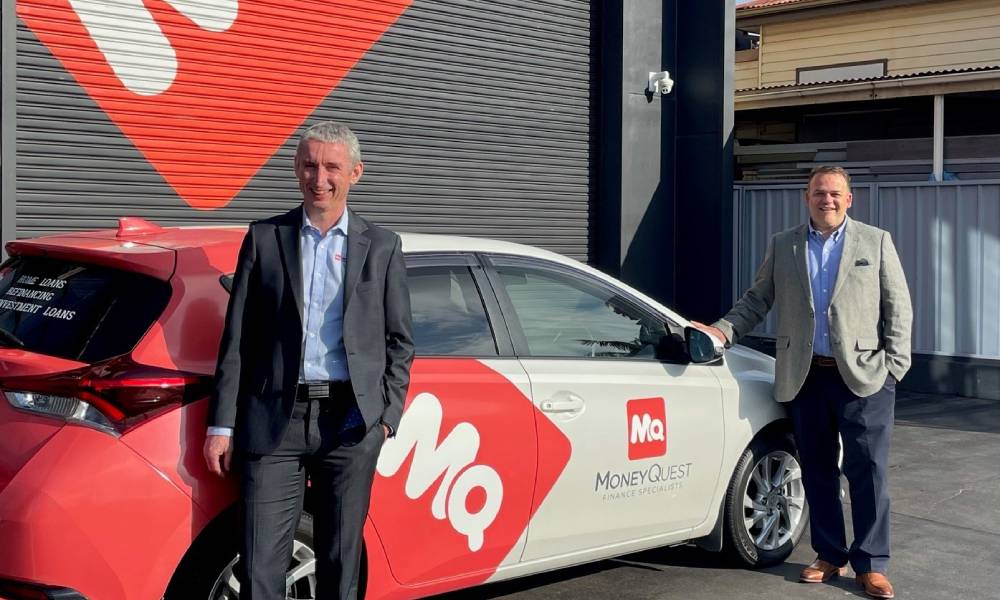 Mortgage brokerage MoneyQuest's largest franchise has been sold to an outgoing Liberty Network Services broker.
Three-time MoneyQuest Broker of the Year Paul Wright has sold his MoneyQuest Wollongong franchise to Dino Di Donato, Liberty Network Services' highest achiever in 2020 and 2021, MoneyQuest announced in a news release.
Wright was named MoneyQuest's Broker of the Year in 2018, 2019 and 2020. He reached $1 billion in paid settlements in August of this year. Di Donato received Liberty Network Services' "Highest Settlement Achiever" award in 2020 and 2021, and was named the group's "Rookie of the Year" in 2016. He received the group's Customer Service Award in 2018 and was named its Advocate of the Year in 2019.
Di Donato said that he had initially intended to purchase a loan book to maintain the growth of his business. However, he said his plans changed when the opportunity to purchase MoneyQuest Wollongong arose.
"I enjoyed my time at Liberty," Di Donato said. "They helped to kick-start my career and provided me with the support and guidance I needed to get my business going, which I'll always be grateful for. But when I looked at Paul's business and learned more about MoneyQuest, I thought, 'I don't care if I have to throw in everything but the kitchen sink – I'm doing this.'"
Di Donato said he looked forward to becoming a member of the MoneyQuest network.
"I have been very impressed with MoneyQuest so far," he said. "I wanted to stay with a boutique group that provides high-quality, ongoing support, and focuses on building sustainable businesses, and that is MoneyQuest to a tee. They have an experienced head-office team in Melbourne that I can lean on and learn from, and I'll certainly benefit from their Customer Journeys fintech platform, as it will allow me to focus on generating new business. It all feels really good."
Di Donato said that he plans to expand his team, grow the business further – especially in the commercial space – and service the Illawarra region from two office locations.
"For me it was really about growth," he said. "I came to a point where I had grown my business organically as much as I could, and it was time to make the next move, set myself up, and expand my team. I'll run the business out of two locations. I have an office in Windang which I'll rebrand as MoneyQuest and open by appointment only, and I'll also work from Paul's facility in Wollongong. Paul is well-known in our local area and has built a very strong business, and I am excited to maintain the incredible work he has been doing in the residential space. But I also saw a great deal of growth potential in his book, especially on the commercial side of things, and that's what I'm most excited about."
Read more: Paul Wright of MoneyQuest reflects on his career
Wright said that after nearly 20 years of mortgage broking, he plans to take a break before moving into a new role in the industry.
"I reached a stage where I realised that I needed to get out there and do something a little bit different, from a personal and professional development point of view," Wright said. "Being 47, I'm not ready for retirement, and the reality is there is still more I want to contribute to this industry. I've learnt a lot over the course of my career, so after I have enjoyed a few months off, I am excited about moving into an area that I think has a lot of opportunity, which is helping other brokers with growing their businesses."
Wright will begin a mentoring role with MoneyQuest next year, the company said.
"I genuinely enjoy assisting and educating others, so I'm looking forward to sharing my knowledge with the MoneyQuest network in a more official capacity," he said. "I'm excited to share the systems, processes, and little tweaks here and there that worked for our business, which will hopefully propel MoneyQuest franchisees – both in the larger cities and in regional areas – to where they want to go. I'd also love to help improve the average dollar value of settlements that each broker writes and see MoneyQuest lead the market in terms of settlements per broker."
"Paul's contribution to the people of Wollongong and the broader mortgage broking community over the past 20 years has been enormous," said Michael Russell, MoneyQuest Australia managing director. "He's been an incredible mortgage broker who has always cared greatly for his customers and staff. In recent times, his monthly submissions have exceeded $20 million, and this augurs well for Dino in 2022. We are thrilled that Paul is going to remain a valued part of the MoneyQuest family as he steps into his new mentoring role. We have no doubt that our franchise owners will benefit immensely from his wisdom and experience."
Russell also praised Di Donato.
"Dino is a seriously impressive broker who has achieved a great deal in a short period of time," he said. "We couldn't be happier to be welcoming such a talented and highly regarded finance professional to our group. MoneyQuest Wollongong is in great hands."