Reflecting on 20 years of partnering with brokers, nMB's managing director talks to MPA about how the business came about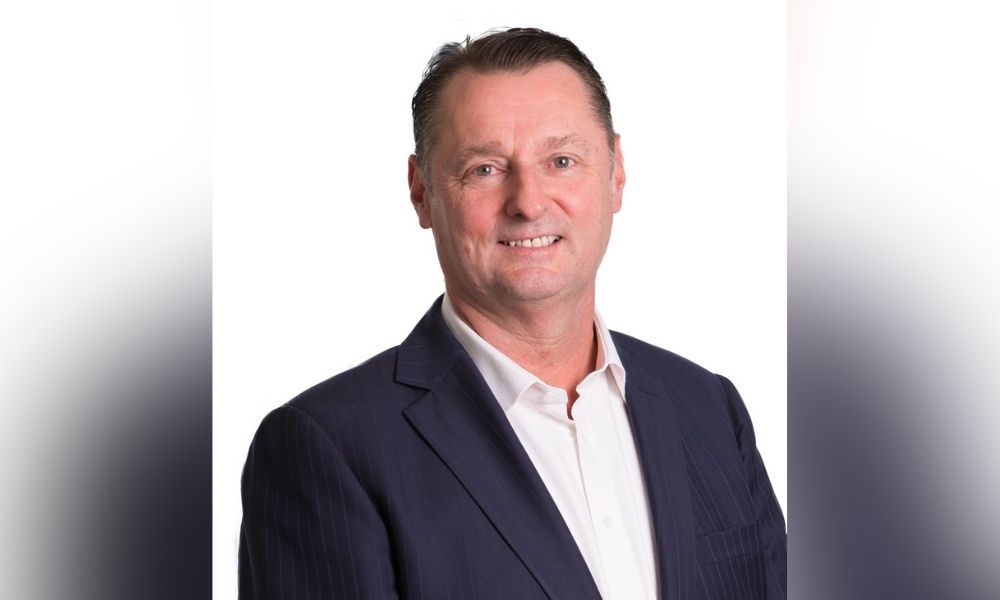 Two decades on from its launch, National Mortgage Brokers is celebrating not just its 20th anniversary but a record settlement year and reaching a $20bn loan book milestone.
Reflecting on the company's journey to date, managing director Gerald Foley says nMB's focus has always been on creating an aggregator that brokers could "pick and stick" with.
It was an unexpected turn of events that led to the launch of nMB. Foley had originally helped set up the mortgage broking arm of a stockbroking company, but when the business was bought by another company, which decided not to continue with the same financial strategy, Foley and his colleagues Kon Avramidis and Sal Cinque made the decision to buy out the broking arm. They relaunched the business as nMB on 1 September 2001.
"Even though the origins of nMB were largely brought about through the decisions made by others, once we decided to launch, it was all focus on building an aggregator model where brokers would 'pick and stick' with us," Foley explains.
"We have always aimed to treat our brokers as partners, and the relationships formed over the journey have evidenced this approach."
Learnings from a career in finance
Looking back at the people and experiences that have influenced him over the years, Foley says it's difficult to just list a few. His first boss in banking was an "old-style banker": focused, disciplined, and he knew everything about his customers. He understood the value of keeping in touch with customers, of networking and "a good lunch".
"All lessons I feel I've taken on well since!" Foley says.
However, it isn't just industry experience that can have an impact, he says, explaining that he has learnt a lot from the way other business infrastructure functions.
One example that has stayed with him involves his youngest daughter. Being very ill when she was young, she spent a lot of time at the Royal Children's Hospital in Melbourne, with Foley by her side.
"Spending this time watching the hospital teams go about their various duties and seeing the care and importance each person placed on their respective roles was a great lesson," he says.
"There is no room for a weak link. In a hospital environment, the outcomes can result in greater illness, or worse. In business, weak links create unnecessary disruptions, or poor customer experience, which can cause long-term harm."
The aggregator was acquired by Aussie Home Loans in 2012 and then later by Liberty in 2017 – it has benefited from industry greats like Aussie's James Symond and Liberty's James Boyle driving its growth.
But it's the broker network that has continued to have the biggest influence on the business as it has developed over the past 20 years.
"Influence comes from so many places – mostly our broker network. We remain engaged, and our brokers drive us to look for ways to provide new and improved support mechanisms," Foley says.
Supporting broker businesses
Over the years, nMB has developed its 5 P's, Foley says, which have enabled the aggregator to work with brokers through various stages of their business journey: planning, premises, people, partners and process.
"We love to work with brokers looking to go on the broker-to-broker-business journey. Across our team we have a broad range of experience, and we are able and available to work with our brokers in a bespoke fashion."
A lot has changed since the early days; in fact, Foley says "the one constant has been change".
The industry has seen its biggest evolution with the development of technology platforms, as well as the much larger numbers of borrowers now turning to brokers for help in searching for a home loan as they fi nd them-selves short of time and/or information.
Over the last 18 months COVID-19 has also thrown up unprecedented challenges. nMB's initial focus was on providing tools to help brokers manage their customer engagement, and on checking in with brokers where they could.
With the support of its parent company Liberty Financial, nMB also launched a Broker Wellness Support program that its brokers and their teams could access. Information and services included links to various support providers, such as R U OK?, as well as free access to a confidential and professional counselling service, which offered short-term support.
"We will never know – and don't want or need to – but I feel from the broker response since we launched this service, it has been accessed and helpful in dealing with current challenges," Foley says.
He was also pleased to see the banks updating their policies to allow for the shift to online, but not long after the onset of the pandemic the industry saw "the new world of COVID" present a different set of challenges for brokers.

"Many customers were experiencing very real hardship and needed support like never before," he says.
"Brokers, who usually spend most of their time working around and creating good outcomes, now needed to deal with customers in distress due to a mix of illness, job and other family pressures."
Moving forward from its milestone anniversary, Foley says nMB will continue to focus on its growth strategies and introducing new tech platforms.
The aggregator will also work with business owners as they build their businesses and look at opportunities to merge, acquire or even transition.
It's really important to establish good partnerships not only with your aggregator but with other people who can support you, he adds.
"Make sure to surround yourself with people who will be there with the experience, tools and drive to support you," Foley says.
"This can be a mix of your business partners, aggregator, outside influencers and like-minded people within your broader business group. There is so much experience people have gained and are willing to share with you. Just ask!"