Digital tools are helping to streamline the home loan process, and brokers who are not embracing technology face being left out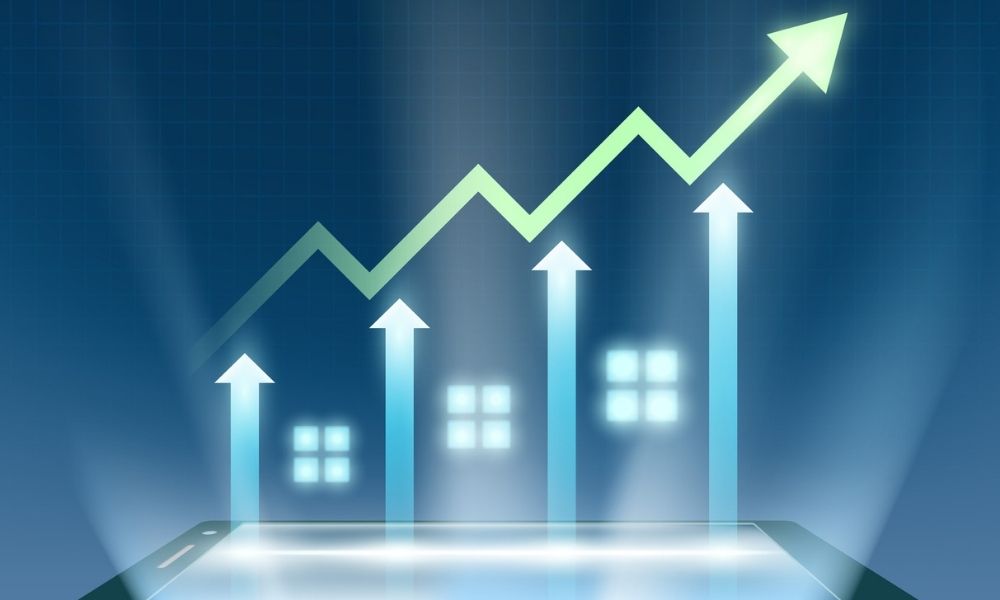 Technology was always going to be ever-present in the world of work, but no one was prepared for the sudden and enforced transition to a mostly digital environment that COVID-19 brought about.
Not only were video calls a tool for friends and family to keep in touch, but business meetings and doctors' appointments had to become virtual too.
Arguably one of the industries most impacted by the move was the mortgage and finance sector. With personal information being shared and legal documents to sign, it was a steep adjustment to going digital.
The industry proved itself agile, though, in being able to swiftly adopt new digital methods to ensure customer needs were met throughout the pandemic, says Blake Buchanan, head of aggregation at Specialist Finance Group.
"Especially with heightened volumes, technology has not only been the linchpin for the industry's progression but has helped propel it to new heights," he says.
The aggregator itself had made sure that all the tools a full-time professional broker would need were integrated into its SFGConnect system for a smooth, one-stop-shop experience. Allowing for digital signatures, customer portals, credit bureaus, document collection, verification of identity, video conferencing, compliance tools and more, the system was ready to support brokers going digital.
Even as restrictions ease, Buchanan says it's vital that brokers are able to access these tools to ensure they are at the top of their servicing game and maximising efficiencies.
"If you do not have some of these available through your CRM now, you should be looking to see what tech is out there and thinking about how you will integrate it into your business," he says.
"We've entered an age of digital efficiency that will only accelerate as time moves forward, so you need to be involved now.

"In the course of the last 24 months, I have seen brokers write double previous volumes without working additional hours, by improving their processes and workflows and maximising digital efficiencies. I fear that brokers who do not presently or are not now looking at investing in their processes may be left behind."
Simply having the technology is not enough, however. Feedback from various broker surveys has shown that technology can in fact make things more complicated.
Buchanan says it can depend on the lender. Many lenders that have become technologically driven have seen blown-out SLAs and additional reworks.
While digital lenders and neobanks have achieved improved turnaround times, he says this can come at the cost of stricter policy parameters. However, the larger banks that cater for broader policies and individual assessments have fewer digital tools, meaning turnaround times are lengthened as files are being passed from team to team for approval.

"There needs to be a balance between tech and people, and historically, sometimes there has been too much trust placed in tech," Buchanan says.
"As time marches forward, we're seeing lenders release more enhancements for more harmony between digital assessment and human review that will speed up and more accurately assess applications."
Technology isn't going anywhere. The balance between technology and human will need to continue into the future, and not just in banking but in the broking process itself.
One of the areas in which Buchanan can see technology improving the process for brokers is in getting approval of blue-ribbon finance applications, which currently go into the same queue as more complex deals.
"Why can't these files have a different lane, knowing that the likely outcome is approval? Well, they can, and they should," he says.
"We're already seeing steps towards this in other areas of our lives, with an example being government apps that link all of your data in one spot, such as Medicare, ATO portals, registrations, and more. You don't have to stretch your imagination too far to see this as being the way forward for financial transactions in the near future."
Building technology from the ground up
Technology is also having an impact beyond making loan applications simpler and faster. AFG's chief operating officer, John Sanger, says a "surprising change" has been the significant shift that has resulted in technology playing a key role in brokers' upskilling and professional development.
Online learning management systems and the increase in remote learning have "wholly turned the learning and development field on its head", Sanger says.
In its transition to working virtually, the aggregator has doubled its learning and development team and adapted its learning and development program. Brokers can now choose to attend webinars live or on demand, and the program automatically records and stores CPD points.
"We're seeing record numbers of brokers branching out into our broad-based course library, which is now over 900 courses strong, to learn about business management, leadership, cybersecurity and a range of content that previously sat outside the traditional aggregation technology offering as we strive to help our brokers build their futures," Sanger says.
The aggregator offers an extensive technological solution that extends beyond one single platform and across all areas of a broker's business. Along with its learning and development program, Suite360 provides solutions for lodgements, CRM, analytics, calculators, deal-tracking, marketing and more.
"We approach our technology by looking at the jobs our brokers need to get done and then building our technology from the ground up to perform those tasks in the best way possible," Sanger says.
AFG's latest offering is 'CRM', which has been built from the ground up to change how its brokers work.
Sanger says the group built CRM to allow brokers to get more done in less time, with collaboration tools built into the system, along with pipeline management and efficiency features, from improved deal mapping and direct document pass through to ApplyOnline and digital signatures for document collection.
Understanding the need for compliance support, it also focused on easing the burden on brokers by building compliance reasoning into its technology. At the right moment in the application, the technology prompts brokers to automatically capture customer details and enhance the way products are selected to ensure brokers meet their clients' needs and objectives.
AFG is also ensuring its technological offering is making things simpler for brokers within their businesses – for instance, by supporting their marketing efforts. An area that can often create extra work and complexity for brokers is now being automated by digital tools.
"At its best, technology simplifies our jobs to be done, but at its worst, technology overwhelms with unnecessary choices, steps and decisions," Sanger says.
"We believe in designing our technology so it's simple to use or even automated like our SMART marketing platform.
"We automate the whole process and have a team of expert marketers working behind the scenes to take the complexity out of those decisions. The result is a fully automated marketing platform that drives leads and referrals, year-round campaign activity to manage the customer and contact cycle, and a perpetually updated website."
With technology continually evolving, there are many tools on the market that offer consumers the ability to find their own home loan quickly. So, is there still a place for the broker?
Sanger believes technology will serve to enhance the broker experience, rather than replace it.
"At its heart, customers rely on brokers as trusted advisers through all stages of the mortgage process," he says.
"Any technology that makes the process more efficient or effective will serve to support the value of brokers in the eyes of their customers."
Tech and data speeding up approvals
Technology provider NextGen.Net's chief customer officer, Tony Carn, agrees that the broker experience won't be replaced, and says it's about using technology to empower the broker.
In fact – touching on a point Buchanan made – he says some digital lenders that promise fast direct-to-lender turnaround times have a very narrow focus in terms of the loans they offer. Carn says the size of the market that does not fit into those loans is growing, and the "human intervention" and "helping hand" that brokers can provide is critical, particularly alongside the best interests duty.

"The responsibility that a broker has under the best interests duty to provide an impartial service and give advice on what's the right path to take and how to do it, it's the fundamental reason why brokers are writing 60% of volume," Carn says.
"That is such a strong value proposition, and on an ongoing basis too. Once the honeymoon's over, who's going to be there to help you? That's where I think brokers are adding a lot of value. And just embracing the evolution of technology along the way will make people's lives a lot easier."
He calls out advancements like open banking, which will enable brokers to provide a "seamless and streamlined" process.
Carn says that as part of a recent upgrade to ApplyOnline, NextGen.Net has implemented comprehensive credit reporting, which allows the broker to receive the report digitally into the application. It is also evolving its document verification services to include a fully featured VOI solution called NextGen-ID, providing the opportunity for an industry standard in remote ID verification rather than having differing ID solutions across the market.
"We're looking to equip brokers, because as long as they have the tools there and they use them, they will always be at the centre of the lending ecosystem," Carn says.
Processing around 98% of all mortgage applications, NextGen.Net has access to an incredible amount of data. It can track conversion rates, the balance of lending in different categories, how lenders compare to others in the market, the time taken to approve a loan, and the time taken for more information requests.
Its benchmarking reports not only show lender turnaround times, but brokers can specifically drill down into a lender's approval times for first home buyers in the 85–90% LVR band in NSW, for example.
"Turnaround times are a shared challenge for everybody – applicants, brokers and lenders," says Carn, pointing to three key drivers that affect SLAs: the quality of the loan application, the credit process and policy of the lender, and the lender's platform and how integrated with other services it is.
NextGen.Net has found that more information requests add around 35% to overall processing times. But with lenders using the tools through ApplyOnline, they are able to limit the number of requests going out.
In September 2021, NextGen.Net's benchmark reporting saw the proportion of straight-through loans grow to around 12% of loans, from 5% in March..
Carn says it's important to remember that the applicant is the one ultimately affected by slower processing times resulting from more information requests, rather than focusing on blaming either the lender or the broker.
"It's a shared problem across the industry to address that and how they can get it done better," he says.
"We're seeing much better quality at the point of sale, and I hasten to add, it's not that brokers weren't submitting quality in the past, but often there weren't good tools to ensure it. I think e-signatures, document verification and better lendesr-streaming are all things that are contributing really, really well."
Tech critical to brokers' success
Another technology that can save brokers time is Quickli's servicing calculations tool. Offering a solution to "a problem that has been around since the dawn of the industry", Quickli combines all lenders' calculators into one interface.
Founder Eric Dill says it has traditionally been a painstaking process to figure out which lender is willing to lend to a customer, and suggests brokers should simply find their favourite calculator and stick with it.
With Quickli, brokers can prequalify a customer earlier in the journey and then get an accurate indication of where the deal does or does not fi t across more than 20 lenders.

"It sounds too good to be true, we know that, but it has become the new 'go to' calculator for so many brokers despite being only a few months old," Dill says.
"It saves a tremendous amount of time, reduces error, and delivers better results to consumers by comparing serviceability across a wider panel of lenders in mere minutes."
The interface also includes a practical BID application, enabling the broker to demonstrate that they have reasonably checked lenders and have a legitimate record of why many of those lenders were or were not a good fit for their client.
Dill says the implementation and regular use of technology has been the foundation of any efficient and successful brokerage. As a broker himself, he knows how important it's been to adapt to the right technology, particularly over the last 18 months.
"I couldn't imagine running a business these days without Zoom or online document collection platforms or electronic signatures, etc. This type of tech has allowed many brokers to flourish," he says.
"It's been a true blessing to be in an industry that is thriving while so many other industries have been hit hard. It's important we don't take it for granted, and it's important we continue to capitalise on it while we can. Getting the right tech in the door while the going is good will be critical to the ongoing success of many brokers."
Believing that the future of mortgage broking will be paved by businesses that know how to combine excellent brokers with excellent technology, Dill says technology is pointless without a broker behind it.
"Brokers are not being replaced by tech any time soon," he says.
"I don't see the industry flourishing with one but not the other. The majority of consumers will always prefer the human element – even the millennials."
Dill assures brokers who are still apprehensive or cautious about incorporating technology that they don't need to do a complete overhaul all at once. Introduce one thing at a time, he says. Just make sure you give it a solid go – and don't be afraid to invest a bit of money in getting the right technology on board.
"I'm one of those brokers that struggles to prioritise getting new tech and new systems in place, especially when I already feel under the pump," he says.
"But it's when we're busy that we need the good tech tools the most. Force yourself to carve out time for the tech that you think will save you the most time."