Zendesk Sell provides everything your mortgage team needs in a single centralized space. Here is everything you need to know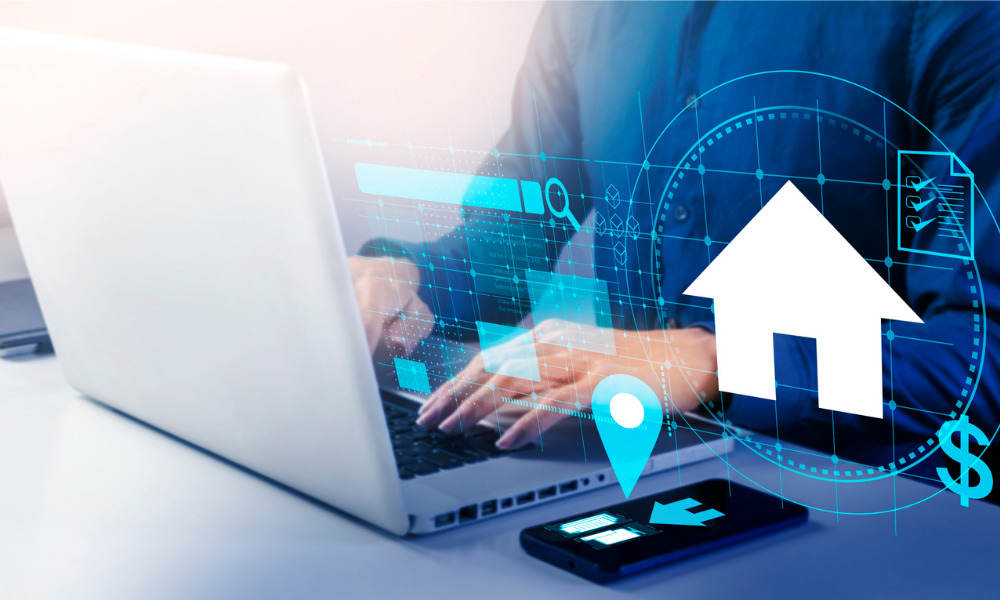 Reaching your revenue target while delivering a top-tier client experience can be challenging for any mortgage company. Zendesk Sell is designed to make it easy.
This modern sales CRM helps accelerate revenue. It's intuitive to use, providing access to productivity tools, advanced analytics, and a full customer view, from sales to service. In other words, Zendesk Sell provides everything your mortgage team needs in a single centralized space.
But what is Zendesk Sell? What are its key features? And how much will it cost you? In this Zendesk Sell review, we will answer these questions and more.
Here is everything you need to know about Zendesk Sell.
Formerly called Base CRM, Zendesk Sell is a web and mobile-based customer relationship management (CRM) application that enables B2B and B2C sales professionals to track leads, manage sales, and engage with customers around the globe. Ideal for those in the mortgage space, Zendesk Sell's system features a stand-alone sales automation module, which offers options for web self-service capabilities and integrated channel management.
Zendesk Sell allows mortgage sales teams to gather, organize, and properly track leads. Not only that, but salespeople can also funnel leads using numerous sources, such as websites and spreadsheets, among other marketing platforms. Thanks to a robust sales reporting feature, Zendesk Sell users are able to track sales and gain full visibility into the sales pipeline.
By managing teams and regions through Base, sales team leaders can monitor sales processes. And through your smartphone or other mobile devices, you can use Zendesk Sell to establish and monitor quotas and goals for specific reps and teams.
Zendesk Sell: Integrations
Zendesk Sell has native applications for iOS, Windows, and Android smartphones. It can also integrate with MailChimp. This system is also ideal for small- to mid-sized mortgage companies that are looking for a mobile CRM solution.
Zendesk Sell is a CRM that gives users access to integrated tools that give the full context of a client account. This means that users can be kept in the loop and have a better chance of capitalizing on business opportunities.
Zendesk Sell can also be extended using Reach. It's a lead generation and engagement tool that automates the process of finding and securing interested leads. This way, users can better focus on building relationships and surpassing quotas.
What are Zendesk Sell's key features?
Zendesk Sell stands out for offering a unified platform. This enables users to access everything they need to manage leads, contacts, account information and more, all in a single location. Here is a quick look at Zendesk Sell's key features:
Apps and third-party integrations
Automations and workflows
Capabilities and features
Customization options
Ease of use
Let's take a closer look at each to see if Zendesk Sell is the right CRM for your mortgage company.
Apps and third-party integrations
Through Zendesk Marketplace, Zendesk Sell users can easily connect to apps and plug into their existing tech stack, thanks to its open API access. Users can even build their own custom solutions.
Using the Zendesk Sell mobile app, users can stay connected with their clients—from anywhere. And you can also track an account's recurring revenue and smart lists.
Zendesk Marketplace provides a list of apps, and you can also visit Zapier integrations for access to thousands of additional apps. Here is a list of some popular apps and integrations:
Zendesk Support
Zendesk Chat
Mail Chimp
PandaDoc
HubSpot
Dropbox
Google
Google Drive
Microsoft 365
Harvest
Xero
Automations and workflows
Zendesk Sell provides users with a range of digital tools that automate various parts of the sales process, helping streamline workflows. Through Zendesk Sell, you can automatically create one workflow task or more when a new lead, contract, or deal is added. You can activate an automated action, create tasks and update custom fields—which are easy ways to simplify repetitive tasks.
Capabilities and features
Zendesk Sell offers numerous productivity tools and features to help mortgage companies surpass revenue targets. Users can sync their existing emails, create customized email sequences, build targeted prospect lists, and utilize the task player to keep track of given leads, tasks, deals, or contracts. Here is a look at some additional features:
Call and text
Smart lists and templates
Email and task sequences
Power dialer
Bulk emails and sales triggers
For an improved client experience, Zendesk Sell can also provide you with a complete client view from one centralized platform, showing full visibility of the pipeline. You will also have pipeline analysis, accurate forecasting, and advanced analytics.
Customization options
Zendesk Sell enables users to customize the workplace for their sales reps. How? By creating personalized fields in which users can view specific information related to a deal. When you import your records, you can also facilitate custom fields into Zendesk Sell.
Additionally, you can tailor your custom objects in Zendesk Sell in the following steps:
Define your custom object
Link it to a lead, contact, or deal
Create records around it
Ease of use
Thanks to an intuitive and clean interface, Zendesk Sell makes it easy for users to navigate, learn, and use. Once the account is set up, users can invite others to join, create roles, and add customized fields.
How much does Zendesk Sell cost?
Zendesk Sell offers a 14-day free trial. After that period, Zendesk Sell's pricing options are as follows:
Team: $19/month per user
Growth: $49/month per user
Professional: $99/month per user
Enterprise: $150/month per user
Before committing to any of these plans, it is important to research what each one offers and decide if it is a right for your mortgage company.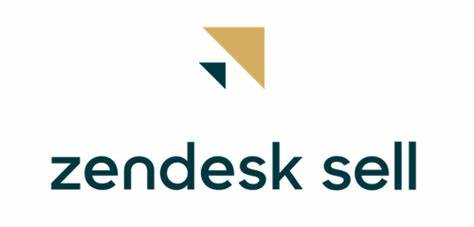 Headquarters: San Fransisco, California
Founded: 2007
Designed to create a better customer experience, Zendesk Sell serves more than 160,000 customers worldwide, across a multitude of industries, and in over 30 languages. This web-based, mobile CRM can help sales, marketing, and support teams collaborate and align on all lead and client needs. Among its many features are email automation and tracking, custom dashboards and lead scoring.
As a customer relationship management software, Zendesk Sell has many features that can instantly make life easier for mortgage brokers. Whether it will work for your company will come down to how you want to connect with your clients.
We hope that this Zendesk Sell review has helped you decide if it is the right fit for you. You can also visit our mortgage software reviews section for our take on other software tools for your mortgage company.
Do you have experience using Zendesk Sell? Share your own Zendesk Sell review in our comments section below.