Jump to winners | Jump to methodology
An impressive growth phase
Sponsored by: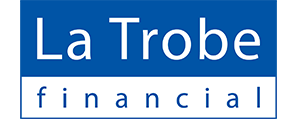 As the dust settles from the COVID-19 pandemic, people are slowly starting to gain perspective and realise that some of the changes seen in the last two years have not been all bad. For the mortgage industry, the long-lasting benefits include more flexible working conditions, technological solutions to reduce reliance on physical documentation, and faster turnaround times. Another silver lining is the continued popularity of broking as a career and the ongoing rise in importance of the broker channel to the finance industry.
MPA's Top Commercial Broker for 2022, Isabella Constantinou, associate director of sales at Simplicity Loans & Advisory, reflects this trend with only a few years of experience under her belt. She is possibly the youngest winner ever and only started out in the profession in April 2020 at the height of the pandemic.
"It is more important than ever for brokers to explore different options with lenders they trust, who can provide them with the education and knowledge necessary"
Michelle Bannister, La Trobe Financial
Similar stories abound in the commercial loan space, with entire teams being recruited remotely and working for months before meeting their supervisors in person. But instead of being held back, this new breed of brokers has been able to ride the wave of demand for credit better than those who may have learned their trade before 2020 in some cases. At the same time, familiar names who have been on the winners' list in previous years show that experience also has an important part to play in the post-pandemic environment.
Boom times for business
Having a solid customer base built on long-standing relationships clearly helps during times of crisis. Loyalty and trust will always be important. This is certainly true for brokers who have a particular specialty or unique approach to business.
The fact that both newer and established players could thrive during these watershed times suggests that the commercial broking space has depth and maturity as a sector.
The latest government statistics show that business loans for the purchase of property grew 137% since July 2020, driven by lending to small and medium-sized businesses. The fact that the volume of commercial loans has more than doubled is remarkable considering that some previously important sectors, such as tourism and hospitality, were decimated during this period.
"With record numbers of commercial loans being written, it is more important than ever for brokers to explore different options with lenders they trust, who can provide them with the education and knowledge necessary," says Michelle Bannister, head of distribution for the real estate credit division at La Trobe Financial.
"I think it would be a much stronger industry if there was more female representation"
Isabella Constantinou, Simplicity Loans & Advisory
A decline in women's participation
The commercial loans sector can be pleased with how well it performed during the pandemic years. It has considerable momentum as the economy heads into the business end of 2022. Perhaps one area that deserves close attention going forward is the gender composition of the winners. While the top broker is a woman, she is one of only two females on the list this year.
Indeed, the gender imbalance in broking has become more entrenched since 2020. Young people and women were particularly affected by the labour market impacts associated with COVID-19 restrictions, and the proportion of women brokers has decreased faster since the start of the pandemic than in the pre-pandemic years.
In terms of overall numbers, women brokers in Australia have roughly held steady, but the higher numbers of men entering the industry recently has caused the relative female presence to fade.
Given that fewer women entering the profession is a long-standing issue worsened by COVID, and that this year's Top Broker shows there are few structural barriers to women's achievement in this field, it seems to MPA that there is no better time than now to address the gender imbalance while the industry in general is thriving.
"There's a lot more males entering the industry than females … I think it would be a much stronger industry if there was more female representation," says Constantinou.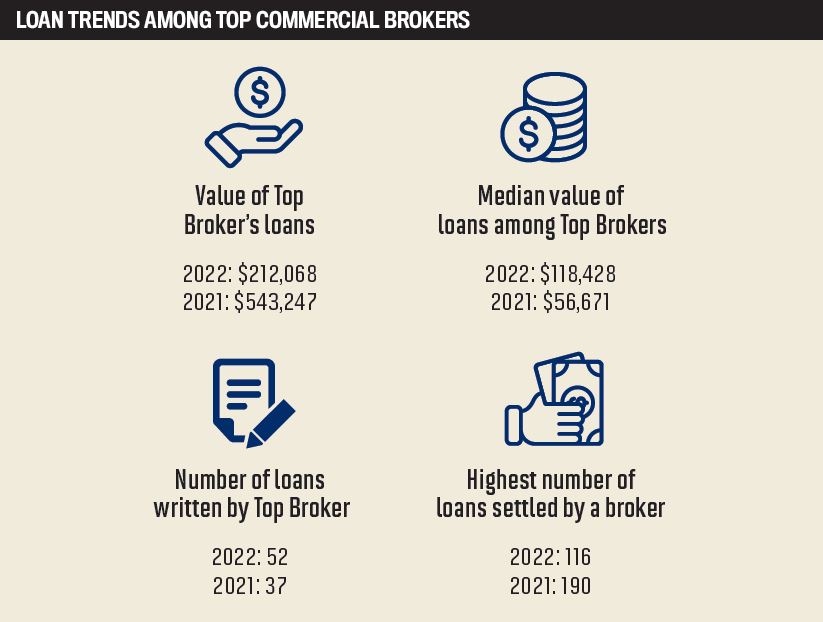 Robust commercial conditions
Commercial broking itself is changing as the economy evolves away from the public health crisis, and the types of loans written in 2021 among the Top Commercial Brokers reflect this fact.
An average of 46.5% of loans written by the leading brokers were for commercial property, but there was a wide range of approaches in this area. Around half relied for more than 50% of their business on commercial, but only one broker relied on it alone.
The trend to rely more on commercial property has accelerated over the last few years, up from 34.9% of loans among MPA's Top Commercial Brokers in 2020, which was also an increase from 2019. This shows that more brokers are diversifying into commercial loans, and more financial institutions are taking notice by expanding their focus and offerings for brokers in this area.
Figures from the MFAA's latest Industry Intelligence Service report show that the number of mortgage brokers also writing commercial loans continued to increase in the April–September 2021 period to a new high of 5,268, representing a 16% gain compared to the same period 12 months earlier.
Diversification is often driven by strain in the home loan market, and as central bank interest rates are tipped to start rising soon, there could be even more incentive for brokers to expand into commercial loans.
"I think a good broker can add a lot of value in a rising interest rate environment," says Perry Finance director Cameron Perry.
On the other hand, the share of development finance among the Top Brokers this year dropped to 28.4% from 41% in 2020 and 33% in 2019, suggesting that the surge in projects seen at the beginning of the pandemic has started to run its course perhaps due to less urgency for publicly funded projects.
The proportion of loans to SMEs written by the Top Commercial Brokers remained subdued at similar levels to last year's, trending at an average of around 4.2% of these brokers' overall business.
Positive signs ahead
The latest Business Sentiment Tracker from ACA Research shows that 53% of SMEs reported profitability in November 2021, up from just 35% in August and an indicator that credit finance is becoming less necessary. But the same survey shows that demand for additional finance at SMEs was starting to rise again in December as cash flow concerns returned along with the uptick in the number of COVID cases.
Significantly, however, expectations around capital expenditure among SMEs intending to purchase commercial real estate jumped by six percentage points on month to 13% in the December survey in what may be an indicator of even stronger sentiment towards commercial in the wider market.
Other trends in the commercial sector are also worth noting. The Top Commercial Broker for 2022 wrote loans in 2021 amounting to less than half the figure written by the Top Broker the year before. But there was a much bigger spread of closely ranked values in the middle of the field among the 2022 winners, showing that business was being spread around a larger group, perhaps as competition increases or as the market matures.
A maturing market that is diverse in terms of clients, brokers and business approaches, and one that offers opportunity to all, will place the sector on solid footing in the future. This will enable the market to better deal with the impact of any curveballs thrown its way.
From the Sponsor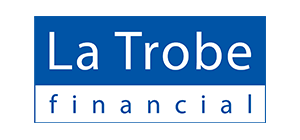 La Trobe Financial officially congratulates Mortgage Professional Australia's Top Commercial Brokers for 2022, particularly Isabella Constantinou of Simplicity Loans & Advisory for being the first woman to receive the top prize since 2014.
This prestigious list recognises the highest-performing brokers and highlights their contributions to
the industry and within their own communities. As the industry's top performers, these brokers set a benchmark of excellence that deserves to be celebrated, especially in the context of a pandemic and a volatile market. These professionals have upheld a positive culture and a set of practices that others can aspire towards.
At La Trobe Financial, our purpose since 1952 has been to provide financial solutions to underserved markets. Now more than ever, we are honoured to support this important sector.
Congratulations once again to the Top Commercial Brokers for their significant achievement. We wish them continued success in their cause towards making a difference.

Michelle Bannister
Senior Executive, Head of Distribution,
La Trobe Financial
1. Isabella Constantinou


Associate Director, Sales, Simplicity Loans & Advisory

2. Jean-Pierre Gortan


Managing Director, Simplicity Loans & Advisory

3. Daniel Green


Director, Green Finance Group

4. Melissa Ashcroft


General Manager, AAA Mortgages

5. Jason Arnold


Managing Director, Quattro Finance & Advisory

7. Jeff Pang


Managing Director, Reginsun Credit

8. Scott Seng


Managing Director, MoneyQuest Balwyn

9. Grant Rheuben
Senior Finance Broker, Loan Market Rheuben & Associates
14. Mark Anyon


Finance Consultant, Green Finance Group

15. James Kelder


Finance Consultant, Green Finance Group

16. Shaun Smith


Managing Director, Smith Invest

17. Jason Fallscheer


Client Director and Credit Representative, Pitcher Partners Finance

18. John Cursio


Managing Director, Loan Market John Cursio

19. Corey Sleep


Director, M8 Finance

20. Vincent Woodgate


Managing Director, Bell Partners Finance