Tajinder Singh of First Home Buyers Australia is part of this year's Mortgage Professional Australia magazine's Young Guns list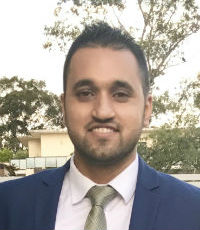 TAJINDER SINGH, 28
First Home Buyers Australia
Baulkham Hills, NSW / Mortgage Australia Group
$27,414,873

Tajinder Singh has been widely featured in the Australian media – in the Daily Telegraph as well as on Channel 7, Channel 10 and the SBS (giving advice in Punjabi). He has become a leading advocate for first home buyers, and it's paying off.

"When we started a couple of years ago, I found no one was focusing on the first home buyers," Singh says. Then the business had a stroke of luck when a list of demands on housing affordability that Singh and his business partner, Daniel Cohen, put to the NSW State Government was picked up by a local newspaper. "That's when we really got heard by other journalists and the general public, who were very interested in what we're doing and how we help first home buyers."

FHBA has now set its sights on growth, Singh says. "There are 100,000 first home buyers per year, and we do want to get 10% within the next couple of years".