Facing tighter lending parameters and longer turnaround times than ever before, Waltham still insists there has never been a better time to be a broker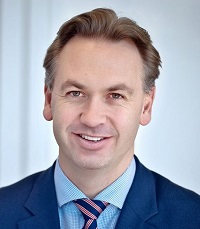 Another South Australian representative on this year's list, Tom Waltham operates Capital United out of Adelaide CBD. The debt advisory and broking firm specialises in debt finance across a range of transaction types and sectors.
The father of three began his career as an accountant, followed by a range of other roles, before becoming a NAB BDM for the corporate banking team in Adelaide. He spent nearly five years at the major bank and ended up in a senior relationship manager role in business banking. "I thoroughly enjoyed my time at NAB and learnt a lot about banking and finance," he says. "It was my time at NAB that opened my eyes to the opportunity in the third party space."
Waltham's interest in setting up a broking business was "peaked" in 2007 after learning that third party residential transactions settled with the major banks accounted for around 40% of all residential loans, whereas at the same time commercial introduced transactions only accounted for approximately 10% via third party.
"Wind the clock forward to current day, and commercial volumes introduced to the major banks now account for circa 40% via third party and residential volumes at circa 59% via third party, and growing," he says.
Waltham says there is no doubt lending parameters have tightened and turnaround times have increased over the past 12 to 18 months as a result of the royal commission, but he still believes there has been no better time to be a broker.
"Having strong relationships across a number of lenders, as well as an in-depth knowledge of which lenders are funding certain transaction types, should allow brokers to value add and meet their client's need in obtaining optimal loan terms," he explains.
Even before the past 12 months, Waltham knew how important it was to maintain and create relationships with multiple lenders. He said it was a "main focus" of his to do that and his relationships extended across major banks, credit unions, second tier lenders and private funders. In 2018 the group settled deals across 10 lenders.
Going a step further than this, finding the major banks becoming more restrictive in property lending after macro prudential reforms were introduced post-GFC, Waltham co-founded non-bank lender Keystone Capital in 2013. The lender specialises in first mortgage property transactions and has seen significant growth in both borrower and investor demand across Australia.
Looking ahead, Waltham expects while the second tier and non-bank sector will continue to grow, the major banks will look "aggressively" to retain existing clients that meet their lending parameters, as well as offer competitive terms to new bank clients that tick the right boxes.
"Clients that that do not necessarily meet all lending requirements may have to look beyond the majors and toward the rapidly expanding second tier and non-bank sector for their debt funding needs – via a reputable broker of course," he adds.
Total value of commercial loan settlements: $150,979,471
Number of commercial loans settled: 24
Average commercial loan size: $6,290,811
Years as a commercial broker: 18
Aggregator: FAST