The RBNZ is proposing a bill to change how the non-bank sector works: here is everything advisors need to know about it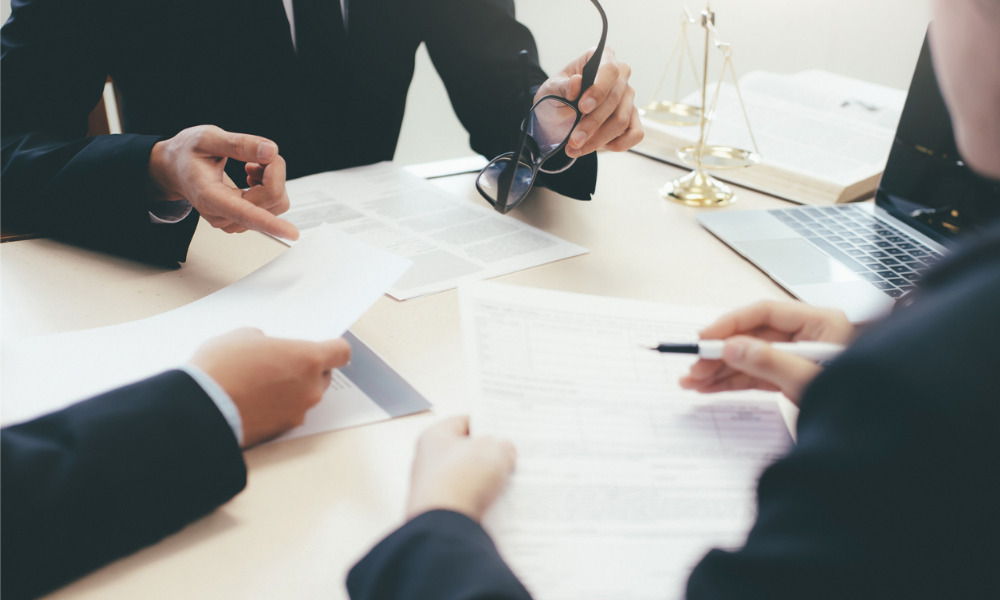 The Reserve Bank of New Zealand (RBNZ) has moved its proposed Deposit Takers Bill to the feedback stage, reaching out to industry for comment on the new legislation.
The law proposes creating a regulatory regime for all deposit taking institutions, including some non-banks, bringing them into a wider regulatory framework.

It will further empower the RBNZ to scrutinise non-banks that fall into the new parameters, as well as introducing a deposit insurance for deposits of more than $100,000.
Feedback channels are open until February 21, 2022, with the RBNZ set to host workshops and informational sessions to take the temperature of the industry.
"There's two broad categories of finance companies," explained Mark Mountcastle, CEO of Avanti Finance and chair of the Financial Services Federation (FSF).

"There's deposit takers, which includes mutuals, building societies and your traditional public debenture offering finance companies, and there's wholesale finance companies, which receive their support through institutions and wholesale funding.
Read more: Kiwi confidence resilient despite potential property price dip
"My day job is CEO of Avanti Finance, a wholesale funder, and for the record with the Deposit Takers Bill exposure draft, we will be outside of the regulatory parameters, but I also wear another hat which is chair of the Financial Services Federation (FSF), who represent a number of non-bank deposit takers who will be captured by the provisions of this bill.
"The driving force behind the bill is the RBNZ's mandate to maintain the stability of the financial system, and part of that stability is predicated on the introduction of deposit insurance, which New Zealand has never had in the past.
"There was a suggestion of introducing insurance for retail deposits of up to $50,000. The FSF was very supportive of the concept of deposit insurance, but felt that $50,000 was a little too low as a threshold and suggested that it be increased to $100,000, which is where it has landed.
"The principal reason for that was to avoid situations where people would split their deposits and spread their risk, so $100,000 seemed to be a reasonable number which would cover the vast majority of depositors."
What non-banks and advisers need to know about the Deposit Takers Bill
In part, the new legislation is designed to increase confidence in the non-bank sector and to strengthen regulations. Non-banks in particular lag in confidence in New Zealand after struggling during the Global Financial Crisis (GFC) in 2008.
"Following the GFC, 55 finance companies failed so there was quite a large shakeout at that stage and a lot of those organisations were publicly funded," said Mountcastle. "A lot of Mom and Pop investors lost money as a result of finance company failures.
"There is a residual lack of trust of the non-bank sector - part of that is based on the historical performance and part of it comes from a lack of understanding of the sector and how it operates."
New Zealand non-banks lag behind their Australian counterparts
In Australia, non-banks have roared back into the market, built largely on the work of the broker channel, which increasingly sees it as a good option for its customers. Some lenders, such as Pepper Money, see upwards of 95% of their originations come to them via third party introducers.
"The non-bank sector in Australia is much more well developed than in New Zealand," said Mountcastle. "If you look at market penetration, the non-bank sector here is 1% of the mortgage market and in Australia, it's 8-9%, so just to catch up, there's a fair way to go.
"But as the sector grows, it becomes more relevant as an alternative to a bank, and that increased relevance will see the trend continue.
"Two things play into that. One is the number of mortgages originated through a bank branch is declining, so a high proportion of mortgages come through an introducer. Everyone who comes through an introducer represents a potential loan for a non-bank.
"Second, the offering from the non-bank sector compared to a bank is narrowing, across the service offering side and also price. The service offering is getting further apart, actually, because non-banks are performing a better service in terms of turnaround, and the price gap is closing.
"I think, increasingly, non-banks are seen as a viable option by introducers and as they get a share of the market, then that option is sought more often."