Experts comment on the last-minute decision to keep the OCR at its current level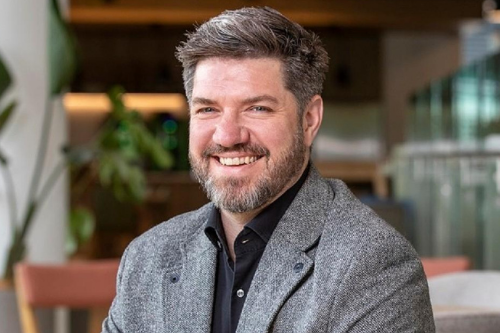 Despite the Reserve Bank's eleventh-hour decision to hold the OCR at 0.25%, economists believe it still intends to raise the rate "at an orderly pace" before the end of the year, and had been "clearly intending" to start yesterday.
Kiwibank chief economist Jarrod Kerr (pictured) said that the Reserve Bank had chosen to "hit pause" rather than change its strategy completely, and will likely start hiking the OCR by the end of the year, provided we successfully make it through the current outbreak.
"The Reserve Bank has clearly paused, and will make the decision on lifting the rate at a later date," Kerr told NZ Adviser.
"Its statement was very clear that it does still want to start lifting interest rates, but given the developments of the last 24 hours, it chose to postpone."
Read more: Reserve Bank releases highly anticipated OCR decision
"We're going to get rate rises if we get through this outbreak relatively unscathed, so if we see a lockdown of just one or two weeks, then we would still expect rate rises by the end of the year," he said.
"If this develops into something much worse, then obviously the central bank will be on hold for longer."
"In terms of economic impact, it all depends on the length of time," he added. "If we get through this in a couple of weeks, then I don't think we'll see a huge impact - we've learnt a lot from previous lockdowns, businesses have adapted, and the government is willing to give support. So hopefully this is short lived, and we don't see the impact as being one to derail the economy."
ASB chief economist Nick Tuffley predicts that the OCR will now start to lift in October, but said that this is a "lightly pencilled in" view given the unpredictability of the virus, and how quickly the situation can change.
He said the Reserve Bank had chosen to go for a "sensible approach", and will "hold fire" for the time being as it waits to observe the full impact of this latest lockdown.
"Given the high current degree of uncertainty about the extent of the lockdown, and that the Government is wheeling out financial support, it makes perfect sense for the RBNZ to hold fire for the time being at least," Tuffley said.
Read more: BNZ releases OCR forecasts
"The RBNZ's Monetary Policy Statement showed that the Bank had clearly intended to start its tightening cycle today. But the sensible approach for the August decision, given heightened uncertainty, was to wait and see."
"Our outlook for the OCR – based heavily on the lockdown being short enough to cause little long-term damage – is that the RBNZ will lift the OCR 25bp in October, November and February to 1%, before gradually nudging up to 1.5% by the end of 2022," he added.
"This is very much a light pencilling in of an outlook, and should be taken as a rough guide that can change quickly as the situation unfolds. Financial markets will be very sensitive to the run of COVID headlines, so brace for a period of volatility."