Auckland share of sales to multiple property owners has remained near record levels, CoreLogic reports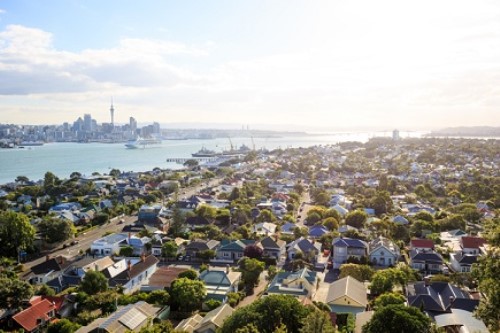 Since 2014, we've seen multiple property owners' share of nationwide sales decrease, but there was a significant lift in the first two months of the third quarter this year, latest data from CoreLogic shows.
When buyers are split by those who need a mortgage and those who don't, the lift is not as significant.
CoreLogic said multiple property owners purchasing with a mortgage increased from 24.2% in the second quarter to 24.9% in the third quarter, while the remaining 13-14% do so without a mortgage. First home buyers have increased their share to the same level of activity, before the first round of loan-to-value (LVR) ratio restrictions were implemented in 2013.
In Auckland, the share of sales to multiple property owners has remained near record levels, with a slight lift in the third quarter. However, CoreLogic said, the make-up of these buyers has changed – with a 30% increase in the number of multiple property owners buying without mortgages.
"This is not due to cash buyers flooding the market – it's due to those that require a mortgage to purchase property now being unable (or unwilling) to secure that finance.
"Auckland's story isn't just about multiple property owners, however: Q3 2017 saw the largest share of sales in the last four years going to Auckland's first home buyers," CoreLogic said.
In Hamilton, the surge of multiple property owner activity in the past two years, including from Auckland, is well and truly over but the first home buyer share is on the "up and up".
A surge of multiple property owners was seen in Hamilton, while first home buyers increased their share of sales in Tauranga.
In Wellington, people buying more than one property with a mortgage are increasing their share of purchases in the capital.
Christchurch has seen a lift in people buying more than one property – this is attributable to cash buyers unaffected by lending criteria and interest rates, CoreLogic said.
In Dunedin, multiple property owners, who are non-mortgaged buyers, remained a significant share of more than 40%.
Related stories:
National property values show little growth
Auckland housing market unlikely to pick up until spring