The winner of the PAA Excellence Award for Insurance Adviser of the Year for the second time says it's all about focusing on the client.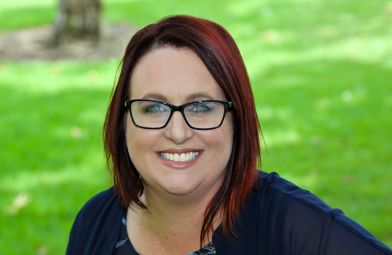 Insurance People director and senior adviser, Katrina Church, has won the Professional Advisers Association Excellence Award for Insurance Adviser of the Year two years in a row.
Church told
NZ Adviser
she wasn't expecting the win and was shocked, stunned and very honoured but the key to the company's success is their focus on each and every client.
"We are real believers in what we do and how we do it," said Church. "We have a fantastic claims service that really makes a difference to our clients - to help them, to empower them, to get them back to health and make sure that they are well."
"When we do come across a trend that's happening that clients aren't happy about we really address it to try and see if we can fix that for people."
She notes the business has improved from the process involved in going for an award and urges fellow advisers to put themselves forward for future award nominations.
"Over the two years that we have been very blessed to have won, we have improved our business performance wholeheartedly and how we communicate to clients," Church said.
PAA CEO
Rod Severn
said, "The PAA Excellence Award winners exemplify quality advice and high quality client care. Hotly contested across the industry, our winners thoroughly deserve the acknowledgment and we congratulate them on their achievement."
"Since winning the award a year ago Katrina has continued to develop her services in a constant effort to ensure clients claims get paid," judges of the award commented. "She is also actively supporting the industry in helping others and getting involved in the community."
Church said one of her greatest achievements was getting a $180,000 claim paid within two days after a new client had had no luck in 18 months and she puts the success down to bringing the parties together in a room.
"A declined claim doesn't have to be a declined claim," Church told
NZ Adviser
. "One of the things I think we have done a lot of pro bono work for the industry to show clients how to actually get their claim accepted and we have been very successful in that light in the last few years."
Church became an insurance adviser in 1998, driven by an incident when she was a solo mum and her daughter had to undergo hip surgery.
"I got a taste of what it was like in how hard it can be to manage all of that," said Church. "And at that time, I said 'no, I'm not going to let anything define me and my family going forward'."
An opportunity then came along for her to become an insurance adviser at Guardian Assurance. She went on to spend a few years at Apex Advice before founding Synergy Financial Solutions which she merged three years later with Insurance People in 2006.
"We looked at the pros and cons and we merged our practices and took a share hold in a bigger business and have been growing ever since."
As a top insurance adviser in the industry, Church is a role model for women in business and would like to see more women in the industry.
She says being an insurance adviser is an especially great opportunity for women who have families and are looking for a balance with work in a new industry but that the industry could make more noise in sending the message out to mums returning to the workforce.
"This gives them a wonderful opportunity of choosing their hours of when they want to work, especially in the life insurance world, because we do a lot of work after hours," said Church. "It means that they can really make a difference in families and people's lives. My experience of females in the industry is they are usually very successful because they have a great level of empathy and they can relate to a large number of people."
Looking forward, she says it's important for advisers to keep an eye on how technology is evolving and ways it can help business efficiency.
Church also noted the importance of continuing to reach out and connect to communities, "so when they are targeted by others that are trying to sell a product as opposed to advise a product, they really know the difference."
Seeing the industry evolve and become more educated and more process driven is something Church would also like to see as it results in better outcomes for clients.
"We need to actually get better at communicating to New Zealanders the importance of insurance," Church said. "I think we just need to try and find new ways and be more creative than we have in the past to deliver that message."
"It's great to see the new industry body being created, it would be great to have that consumer slant that hasn't been there in the past – I'm looking forward to see what that can bring and being a part of that."