Executive discusses the additional challenges of COVID restrictions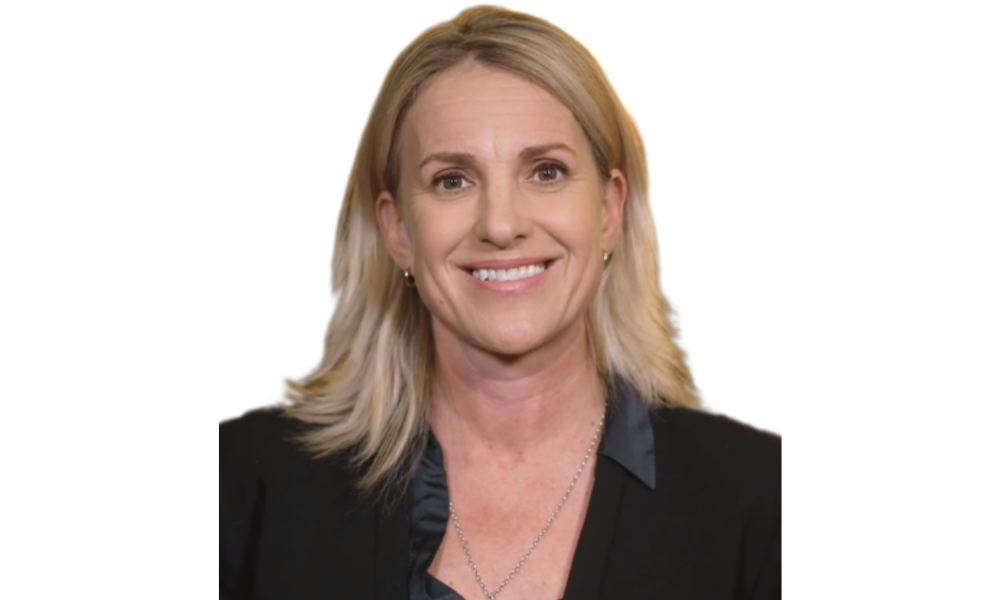 Auckland may be slowly moving back up Alert Levels, but with at least another two weeks of Level 3 ahead, remote working and homeschooling is set to be the norm for a while longer - something which may be bad news for working women, as reports suggest that they have once again been left with more household and caregiving responsibilities.
A University of Sydney study published in July of this year showed that women did on average 61% of the household tasks during the second week of the New South Wales lockdown, with partners doing 39%.
Last year's lockdown studies showed a similar trend, with women being disproportionately affected by an increase in housework and caring duties. This is something Fisher Funds chief client officer Cath Lomax (pictured) said had been an "unfortunate side effect" in the rise of flexible working.
Lomax spoke at NZ Adviser's Women in Mortgage and Finance Summit earlier this year, and discussed how financial services organisations can attract more women into their ranks. She noted that flexible working continues to be a huge part of cultivating a diverse workforce - however, she said organisations need to be mindful of how they manage this, and of the policies and guidelines they put into place when developing flexible working schemes.
Read more: New Zealand eases Auckland lockdown
"The first thing to talk about when it comes to attracting women into organisations is always working arrangements," Lomax said.
"Women at senior levels are more likely to be in dual career relationships than men at the same level - 57% of women vs 38% of men. What that means is that senior women are less likely to benefit from a stay-at-home partner, and I see that quite a lot in organisations. Some of the very senior women have a stay-at-home partner, and that works for them, but a lot of other women are still juggling a dual career."
"One thing that I was super excited about with COVID and lockdowns is that everyone was going to be getting flexible working," she continued.
"I was thinking that we will prove to the people who think it can't work, that it does work. But one slightly unfortunate side effect is that I've worked harder than I've ever worked in my life, and I've worked harder at trying to be a mother, a homeschooler, and also trying to do everything that I need to get done for my job. I think people are burnt out, and I still think we're recovering.
Read more: Will New Zealand see another post-lockdown property boom
"Things are certainly not normal, and we're still trying to recover from all that stress."
Global studies throughout the last 18 months have only reinforced the idea that working women have larger burdens on their time throughout lockdown periods, with consultancy firm founder Caroline Whaley saying that COVID-19 had the potential to be a "disaster for equality."
Lomax noted that outside of lockdowns, attitudes towards flexible working also have a significant effect on how many people feel confident enough to take them up.
She said that organisations should firstly look to model the behaviours that they want to encourage in their employees, as this will go a long way towards shifting perceptions of the part-time worker, or the worker who leaves early to take care of their kids.
"Both managers' and colleagues' attitudes to flexible working also have an influence on whether workers felt like they could access those flexible arrangements," Lomax said.
"We all know that there might be a policy about flexible working, but we still get those comments like 'Oh, it's part time, is it? Leaving early to go and pick up the kids?' And it's not just mothers, it's all caregivers, including men."
"Forward-thinking organisations need to look at their flexible working and how they're delivering on it, because that's the way to retain that talent," she said. "Uncover what it is that you think your people want, and build your case around it. Don't say 'Oh sorry, I've got to go get the kids' - walk out there proudly, and do it.
"I'm a big believer in guidelines and policies, so organisations should put those in place to actually allow that to happen."