We talk to Auckland-based company Preview Me to discuss what millennials want from employers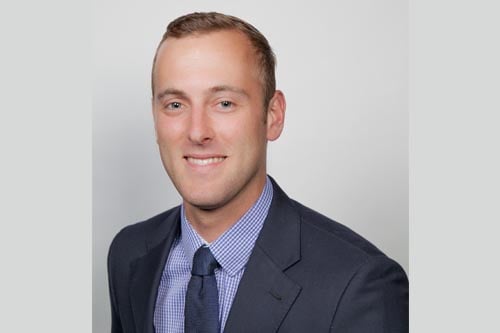 Key Media is hosting the inaugural Millennial Workforce Summit at the end of May. The conference as the name suggests is focused on how to attract, engage and retain an increasingly mobile millennial workforce.
A fantastic line-up of speakers will discuss how to become an employer of choice for millennials, how to create a workplace of the future, how to drive workplace innovation and how to remain relevant.
Register for this event at Auckland's Pullman Hotel.
NZ Adviser talks to James Farquhar of Preview Me about what millennials and Gen Zs are looking for from employers.
Millennials and Gen Zs move jobs a lot more than previous generations. Is this a good thing?
It's not a bad thing. Job hopping is unavoidable because a lot of the work is shifting to project based, contracting and not necessary full-time hour. So, the number of times someone has jumped around is not necessarily a bad thing. Though it supports some of the ideas that companies may not be giving millennials and Gen Zs a framework to grow, develop and provide a good work-life balance.
How important is a company's employment brand? Especially in the climate of #metoo, the Times Up movement and general sexual harassment cases being brought to light in New Zealand workplaces.
Companies need better alignment between recruitment and marketing. Talent attraction is becoming a bigger piece of the recruitment stack for employers to consider and it's easy to get right.
Employers that are a part of something bigger than themselves will almost certainly pull in more applicants. Brand is absolutely massive – it's what attracts talent in the first place. The way companies recruit and portray themselves helps determine the talent that turns up at the door
How can employers ensure they recruit and retain the best talent?
Good talent is out there; it's all about making sure that talent wants to be a part of your company, which hinges on a strong talent attraction strategy that aligns with your company brand.
Promoting the company message especially through a strong social presence – being present and active through social media and creating awareness of what's going on in your company, helps talent get a better understanding.
New Zealand employers don't offer workplace benefits like they do in the US and UK. How important will it be in the future to offer health and life insurance, discounted gym memberships and other benefits to attract the brightest talent?
Offering benefits are big draw cards for employee's, with the cost of health care and additional expenses that come with living, seeing that employers can assist with some of those things are massive.
Sometimes people who are qualified for a job, and who'd do the job well, are overlooked in the recruitment process. How can you maximise your chances of securing the job you want?
The fact that a paper CV is still most commonly used to decide whether a candidate makes it to the shortlist or interview stage means people are not able to showcase their skills beyond paper.
The underlying metrics are wrong for what a 'great candidate' looks like. If you don't like B averages or don't want to hire someone with more than four jobs in five years you cut a big chunk of your market out. Using video early will help a lot. Candidates at present are still only able to use CVs as a representation for most companies, videos are only used if the company requires it.
Related stories: