A Marlborough based adviser says home-buyers looking in regional areas are feeling the pressure of high property demand as fewer homes are for sale nationwide.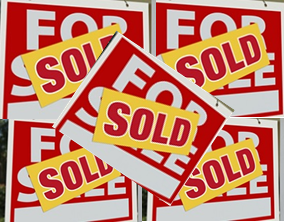 The fewest residential properties are for sale in the market country-wide since 2006, as market demand pushes prices higher and properties get snapped up and spend less time on the market, according to the latest property report from Realestate.co.nz.

Marlborough based Lifetime mortgage adviser Karen Essex-Mooney, a PAA Board member and four time NZMBA Broker of the year, says with the shortage of stock the region is seeing changing dynamics of the pressure their clients are under.

"Last year versus this year - it's a whole different phenomena," says Essex-Mooney told NZ Adviser.

"Last year our clients could sit on it for a while and be the only ones negotiating - whereas now there is a lot more pressure.

"We've got a lot of clients having pre-approvals and now we're starting to see multi offers which we hadn't seen for a long time."

The data shows that there were 30,988 properties for sale in September nationwide compared to the high point of 58,137 reached in April 2008 and in Marlborough, the current projected number of weeks to clear existing inventory of unsold homes on the market sits at 27 weeks, compared to its long term average of 49.

She says they are only now starting to see more buyers from outside the main centres seeking more affordable houses in the region and an increase in renters looking to buy.

"In your provincial towns there's a shortage of rental properties pushing rents up and when you do the figures sometimes it's cheaper buying a house and fixing it mid to long term than renting a property, and that's even taking into consideration rates and insurance sometimes because we're different to Auckland and your major towns.

"In the regional areas where people are paying $350 to $400 per week, that is a lot of money to rent for families, and if they're buying a house at $250 000 they're actually better off definitely to buy and they can own their own home and start paying off principal so people are perhaps getting a little bit more motivated because there's not as many rental properties available."

She says more people may want to sell with the change to Spring, which may alleviate some of the pressure on homebuyers as more properties come on the market.