One of the world's largest banks has been registered to provide services in New Zealand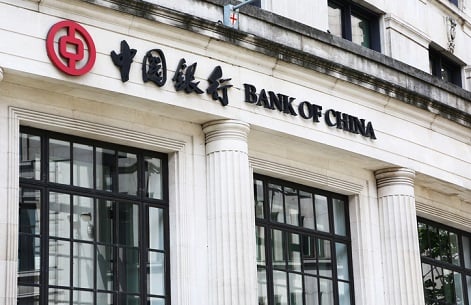 The Reserve Bank of New Zealand (RBNZ) announced today it had registered the Bank of China to provide banking services to Kiwis.
Bank of China is incorporated in the People's Republic of China and will operate in New Zealand as a branch.
A New Zealand subsidiary of the Bank of China – Bank of China (New Zealand) – has been registered to provide banking services in New Zealand since November 2014.
Bank of China's chief executive in New Zealand, David Wang said: "Our vision is to be New Zealand's leading global bank. We believe that the opening of our branch in New Zealand is a big step towards realising our vision, by increasing our lending capacity to the market.
"We believe the move demonstrates our commitment to the success of New Zealand. New Zealand's economy has continually shown strong stable growth. However, capital has always been a limiting factor for local companies. We fully intend to continue supporting New Zealand companies and play a part in helping them, and the New Zealand economy, reach their full potential."
David Wang said Bank of China would now look to implement innovative product offerings to meet the requirements of corporate and institutional customers.
Fact Sheet for Bank of China in New Zealand:
Total assets exceeding $1.9b
Grown from an initial 15 employees in 2014 to 65 employees (2018)
A diversified business base: corporate, commercial, retail; local and cross-border China to New Zealand.
There are now 26 registered banks in New Zealand.