National average price has dropped year-on-year for four months in a row, Trade Me data shows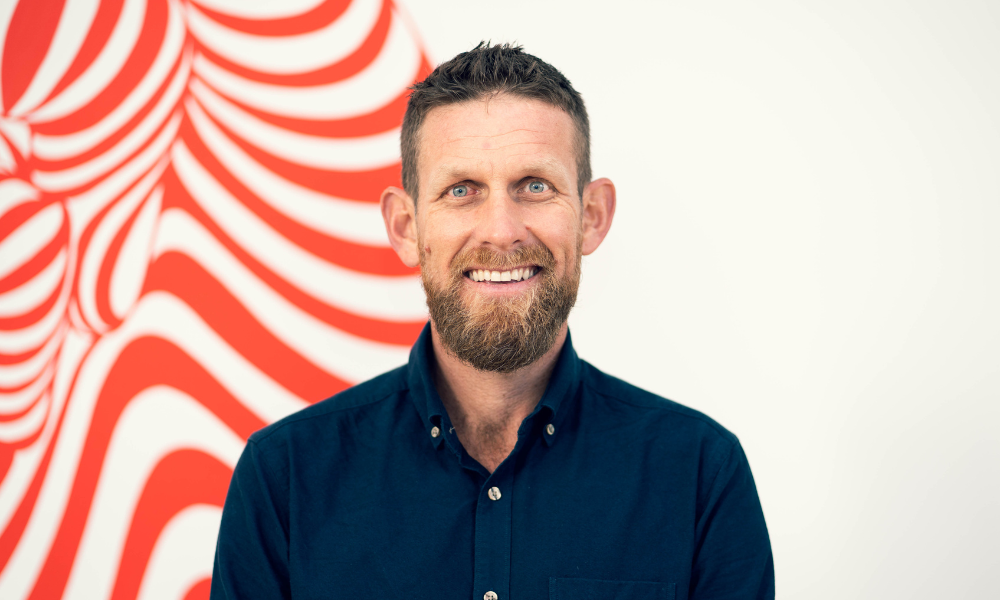 New Zealand property prices continued to fall in February, with the national average asking price plummeting by 9% year-on-year to $870,550, marking the largest drop on record, according to the latest Trade Me Property Price Index.
"The downward trend we have seen since November 2022 continued last month, with the national average price now seeing a year-on-year drop for four months in a row," said Gavin Lloyd (pictured above), Trade Me property sales director.
Across the regions, the main centres saw the steepest drops, with asking prices falling by 12% year-on-year in Wellington ($860,800) and in Auckland ($1,096,400).
"We have not seen average asking prices this low in the main centres since mid-2021," Lloyd said. "The Bay of Plenty ($910,850) and Hawke's Bay ($773,400) regions saw their average asking prices fall 9% year-on-year, while Manawatū/Whanganui ($597,200) was not far behind with an 8% drop."
Other regions also saw average asking prices tumble last month, with Nelson/Tasman falling by -3%, Southland by -2%, and both Canterbury and Waikato by -1%.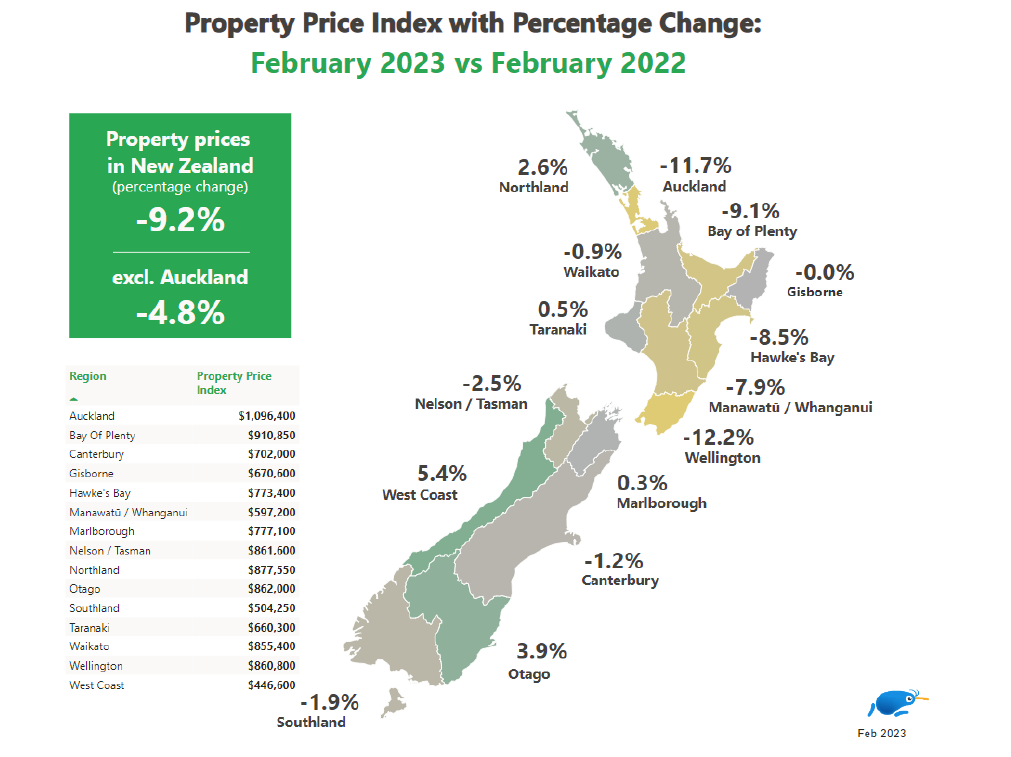 Compared to this time last year, Lloyd said it's clear the market is now in a completely different place.
"March marks 12 months since we saw the national average asking price reach its all-time high of $971,450," he said. "Prior to that, the average asking price reached a new record for 18 months in a row, which is almost unthinkable given where the market is now."
Prices drop in the main centres for six months
Average asking prices in Auckland and Wellington have continued to post year-on-year declines for six months running, Trade Me data showed.
"These two regions really led the pack but what we're now seeing is price drops spreading around the country," Lloyd said. "The Hawke's Bay and Manawatū/Whanganui regions have now seen five months of prices declining, while the Bay of Plenty region is at three months."
Also in February, average asking prices dipped in the Canterbury, Nelson/Tasman, and Waikato regions for the first time on record, while Northland, Otago, and Gisborne were the only regions to escape price drops last month.
Supply increased while demand eased
Housing stock across New Zealand increased by 13% in February when compared with the same period last year.
"Wellington (-7%) and Gisborne (-4%) saw supply drop last month when compared with the year prior, while every other region saw a jump," Lloyd said. "Nelson/Tasman was the standout, with supply in the region spiking 61% year-on-year."
Market supply appeared unaffected by flooding and Cyclone Gabrielle, but this may change in the coming months, Lloyd said.
"Despite the devastating natural disaster in Hawke's Bay last month, supply in the region jumped by 8% year-on-year," he said. "Over the next week, we expect to see the regional market change as the full extent of the damage and its wider implications become clearer."
While supply increased, nationwide demand dropped 13% in February from the same month last year.
"It seems that uncertainty about what's in store for the rest of the year has buyers holding back. This was reflected in every region, with demand down across the board," Lloyd said.
Seeing the largest drops were the flood- and cyclone-impacted regions of Gisborne (-36%), Northland (-33%), Hawke's Bay (-28%), and Waikato (-19%).
"With supply still sky-high and demand tailing off, it's not surprising that prices are on the decline as the market remains cool," Lloyd said.
Compared to other urban property types, apartments posted the strongest prices in February.
"Nationwide, the average asking price for an apartment fell by 5% year-on-year last month," Lloyd said. "While this is a notable change, prices for townhouses (-10%) and units (-13%) dropped considerably further. If we remove the Auckland region from the equation, apartment prices actually jumped 8% year-on-year last month, while prices for all other urban properties dropped."
Have a thought about this story? Include it in the comments below.