They also suggest a rise in cash rate will help curb inflation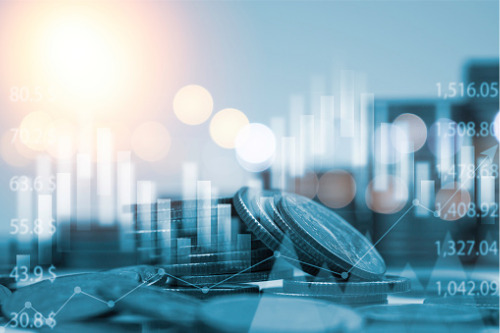 Several industry experts are expecting the Reserve Bank of New Zealand (RBNZ) to raise the official cash rate (OCR) this month, with many saying an increase can help stabilise property prices and slow down inflation.
In its latest RBNZ Official Cash Rate Survey, Finder interviewed 15 economists and experts, with 80% predicting the OCR would rise in August. Three-quarters of those surveyed believe the cash rate will increase by 25 basis points, from 0.25% to 0.50%, while two predict a 50-basis-point ascent from 0.25% to 0.75%. Three experts forecast the rate to stay at current levels.
"The economy is running hot, and emergency-era policy settings are no longer appropriate," said Michael Gordon, acting New Zealand chief economist at Westpac. He expects the OCR to rise by 25 basis points.
"The economy has proved resilient enough to remove policy accommodation. And the housing market gains remain unsustainable," said Jarrod Kerr, Kiwibank's chief economist, who shared Gordon's forecast.
Read next: Calls for a "more aggressive" approach to OCR
Debbie Roberts, investment coach at Property Apprentice, likewise predicted an OCR climb, but only by 10 basis points.
"The economy is still very dependent on our ability to keep COVID-19 under control, and, as we are a long way off having the majority of our population vaccinated, our economy continues to be at risk because of this," she said.
The survey findings mean that mortgage holders should brace themselves for a higher rate, according to Angus Kidman, Finder's editor at large in New Zealand.
"While the anticipated cash rate change will be welcome news for savers, those with mortgages should stay alert to any changes in interest rates as it could mean higher monthly repayments," he said.
Read next: How will increase in mortgage rates impact new borrowers?
Four in five of the experts interviewed also felt negative about housing affordability, but most believe an OCR increase could help stabilise property prices. Two-thirds of those surveyed agreed that a raised OCR would slow down property growth, while 11 of the 15 said it would help decelerate inflation.
Michael Reddell, who writes economic commentary in his Croaking Cassandra blog, predicts a 50-basis-point rise and believes that the most significant upshot of an increased OCR in the near term is the stabilisation in house prices.
More than half of the experts also agreed with RBNZ implementing further mortgage lending limits to cool property prices.
Alfred Guender, associate professor at the University of Canterbury, said lending limits were an appropriate tool for keeping a lid on property prices in the short to medium term, adding "it gets at the root of the problem." Guender expects the OCR to remain at current levels for the rest of the year.