A non-bank hints at a new product in the works and details its plans to capture more business finding its way to specialist lenders as the majors tighten their lending criteria.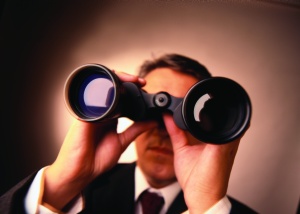 Non-bank Liberty Financial has experienced rapid growth over the past year and has hinted it will launch a new product in the coming months.
Last week, it was reported that the non-bank was looking at deals with KiwiSaver providers to expand lending but its chief executive says it is one of three areas they are looking at.
"It's not necessarily a sole focus for us," Liberty Financial CEO
Mark Collins
told
NZ Adviser
. "What we're looking to do is expand our non-bank deposit taking business across a number of areas.
"Obviously private investors and we're also looking towards institutional investors of which, in New Zealand, Kiwisaver funds are one of them.
Collins says this will give the lender more flexibility for their manufacturing business and the ability to look at launching new products.
Although he couldn't reveal further details at this stage, Collins said Liberty is in the final stages of putting a new product to market and it will launch in the next month or two.
"We believe that the non-bank sector will become more and more important in New Zealand," he says. "It's obviously a significant part of the market in Australia whereas traditionally it hasn't been in New Zealand," Collins told
NZ Adviser.
"Obviously with LVR rule restrictions, banks now have to hold more capital for investors and non-banks will become more of an option for people who want an out-of-the-box solution."
He said last month Liberty's lending growth was up approximately 300% from the same time last year.
"The number of applications we're getting through ,as well as our conversion rates, are going up as more people are not being able to be serviced by the banks and are looking to non-banks for that specialist lending approach and treating them like individuals rather than a number.
"We are absolutely predicting… that this part of the market will expand quite rapidly, especially with the debt to income ratios.
"It's going to be a fascinating time but either way whatever restrictions come in that space, it will be an opportunity again for non-bank lenders to just look outside of the square.
"And that doesn't mean putting people at risk… I'm very keen not to put anyone at undue risk but it means just looking at things slightly differently."
On their adviser share, Collins says they have about 60 advisers through their Mike Pero advice network which contribute a significant part of their production.
"Outside of that we deal with the whole market, however we probably have 15-30 significant relationships at this stage that would give us the bulk of our business," he told
NZ Adviser
.
Liberty Financial recently brought on board a new BDM for Christchurch/Wellington South which Collins says will bring significant growth for the business.