Fixed rate roll expiries to have prolonged effect – Infometrics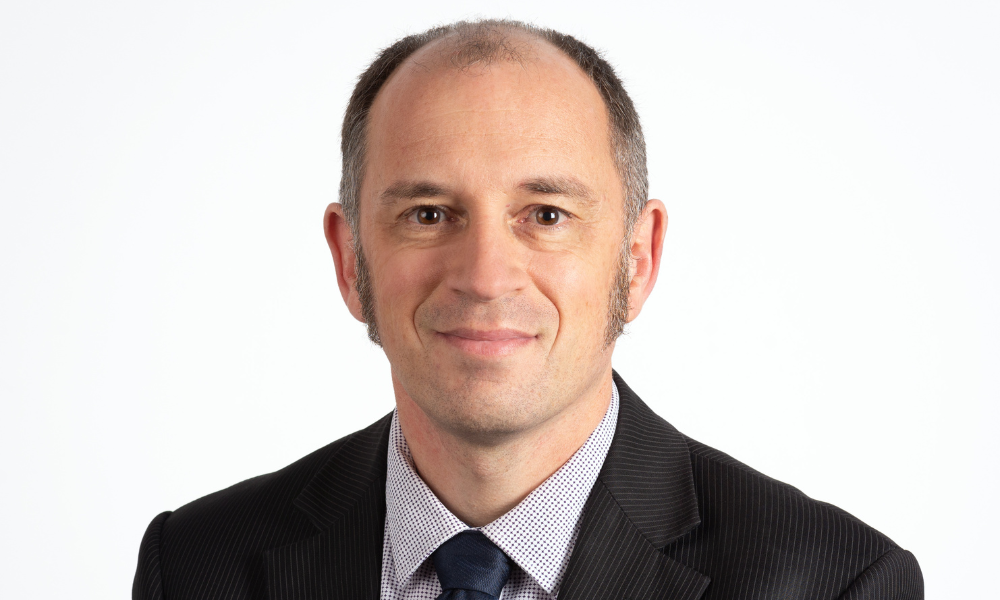 According to current RBNZ data, a record 90% of mortgage lending in New Zealand is on fixed rates – and Infometrics analysis shows the biggest cohort of rollovers will occur in the second half of this year.
Releasing its February forecast, the economic consultancy said it is expecting the country to fall into recession this year, as the combined effects of interest rate rises and a quietening jobs market cause mortgaged households to tighten their belts and reduce their spending.
Infometrics is forecasting the official cash rate, currently at 4.25%, to rise to 5.75% by June, taking mortgage rates above 7% for the first time since 2008.
Contrary to most banks including Westpac, which have recently revised their forecasts downward, Infometrics says tightness in the labour market was not yet easing, requiring the RBNZ to continue to keep inflation, currently 7.2%, in check.
Infometrics chief forecaster Gareth Kiernan (pictured above) said he expected monetary policy tightening to take full effect over the next 18 months, reducing excess demand in the economy.
"We expect a prolonged contraction in the economy through until March 2024 as fixed mortgages roll off and households grapple with higher rates," Kiernan said.
Fixed rate mortgages at a record high
Talking to NZ Adviser, Kiernan said 90% of mortgage lending currently on fixed rates was at a "record high – in other words, the proportion of lending on floating (variable) rates was at a record low.
"Of that fixed lending, 11% is to roll off in the first three months of this year, 14% between April and June inclusive, and a further 30% in the second half of this year," Kiernan said.
Currently, a further 31% of fixed rate loans are due to roll off in 2024, he said, noting that this proportion could rise if borrowers refix for one year or 18 months.
Discussing Infometrics' recession forecast and its outlook for interest rates, Kiernan acknowledged there was a lack of hard evidence of a recession in recent figures. GDP was 1.7% and 2% over the previous two quarters to September, while unemployment had edged upwards, from 3.3% to 3.4% over the December quarter.
Negative growth and recession
But there was some evidence of lower household spending and also an apparent weakness in job ads and employment intentions, he said.
"We are picking that the December quarter last year [figures to be released in March] will have been a negative quarter, and generally remaining negative throughout 2023 as well," Kiernan said.
While Infometrics was not necessarily forecasting negative growth in each of the four quarters this year, Kiernan said he expected negative growth would be enough to constitute a recession.
"We see that interest rate effect as being a little bit limited in terms of its criticalness, mainly to people who dived into the housing market over the last two or three years on the expectation that interest rates would be at 3% for a long period of time," Kiernan said.
Weakness in labour market
As the year progresses, Kiernan said more weakness in the labour market (leading to higher unemployment), undermining people of job income and security, was likely to feed into increased caution around spending.
"In the labour market data that came out last week, while the unemployment rate edged up, for us, there's not enough to suggest the tightness in the labour market is starting to ease yet … we're still concerned that the Reserve Bank's got more work to do to get that inflation properly under control and maintain a hawkish approach at the moment," Kiernan said.
Infometrics expects house prices to end the year down 22% from their peak two years ago. It is forecasting residential consent numbers to plunge by "almost 30%" as higher building costs make projects unviable.
"Even so, house prices are still forecast to be 17% higher than they were at the end of 2019, meaning that the housing affordability crisis will remain unresolved," Kiernan said.
Kiernan said Infometrics expects high interest rates, rising living costs, a contracting economy, increasing unemployment and falling house prices (whilst remaining largely unaffordable) to make 2023 and 2024 "incredibly difficult years for households" and for businesses selling to the consumer sector.
With the New Zealand election date set for October 14, Kiernan said these factors represented a "huge challenge" for the Labour government, noting that by October, "all the indicators are likely to be pointing in the wrong direction" for the party's re-election chances.
Are there signs New Zealand is in recession already? Share your thoughts in the comments section below.