"Good news stories are starting to come through," firm's chief executive says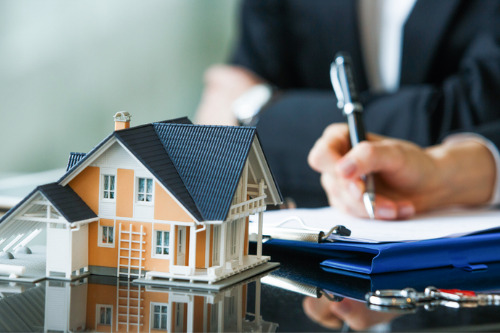 A mortgage product aimed at helping first home buyers get on the property ladder for as little as a 5% deposit has received more than 1,000 applications just a few months after its launch.
Mortgage broker and investment firm Squirrel rolled out Launchpad last April for aspiring homeowners who have good incomes but are struggling to meet the 20% deposit required by major banks, or who are ineligible for the government's Kainga Ora scheme.
John Bolton, Squirrel's chief executive officer, said the applications were worth more than $750 million combined and that "settlements and good news stories are starting to come through."
"We expect that from the applications we've received so far, around one in four will result in a mortgage approval at some point," he said. "We can safely say that's around 250 people or families who would likely not have been able to buy their own homes, which is a fantastic result."
Read more: Mortgage broker offers chance to buy with a 5% deposit
Anand and Arti Kocher were among those who benefitted from Launchpad. The Wellington couple had less than a 10% deposit and said soaring prices were preventing them from buying a home for themselves and their two children.
"We couldn't be happier and are so glad we heard about Launchpad," Anand said. "Without Squirrel coming up with Launchpad, there's no way we'd be sitting in our own living room right now."
Hein and Tyler Mollentze also thought securing a house was out of reach, having less than a 10% deposit. They are now set to move into their new four-bedroom property in Tauranga.
"When I first heard about Launchpad, I thought… this sounds too good to be true, but I'll give it a shot anyway," Hein said. "And I'm so glad I did… We thought we'd have to rent for years to come, despite being able to service a mortgage with our stable incomes."
Launchpad consists of two loans. One makes up 15% of the property's value and is funded by investors through Squirrel's peer-to-peer platform at an interest rate of 9.95% per annum. The loan can be paid off within five years, with repayments covering principal and interest.
The other loan covers the remaining 80% of the property and is available at fixed or floating rates of between 2.99% and 3.39% per annum. The smaller, more expensive loan is designed to be paid off within five years. At the end of the term, the loan can be turned into a principal and interest mortgage over 25 years. The all-up borrowing rate at 95% loan-to-value ratio could be as low as 3.92% per annum, according to Squirrel.
To be eligible, applicants must be New Zealand residents and first home buyers planning to live in the property, which must be in a metropolitan area. They must also be paying PAYE income tax. Applicants will be subjected to a credit check and calculations to ensure they can service the mortgage while deposits must be genuinely saved.
In most instances, no valuations are required, allowing buyers to go to auction without spending money on valuations typically required by major banks.
Once a loan settles, Squirrel can also pass on the benefit to investors who can earn returns of between 4% and 7.5% per annum by funding the loans.
Read next: How can an aggregator help a big mortgage business?
Bolton said that Launchpad was driven by the frustration he saw among first home buyers who met all the requirements in terms of income but were struggling to get a 20% deposit.
"People were coming to us totally frustrated at their inability to buy a home because the market was outstripping their ability to save the required deposit, so we designed something to help as many of them as we could," he said.
"Being in the unique position of being both a mortgage broker and a peer-to-peer lender, we felt there must be something we could do with a bit of imagination... [Launchpad is] a stepping-stone. The idea is to get people on the ladder, and it's working."