Australian brokers have been sent reeling from Hayne's recommendations – what's in store for New Zealand?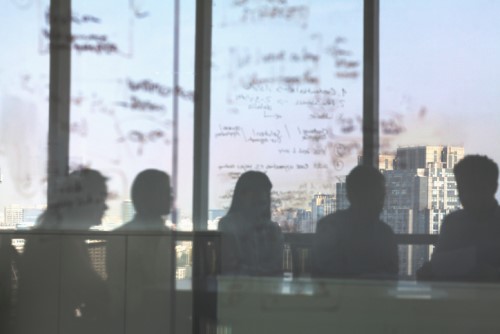 The Royal Commission final report released this week detailed a number of recommendations for mortgage brokers across the Tasman, the most noteworthy being Hayne's encouragement to replace trail commissions with flat fees paid by the borrower.
Brokers in Australia have since vehemently slammed the proposal, saying it would send Australia 'back to the dark ages' where banks held all the power, and would effectively destroy the majority of small mortgage businesses. When it comes to New Zealand, advisers have expressed hope that the industry here will be judged independently of the issues raised across the Tasman, citing the recent Bank Incentives Review as reason for optimism in its own mortgage broking sector.
"I personally hope that the industry in New Zealand makes decisions for the benefit of New Zealanders, and has the courage to look at its own environment on its own merit," The Mortgage Supply Co director David Windler told NZ Adviser. "We've got to recognise that we are potentially already more advanced than the Australian market with respect to regulatory and credit change – we haven't been assessing clients' ability to borrow through formulaic processes for some time now, and we're about to enter a new regulatory environment which will tighten up our requirements to put the customer first.
The last time I looked, we weren't a state of Australia. We're not a poor cousin whose market isn't developed enough to be measured on its own two feet."
Windler says that making borrowers pay for mortgage adviser services would also have a negative impact on the country's financial literacy, and that the incoming FSLAB regime should provide enough certainty and transparency over any misgivings the regulators or consumers have around issues of conduct. Nonetheless, he says that any impact might come in the form of trail commissions being replaced by upfront lender fees – though notes that neither of the regulators nor Minister Faafoi have commented on the findings so far.
"The FMA and Reserve Bank have done a thorough review of our banking sector, and part of that process was to look at third party involvement," Windler said. "The report that came out of that wasn't critical of our industry, and if there were endemic problems within it, the regulators would already have commented on that. Based on that, you'd hope that they found out that our industry is in good shape."
Craig Pope, director of Pope & Co Mortgages, acknowledges that issues in Australia inevitably impact New Zealand in some form, however says that the commission model is currently the most efficient way for banks to generate business through advisers, and for advisers to continue offering advice to clients when needed.
"Anything that happens in Australia is going to affect us in some way," Pope said. "The regulators might leave upfront commissions and ban trail commissions, but good mortgage businesses use that trail commission to be able to spend time and money providing clients with ongoing advice. If that change does happen, it'll be interesting to see whether the banks here will get pressured into doing the same by their Australian parents. Right now, it's a bit of a 'wait and see' in terms of how it will play out."
"But I don't think borrowers are going to start paying fees for a broker service after it's been a free offering all this time," Pope continued.
"If they were to ban commissions completely, I don't think there would be a real broking industry. There may still be some people who would be willing to pay for a broker service because their situation is complex, but the industry would experience a very significant downturn."
Pope says that New Zealand banks also tend to be more aggressive in competing against brokers for business, whereas Australian banks tend to be happy to let their brokers do the majority of the work. However, he says commissions are also a cost effective way for banks to get their loans out there, since they only pay trails when a broker introduces business to them.
"Because of that, I doubt the regulators will be rushing to mirror anything that happens in Australia," Pope said. "If they banned broker commissions here, it would pretty much decimate the industry. People in Australia won't be getting the advice they need, and the bigger banks will be eating all the business – so I don't see it as being in the best interest of consumers at all."
"I think we can acknowledge that these things are happening in Australia, but it doesn't mean that we have to change what we're doing here because of something that's happening in a completely different country," David Windler concluded.
"Hopefully mortgage advisers in New Zealand can simply take a moment to ensure they're doing the right thing, and check that their processes are robust. If that happens, then we should be fine."