CEO talks to NZ Adviser about her mortgage and finance journey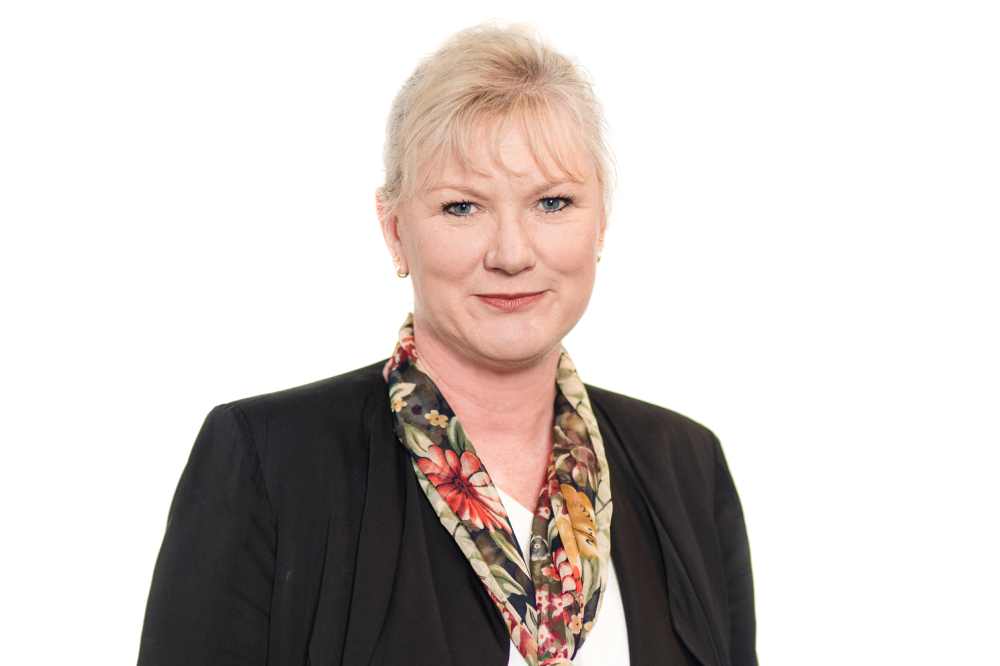 Astute New Zealand CEO Sarah Johnston has been at the helm of the group since it launched in 2018, but her impressive and longstanding career in mortgage and finance has spanned several decades, and she has done everything from bank telling to BDM work, lending, broking, and group leadership.
Johnston started her career at Westpac when she was seventeen, securing a role as a bank teller before moving through its ranks over the next nineteen years. She got her first experience in the broking world after returning from maternity leave, and has stayed within that industry ever since, eventually leading the broking group Mortgage Express.
"I started in banking at the ripe old age of 17, and I started in frontline services as everyone did," Johnston said.
"I got offered the opportunity to come out of maternity leave and into broker support after I had my first child in 2000, and my role was to help establish the Westpac broker channel. That was my first introduction into broking, and I've been in that area ever since."
"One of the things I realised when I started my business development role was that I needed a bit of credibility," she continued.
"While I'd been leading a channel of brokers, I hadn't actually led a branch of sales people before. I felt that starting a mortgage broking firm within Mortgage Express would be a good thing from a credibility point of view, and there were things I wanted to try from a business development point of view that I needed a safe environment for. So I reduced my time as a BDM, and then did brokering 50% of the time."
"By that point, I'd done all those really difficult night appointments, the 'bottom of the draw' deals, and spent a lot of time with the lenders, so it really did give me credibility," Johnston said.
"It's different when you actually have to go out and learn about all the different lenders and their products, and then actually go into people's homes at dinner time, and talk with confidence to a client about that."
Sarah became the CEO of Astute New Zealand when its Australian parent was looking to launch into the country, and the group was the result of a joint venture between Astute Financial Australia and Mortgage Express.
Now that the joint venture is complete and Astute New Zealand is three years into operation, Johnston said the next step is to grow and diversify its offering beyond just mortgages. She said the group will be looking to offer clients a more 'holistic' experience, where customers can get any type of financial advice they need under one roof.
""I think there's still a long way for Astute to grow in this market," Johnston said.
"We're only a few years old here, still in our infancy, and so there are lots of areas of the business that we still want to develop."
"We particularly want to bring the diversification part of the strategy together - we know we're an incredibly strong mortgage business, but now it's all about adding in that diversification," Johnston continued.
"We want to make sure that regardless of where a client comes into our membership, we can service all of the things that they need to do. I think that's going to be a real strength for us going forward, and we're looking to ensure that we're actually looking at the client's situation in its entirety, and that they're not having to leave our sphere of advice and therefore potentially undoing some of the work that we've done for them."
Johnston said that Astute is particularly looking to develop its offering for Kiwi businesses, as the vast majority of the commercial market consists of Kiwi-owned SMEs. She said that client retention is also going to be a key focus, and a diversification strategy will help to achieve that.
"I'm really passionate about being able to look after our clients completely holistically, and also for a really long time," Johnston said.
"We don't want to be a 'transactional' business - if we have people coming to us for one deal, then we will have them until retirement if we do our jobs correctly."