A new player in the personal insurance space is showing millennials how important and stress-free the process can be.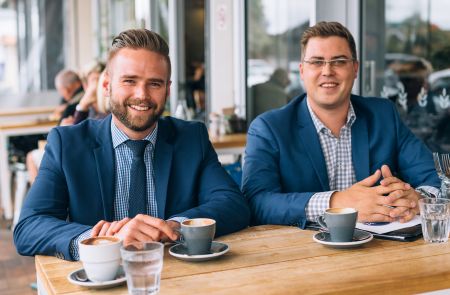 North Shore based insurance provider, MakeInsure, is all about making personal insurance easy for millennials and making sure they think of it sooner rather than later.
Co-founders and childhood friends,
Scott Haak
and
Scott Prouse
are themselves part of the millennial generation but already have 14 years' experience in the financial services industry between them.
With a focus on customers between 25-35 years old, MakeInsure specialises in life, family, health and income protection insurance and aims to break through the misconception often found among the younger generations that they don't need insurance yet.
"I guess people don't really think of insurance until they have real responsibilities like buying a house or having children," Haak told
NZ Adviser
. "In that age group, the stigma is, 'I don't really need it until that happens.'"
They are connecting with millennials primarily through social media platforms like Facebook and Instagram, with thought-provoking posts to get them thinking about insurance.
"We're trying to get people in our age group to understand that it is important," says Haak, "regardless of whether you've purchased a house or have those responsibilities of debt, children or family.
"It's probably no different to targeting any sort of market, but we're trying to use social media given that most people in that age bracket do use it a lot more than people that are a little bit older."
MakeInsure launched in April this year and so far they have seen very positive results.
Haak said new business has mostly come from referrals (customers or business relationships) at this stage with great feedback from clients on the stress-free experience from start to finish.
"We've had a lot of success in the self-employed space," Prouse told
NZ Adviser
, "particularly around people our own age that have started out on their own.
Haak added often self-employed customers think ACC is a full income protection plan and are unaware that it doesn't cover everything, such as illness.
"There are things that they can do to reduce ACC payments and actually get a more comprehensive income protection plan that can cover them for illness and injury."
Looking ahead, they are also exploring the group space, "working with businesses and looking at group insurance plans and employee benefits," explains Haak.
"We want to be a first point for people in our age group to talk to us about insurance – so it's really about getting ourselves out there, promoting ourselves through various mediums and trying to help as many people as we possibly can.
"We're trying to make the process easy and simple and just educate people in our age group around the importance of insurance. We're very passionate about the industry and just really want to the help people and make sure that they understand that it can be an easy process and it is an important thing to consider."