An Australasian non-bank financial has appointed two senior executives to head its New Zealand operations, including Mike Pero Mortgages.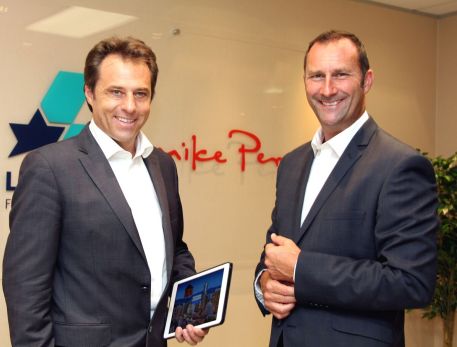 Liberty Financial has appointed Mark Collins as the new chief executive officer and Gareth Clague as chief financial officer of all of its New Zealand group companies.
Liberty established its lending business in 2001, its deposit business in 2008 and obtained full ownership of Mike Pero Mortgages in 2013.
Liberty's managing director, Sherman Ma said the appointment of Collins and Clague marked a new phase in the development and expansion of the Liberty and Mike Pero businesses.
"The strength of the New Zealand economy continues to create demand for the innovative financial products and services," said Ma.
"In response to this demand, we are focused on supporting our business partners with a leading service, while growing the Mike Pero franchise network which, through its experienced advisers, brings much needed choice to consumers across the country.
"Mark and Gareth's qualifications and deep experience in financial services, consumer finance and mortgage lending, will benefit the broader industry and our customers through brokers and a highly engaged franchise network."
Collins previous role was four years as chief executive of New Zealand Home Loans, and prior to that he held senior roles with
Sovereign
, bringing with him extensive experience in building strong customer relationships and effective sales networks.
Clague was most recently a specialist with the
BNZ
and formerly with New Zealand Development Trust. With two decades' capital markets experience across the United Kingdom, Australia and New Zealand, he is an expert in consumer, commercial finance, funding and insurance.
"It is a great privilege and exciting opportunity to be appointed Chief Executive Officer of our New Zealand businesses and to be working with Gareth Clague and our broader team," said Collins.
"I look forward to building on the outstanding efforts of Simon Frost, our former National Manager who has relocated to Australia with his family to take on a new role with the group.
"The strategy will continue to deliver what business partners and consumers are looking for and expect, which is fair, fast and fuss-free financial solutions and personal service."